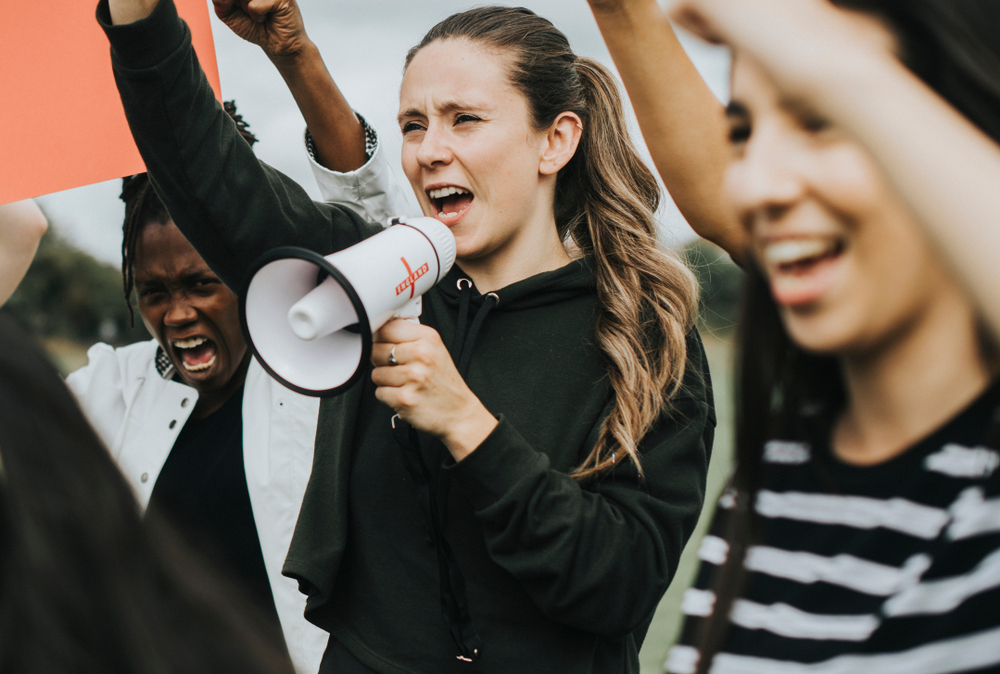 17.06.2021
Translation can be a political act when is used to give a voice to under-represented groups and challenge gender stereotypes
by Pisana Ferrari – cApStAn Ambassador to the Global Village
The act of translating a text, of making it available to people who can't read the original language, is a political statement in many different ways: what works are chosen to translate, or not to translate, who should translate, what languages to translate into. The works which are chosen to translate show what kind of writing we think is significant. They also show us who we think is worth knowing about and reading, or not. Decisions around who should translate can also have political consequences. The huge controversy around the US Poet Laureate Amanda Gorman's Capitol Hill poem — whether it should be translated by a woman of colour, like the author, or not — is a perfect example in case. Ultimately, as many say, the debate may not have been about translation at all, but simply the spark that set off a deeper cultural debate about diversity, equity and inclusion. The choice of the language(s) to translate into is not irrelevant either. Those writers whose work is translated into English are likely to become more widely-known. One such author is Polish Nobel Prize Olga Tokarczuk, who was a best selling author in her own country for over thirty years but only won international acclaim after her works were translated into English. She herself has said in an interview that she wonders how her life would have worked out if her books had been translated into English sooner. Her success also contributed to raising the profile of Polish literature as a whole. Looking at translation from the perspective of gender, there has historically been a huge imbalance between the number of men and women authors being translated. Data from 2020 reveals that less than a third of the literary fiction published in translation in the UK and US is written by women. And, as only 3.5% of published literary fiction is in translation, women who write in languages other than English are a minority within a minority. Their voices are barely being heard. In recent times things are shifting in this respect, with more works by women being published, women linguists taking an active role in bringing feminist texts to a broader audience, new translations of works by women that had previously been "silenced", and re-translations of the classics in a more inclusive language.
The gender gap in literary translation
Jennifer Croft, who is one of Olga Tokarczuk's translators, and co-winner of the International Man Booker Prize in 2018, says women's voices have been marginalized throughout history and it remains supremely important to prioritize them: "I can think of no better way to do this than through translation". Croft has translated many women prose writers and poets in her long career. She says that things have definitely shifted in the past few years, also thanks to breakout successes by women authors, e.g. the Elena Ferrante series, translated by Ann Goldstein. Many publishers, she adds, are now more mindful of gender and other imbalances and are rightfully encouraging translations of women, be they by male or female translators. According to French literary translator Emma Ramadan translators need to be more pro-active: "If we want more work by women to be translated, we translators have to pitch more books written by women to publishers. And the bigger publishers who don't take their cues from translators have to consciously decide to seek out more women writers to publish and be aware of how unbalanced their lists are!"
Translators challenging gender stereotypes
Natasha Lehrer is a prize-winning literary translator from French to English. She recently translated Consent, Vanessa Springora's memoir of her teenage relationship with the French writer Gabriel Matzneff, which sent shock waves through France (and led to the approval of new legislation on age of consent), and Pauline Harmange's bestseller I Hate Men, a witty essay that found unexpected success after a (male) employee of the French ministry for gender equality attempted to have it banned. In a recent interview Lehrer says "every choice we make as translators—from the works we translate to the words that we use, and above all the writers on whose behalf we elect ourselves emissaries into another language—is political". Her commitment to translating feminist texts dates back to her first full-length translation, "Suite for Barbara Loden" (wife of Hollywood giant Elia Kazan), for which she won the Scott Moncrieff Prize for Translation in 2016. She says she is really proud to translate work that challenges the patriarchy, that demands a certain kind of close, empathetic reading, and makes readers see the world in a different way.
Giving a voice to women authors that previously had been silenced
Fairy tales have historically contributed to perpetuatinge gender-biased stereotypes of female and male roles set by patriarchal societies, and are currently being challenged and even rewritten. Contemporary retellings have played with gender role reversals, subverting the teller's point of view, and reflecting modern social constructs), as noted in an acadmic study titled "Princesses persevere: Seeking representations of gender equity in modern fairy tales". Fairy tales are often thought of as implicitly anti-feminist, but this isn't the fault of the genre, says British translator Cecily Fasham. The problem is which works have been translated and spread. Charles Perrault is a 17th century French aristocrat whose fairy tales have been translated time and again, so much so that he is widely thought of as the father of the fairy tale. But the fairy tales of Henriette-Julie de Castelnau de Murat, Perrault's contemporary, which contained subversive (for her times) messages about forced marriage and the place of women in society, have not been translated into English. Wanting to un-silence de Murat's voice by translating her into English, and gaining her wider readership, is what got Fasham interested in translation in the first place.
Retranslating the classics in a more inclusive language
In her recent and world acclaimed English translation of Homer's "The Odyssey", British scholar Emily Wilson "scraped away the barnacle layers of centuries of masculine readings" — as a review in The Guardian reads — to restore a less judgmental and more gender neutral version. Her Telemachus, for example, says that the slave women "lay beside the suitors". In previous translations by men the slaves had been called "sluts" or "whores." Wilson says there is nothing in Homer to correspond to these "modern pseudo-moral judgments" and that this is a clear case where "modern bias has been projected back onto antiquity". In her recent translation of the epic poem Beowulf Maria Dahvana Headley says she worked to shine a light on the motivations, actions, and desires of the poem's female characters, as well as to clarify their identities. "The translation makes interventions in the text to grant space to its women, and a chance at agency and grace, in a way that neither previous (male) translations allowed. She has also said that she is hoping to reach out to readers who are interested in looking at masculinity from a different angle.
See also
Diversity, equity and inclusion may be the real issues at stake in the debate around the Amanda Gorman translation
British scholar Emily Wilson's fresh and contemporary translations of the Greek classics discussed at a recent Yale University event
Does the translator's gender influence the interpretation of a text? What happens when women translate classics?
Translation can be a political act when it is used to silence minority voices
Are existing languages too "patriarchal" to adequately express the feelings of women?