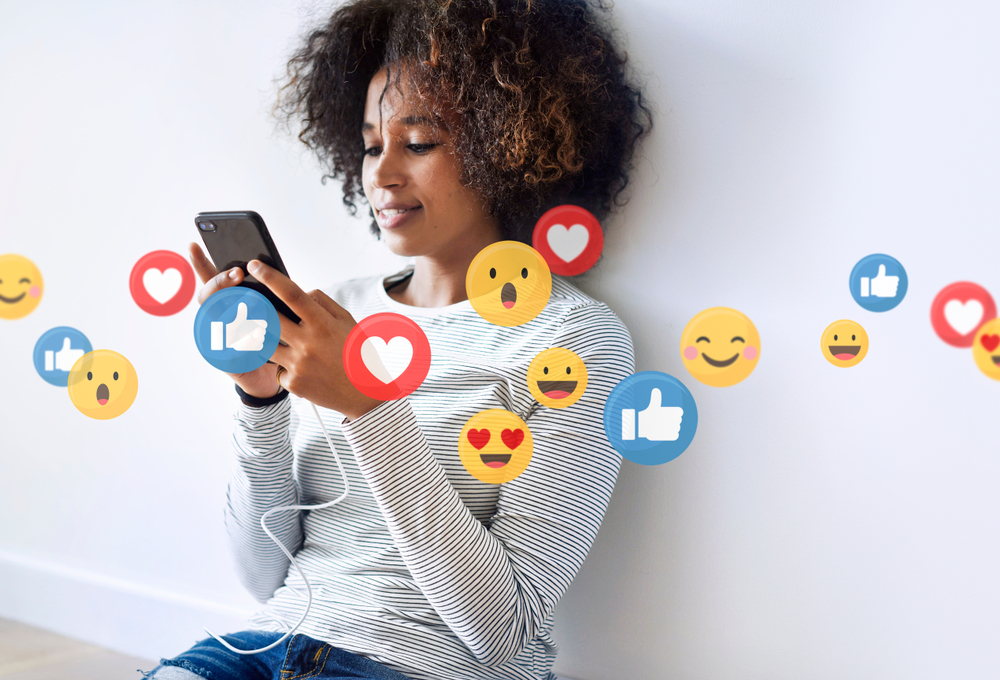 17.05.2021
The new Head of the UNICODE Emoji Subcommittee is advocating for more diverse and inclusive emoji
by Pisana Ferrari – cApStAn Ambassador to the Global Village
American artist, designer and art director Jennifer Daniel is the first woman to chair the Emoji Subcommittee for the Unicode Consortium, the official gate-keeper for new emoji. Today most of our online communication is typed: emails, text messages, Facebook, Twitter … and an estimated 10 billion emoji are typed every day. But typing has no facial expressions, no tone of voice, no nuance, Daniel says, and this is where emoji come in. They build empathy and connection. Daniel is an advocate for more inclusive and thoughtful emoji and has contributed to creating many gender inclusive ones (Mrs Santa Claus, Woman in Tuxedo, Man in Veil, and others). Despite the release of these and other new, more inclusive emoji by Unicode in the past few years according to a 2020 survey conducted by Adobe on 7.000 frequent emoji users, in seven countries (US, UK, Germany, France, Japan, Australia, and South Korea), 83 % of respondents wanted a more inclusive representation. In particular, respondents said greater options were needed to help communicate important personal concerns such as localized cultural touchstones, gender/sexual identities, and the spectrum of users' abilities.
Improving representation and global relevance
Improving representation in emoji design is a noble endeavour and the way to do this is of course by releasing more and more emoji. In a recent interview for the MIT Technology Review, Daniel explained how she plans to do this: extensive research, strategy papers, opening up for public feedback, consultations with subject matter experts ("I'll be on the phone with a botanical garden about flowers, or a whale expert to get the whale emoji right, or a cardiovascular surgeon so we have the anatomy of the heart down"), defining what and how to "emojify" and the experience of using emoji. She is also planning to create emoji that express global abstract concepts and have different layers of meaning. "We want emoji to be useful and flexible, and multiple uses are at the top of my mind", she says. This sounds like a lot of new emojis will be coming our way (currently about 70 are approved by Unicode each year). Where do you draw the line? How many emoji is too many emoji?
Are emoji straying from their original intent?
Acclaimed author, game designer and Georgia Institute of Technology professor Ian Bogost warns that no matter how many more emoji are added, it will never be possible to represent the entire gamut of human experience. And it will never be possible to please everyone, we add. (*) Bogost also says that the increased selection will affect each symbol's flexibility to stand for something bigger. This risks eroding the role of emoji as an "ideographic language", even as it aspires toward illustrative inclusivity. Shigetaka Kurita, the Japanese designer who has been credited for creating the first set of 176 emoji in 1999, says that he envisioned his set of emoji as ideograms to represent broad ideas, and that contemporary emoji may have strayed from this founding principle. In the traditional view, for example, one emoji representing a glass of wine would be sufficient — there would be no need for color variants. Emoji are instead becoming more and more specialized.
What of the future? Are emoji a passing fad?
Society is fluid and always adjusting to societal events and global movements so that the addition of new emoji is unlikely to stop, unless a new standard is adopted or emoji become irrelevant. Is this even possible? GenZers have recently decreed that the "Tears of Joy" emoji, is not cool anymore. (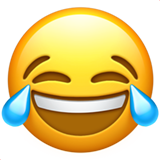 )This is a much loved emoji, which topped Emojipedia's listing of the most-used ones on Twitter in 2020, and was even elected as the Oxford English Dictionary's "Word of the Year" in 2015. A similar emoji, called "Rolling on the Floor Laughing" (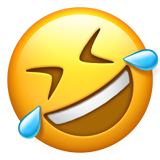 ), is also no longer in vogue. (LOL or LMAO or the skull emoji are suggested as replacements for both). Emojipedia lately published a blog post that reads: "It is common knowledge on TikTok that the laughing crying emoji is for boomers." Meaning the older generations. Who knows, with time people may move on to other things, and drop emoji, or emoji may evolve into something new. We will be following developments in this field with interest.
Footnotes
* Some communities, for example, have not felt sufficiently "represented" by Unicode-approved emoji and have taken things into their own hands. It started with Finland, whose Ministry for Foreign Affairs published a set of 56 country-themed emoji in 2015. In Africa, a 21-year old from the Ivory Coast, O'Plerou Grebet, has created more than 350 downloadable emoji with West African cultural references. What if other countries or communities follow their example?
Sources
"The woman who will decide what emoji we get to use", Tania Basu, MIT Technology Review, May 11, 2021
"Illustrating the power of emoji", CBS News, May 9, 2021
"What will it take to create a more inclusive future for emoji?", Paul Hunt, Adobe blog, April 15, 2021
Jennifer Daniel's Substack newsletter, in which Daniel analyzes the design process for upcoming emoji
See also our other blog articles about emoji
Addressing cross-cultural issues in emoji "translation"
How emoji have become an essential way for diverse communities to have visibility online
On how emoji are increasingly making their way into political communication
"Emoji are Great and/or They will Destroy the World"
New trends in emoji use call into question their possible future role as a "universal language"