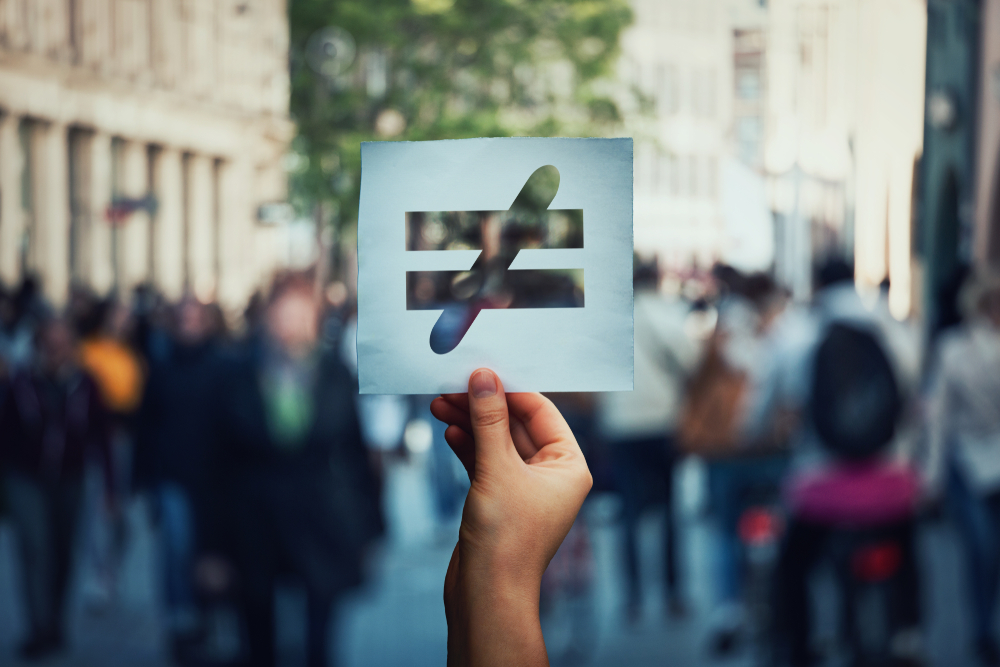 30.07.2021
Recent study analyses the evolution of socio-economic disparities in literacy skills ages 15-27 in 20 countries
by Pisana Ferrari – cApStAn Ambassador to the Global Village
Francesca Borgonovi, from University College London, UK and Artur Pokropek, Educational Research Institute (IBE), Warsaw, Poland, take a broader perspective on socio-economic disparities in educational achievement and attainment a very well-researched study titled: "The evolution of socio-economic disparities in literacy skills from age 15 to age 27 in 20 countries", recently published in the BERJ. The study draws on the robust data on socio-economic status (SES) of students and schools in PISA, the OECD Programme for International Student Assessment and of adults, and in PIAAC, the OECD's Programme for International Assessment of Adult Competencies. PISA is a triennial large-scale international survey that measures the knowledge and skills of representative samples of 15-year-old students attending lower secondary or upper secondary schools in more than 60 education systems worldwide. It assesses proficiency in reading, mathematics and science literacy, since the year 2000. PIAAC is a large-scale international assessment covering the non-institutionalised adult population, between the ages of 16 and 65, residing in the country at the time of data collection, irrespective of nationality, citizenship or language status. It was conducted in 2012 in the large majority of countries, and in 2015 in Greece, New Zealand and Turkey. PISA data allowed the researchers to identify socio-economic disparities at age 15, while PIAAC data allowed them to identify socio-economic disparities at age 27. The researchers state that PISA and PIAAC are widely used in cross-national research because they are designed to ensure comparability. At cApStAn we are proud to have played a modest role in both these scientific endeavours by contributing to cross-linguistic equivalence of data collection instruments (for PISA since its inception in 2000; for PISA 2021, this represents 86 countries and over 100 national versions).
The research examines whether there are differences in the evolution of socio-economic disparities in literacy between the teenage years and young adulthood among high-achieving students (90th percentile) and among low-achieving students (10th percentile), and compares the differences across education systems. Findings support prior research based on growth in achievement disparities in the early years and the schooling years, reads the article, suggesting that schools and education systems play an important equalising role with respect to the development of literacy skills. Disparities grow before schooling starts and remain relatively stable during the school years and widen once schooling ends. This indicates that the availability of opportunities for further education can influence how socio-economic gaps established at the end of compulsory schooling evolve in the crucial transition years between adolescence and young adulthood. In most countries, the researchers say, whatever their social background, students follow a broadly similar programme of study, at least until the completion of lower secondary level education. Even if participation in a common educational experience does not eliminate socio-economic disparities in learning outcomes, it moderates the effects of differences in social background and the differences in access to resources, as well as in the associated dispositions and attitudes to learning proficiency. While further research is needed, when taken together, these results suggest that when the schooling and educational pathways available to individuals differ, social stratification occurs and, as a consequence, the experiences and opportunities of young people from different backgrounds begin to diverge. Unsurprisingly, they conclude, inequalities in literacy skills widen, in particular among low-achieving individuals.
See also our other blog articles on literacy, student and adults skills, PISA and PIAAC
cApStAn a member of the PIAAC Cycle 2 Consortium
The PISA 2021 Core D contract awarded to cApStAn
The Wondrous Adaptation Cycle of a PISA2018 Questionnaire Item (and Subsequent Evolutions)
Two recent key international assessments, PISA and ICILS, raise serious concerns about students' capacity to critically assess information found online
Release of OECD PISA studies 2018 results – worldwide resonance
What did large scale assessments add to our understanding of adult literacy?
International large-scale assessments and their impact on national school curricula
Read more about cApStAn's work in ensuring cross-linguistic equivalence of data collection instruments at this link
Sources
"The evolution of socio-economic disparities in literacy skills from age 15 to age 27 in 20 countries", Francesca Borgonovi, Artur Pokropek, British Educational Research Association journal, BERJ, 15 July 2021
Photo credit Shutterstock