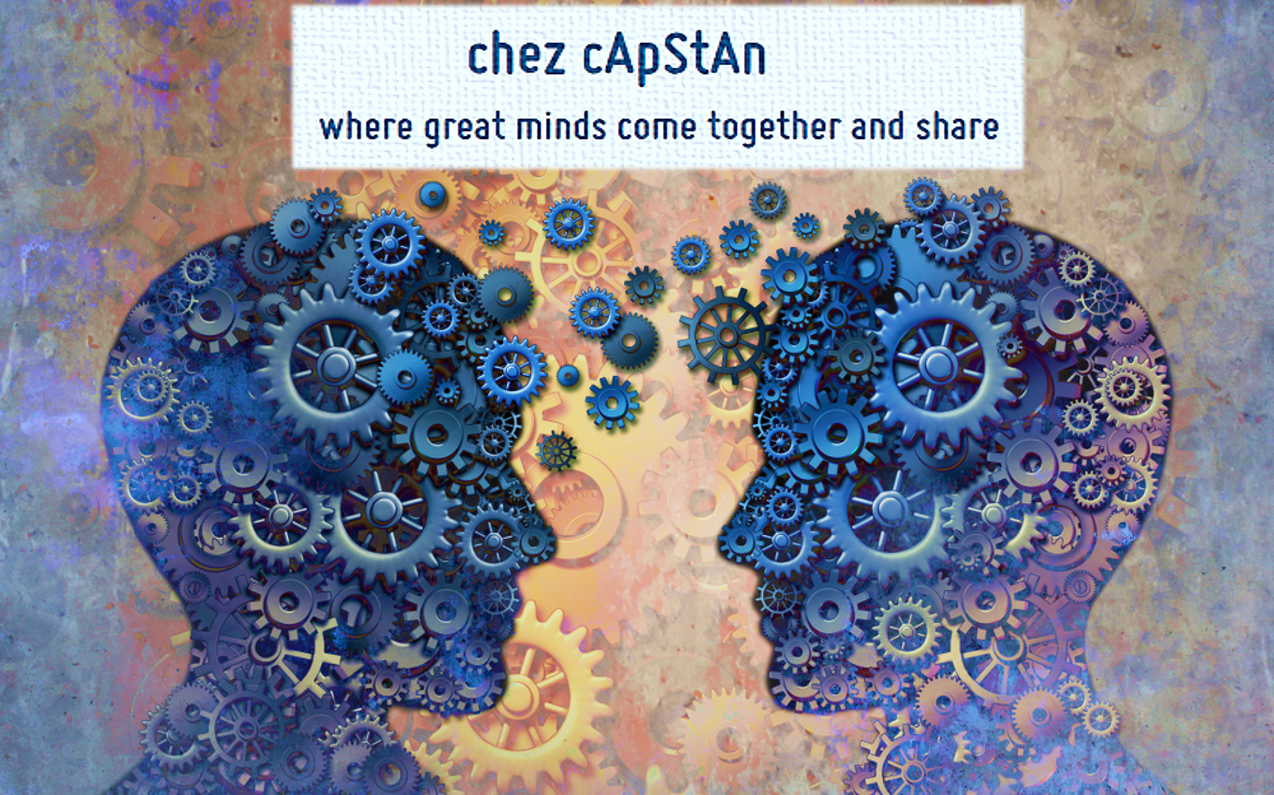 14.05.2020
Chez cApStAn — where great minds come together and share
by Steve Dept, cApStAn CEO
When I used to run a small translation agency in the nineties, the majority of my clients were universities. Researchers wrote papers, reports and questionnaires (in elegant French, accurate German, factual Dutch or in rather poor English) and needed them translated. They received documents relevant to their work, written in languages in which they were not conversant. They liked to discuss these at length, and these conversations gave me the perspective I needed to translate in context (or instruct colleagues to do so). It became more than a habit: it became an essential part of my work. I would spend more time discussing content with the authors—or with researchers who collated the data—than actually translating or reviewing the text.
No intelligent translation without conversations
This sets the scene. No intelligent translation without conversations. No quality assurance without framework, without understanding needs and requirements, without setting standards. When I set about developing guidelines for reviewers, I visited translation science departments in several universities, began interviewing experts and, more importantly, submitted my drafts to professors.
When I was tasked with organizing linguistic quality control of international literacy assessments in the late nineties, I started following courses in psychometrics, I met great academics—such as Prof. Ronald Hambleton, who was working on the International Test Commission Guidelines for translating and adapting tests—and I spent many days taking on board the constructive criticism I received from the experts whom I had asked to review—and challenge—my framework.
Over the years, this increasingly took place in symposia, conferences and seminars. Joint activities with test developers and survey methodologists provided input that feeds into the theoretical underpinning of cApStAn's empirical methodology. And then came Covid-19. The conferences were cancelled, the symposia were postponed, the seminars became webinars. That is when we knew how much we missed the interaction. The withdrawal symptoms were acute.
How could these informal conversations that took place in these events be recreated?
Since we have the privilege of working with some of the most eminent researchers in psychometrics, in survey methodology or in linguistics, let's ask them directly.
Since we have worked with pioneers of the testing industry and innovators in talent management, let's invite them.
Let us recreate the coffee breaks where they can tell us those fabulous stories about the challenges they encounter. Chez cApStAn is a virtual coffee-bar where we invite a stellar cast of great minds to share their insights, report a case, tell us about their vision of data collection instruments in 3MC contexts.
It could be a Q&A session—I am learning to interview in writing—or a post, a brief article, or a story of a project we carried out together. It is informal, it is enriching, and it triggers conversations. More like a chat around a virtual fireplace. We are contacting some of the people we have had the privilege to interact in the past two decades. The response was enthusiastic. Everyone agrees to contribute.
Our first four guest stars are Alina von Davier (ACTNext ) Paulína Koršňáková (IEA – International Association for the Evaluation of Educational Achievement), Bryan Maddox (Assessment MicroAnalytics) and John Kleeman (Questionmark).
Stay tuned for more such conversations on 'chez cApStAn'. Where great minds come together and share.
Do you want to participate in the conversations at chez cApStAn?
Contact us at hermes@capstan.be