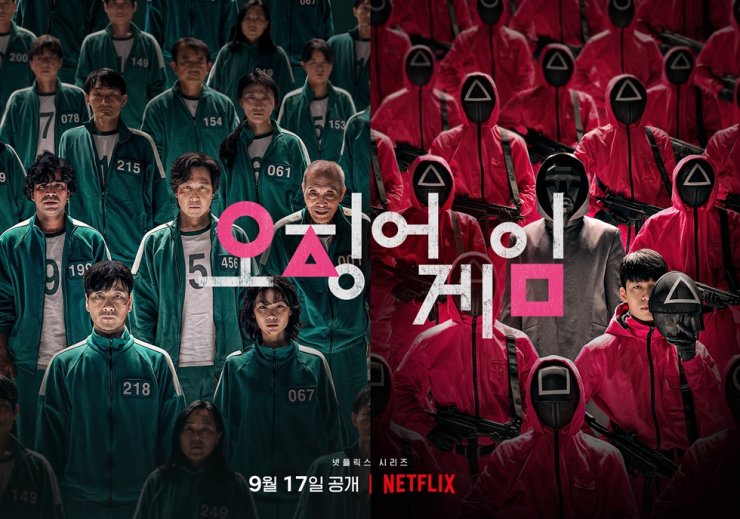 25.10.2021
Subtitles rarely make headlines but those of the South Korean series "Squid Game" are breaking the internet
by Pisana Ferrari – cApStAn Ambassador to the Global Village
The last time film subtitles made quite a buzz was in 2020, when South Korean director Bong Joon-ho's film "Parasite" won the Oscar for Best Picture. Parasite's win in this category came as a surprise and sparked lively discussions as the film was in its original language, with subtitles, and many thought that this would get in the way of its chances, as it had for non-English-language films in the previous 91 Oscar ceremonies. "South Korea's 'Parasite' Crashes the Subtitles Barrier", read one of the many articles that came out in the press at the time. Bong Joon-ho himself, at the Oscar press conference, encouraged people to overcome that "one-inch-tall barrier of subtitles", in order to be introduced, and enjoy, so many more amazing films (in a not-so-subtle dig at the dominance of English language content, as The Guardian commented). Fast forward one year and the debate this time is about the quality of the English subtitles for "Squid Game", Netflix's latest series, and it is very hot. We found over fifty articles specifically on the topic of its translation, from all the major media outlets around the world, as well as countless posts on Twitter and other social media. The series, launched in September 2021, has topped Netflix's charts in 90 countries and is likely to become Netflix's most-watched show ever. In the series hundreds of contestants compete in six games. They are all knee-deep in debt and hope to win the prize money to pay it off, but risk their lives in the process. Similar to the story of the film Parasite, Squid Game explores the universal themes of family, hope, and social inequality.
Film translation (dubs or subs) issues are not uncommon
It is not uncommon for foreign films to have issues with translation, whether they are dubbed or subtitled. What has changed in recent times is that viewers can voice their discontent online, potentially reaching very broad audiences. Many online users are lamenting that non-Korean speaking audiences are missing out on the richness of the original dialogue and key aspects of character development. Well-known New York-based comedian Youngmi Mayer is one such critic. "Not to sound snobby", she writes in a tweet, "but i'm fluent in korean and i watched squid game with english subtitles and if you don't understand korean you didn't really watch the same show. translation was so bad. the dialogue was written so well and zero of it was preserved." Mayer made a TikTok video to illustrate some of the lost meanings in the series that had 13.6 million views; she also shared it on Twitter where it had 1.3 million views. Alongside many others, Sharon Kwon, writing for Slate, says that class and income disparity are central to the plot and that the translation of "sir" instead of "boss", as used by the Pakistani character Ali Abdul to defer to others, for example, lessens the impact of the anti-capitalist message of the series. Forms of address are very important in Korean and vary depending on the gender, hierarchy, and intimacy of people in a conversation. Kwon says that Netflix has made showcasing underrepresented communities a part of its brand. "But if proper attention and care isn't going into the preservation and expression of the nuances of language and meaning, then whose story are we watching?", she asks. According to The Guardian Squid Game's "lost in translation" moments "have even tipped over into accusations of cultural and political bias".
The debate may help raise awareness of the key role of translators
The case of Squid Game has been instrumental in bringing discussions about translation to the fore, says the author of an article in The Conversation. "Of course there are good and bad translations", the author adds, "but the main gain here is the opportunity to debate what determines this. Through such discussions, viewers are becoming more aware of the role and complexities of translation". According to The Guardian the debate around Squid Game's subtitles has also performed a service in revealing the difference between subtitles, closed captions and dubbing. Netflix's algorithm sets the viewer's choice automatically to dubbing; "closed captions", initially devised for deaf viewers, include audio description (e.g. "a door slams"). Their script is usually the same as for dubbing. Subtitles use another script entirely, which has to fit across the screen and align with a preset reading speed, and are very challenging for translators. The author of the article in The Conversation points out that films and series are packed with cultural references, wordplay and jokes that require adaptions to make sure what's said and seen on screen makes sense across languages. This is common practice because, otherwise, translators would need to include detailed notes to explain cultural differences. "Translators focus on meaning and, in the case of films and series, will endeavour to provide viewers with a product that will create a similar experience to the original." In the case of Squid Game this does not appear to have been the case, or not for all, in any case.
A boost for Korean film content? And for translation quality?
Between 2015 and 2020 Netflix has invested $700m in Korean films and television. After the success of Squid Game, this year alone it will be putting $500m into Korean content … and hopefully it will be putting more attention and effort on translation in future, we add. Another potentially positive aspect to consider.
Link to official teaser: https://www.youtube.com/watch?v=siNr47WV0Wk
Sources
"Lost in translation? 'Squid Game' subtitles cause a stir", Lee Gyu-lee, The Korea Times, October 21, 2021
"Poorly translated subtitles in 'Squid Game' gloss over Korean culture", Jade Chung, The Daily Orange, October 19, 2021
"Commentary: English subtitles don't do justice to Squid Game and the 'untranslatable'", Jinhyun Cho, CNA, October 18, 2021
"Squid Game: why you shouldn't be too hard on translators", The Conversation, October 15, 2021
"Lost in translation? The one-inch truth about Netflix's subtitle problem", Viv Groskop, The Guardian, October 14, 2021
"Koreans are furious about 'Squid Game's English subtitles that alter the show's meaning", Resonate, October 11, 2021
"Watching Squid Game on Netflix? Change this subtitle setting immediately", Jennifer Bisset, C/Net, October 10, 2021
"Netflix's Botched Translation Misses a Key Part of Squid Game: Sloppy subtitles reduce the global hit to violence porn" , Sharon Kwon, Slate, October 8, 2021
"Why Netflix's brutally violent 'Squid Game' is breaking the internet right now", Grace Seymour, The Daily Campus, October 7, 2021
"Squid Game subtitles and dubbing prompt online debate over Netflix's translation", Max Walden, ABC News, October 6, 2021
"Squid Game TikTok Video Points Out What The English Subtitles Get Wrong", Abigail Ong-Pizarro, Screenrant, October 6, 2021
Photo credit: Netflix
See also our article on Dubbing or subtitles, which is better? An age-old debate has come back to the forefront with the Oscar win for "Parasite"