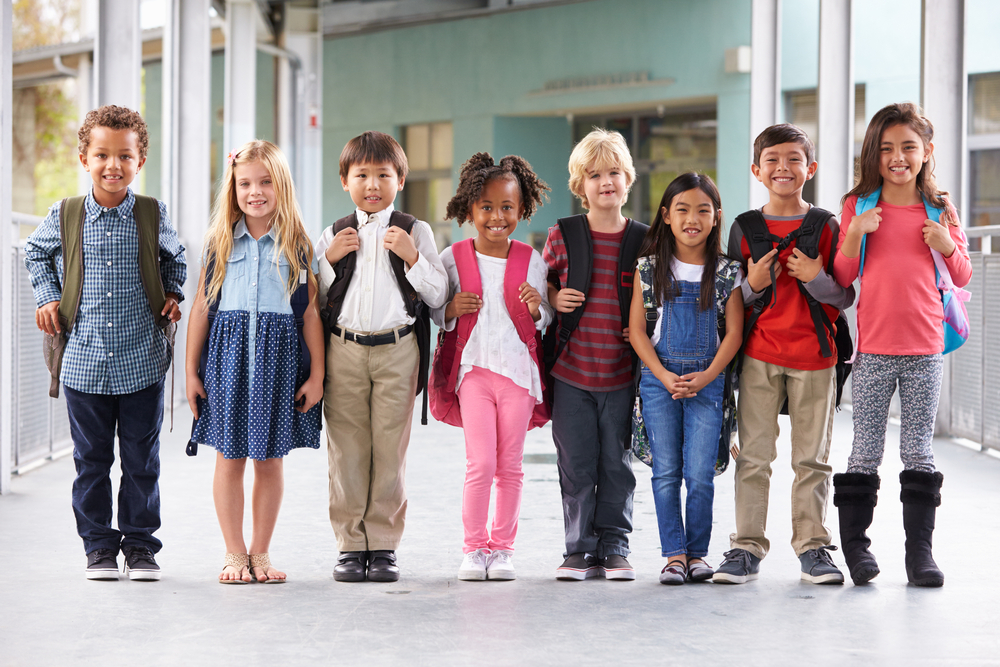 26.09.2021
Migrant children are often their parents' translators: a source of pride or a cultural burden?
by Pisana Ferrari – cApStAn Ambassador to the Global Village
Sanmeet Kaur, a UCL History graduate and self-described "aspiring writer", fled Afghanistan with her family when she was five and arrived in the UK not speaking a word of English. In an article titled "The trauma of bridging worlds as a child translator" she describes how going to school meant that she picked up English much faster than her parents, but this resulted in an unusual role reversal of the parent-child dynamic. "Every time we left the house together, I did something I thought all children did: I spoke for my parents". She had to fill out immigration and housing documents, accompany her parents to doctor's appointments and mediate during parent-teacher meetings. "I felt like I had to grow up very quickly", she says. "Child language brokering is not new", writes linguistic anthropologist Inmaculada García-Sánchez. "There are written accounts of children doing this in Canada and the US for their immigrant families in the late 1800s. But it has only started being the object of research from anthropologists and sociologists in recent decades, she adds. In migrant communities, there are often not enough official translators, so they rely on an informal network of community members, she adds. And children are playing a central role in that work. Overall, research seems biased towards considering the negative features of child language brokering. There is some evidence, however, that it can help develop greater cognitive, social and emotional skills. The issue gained renewed attention with the COVID-19 emergency, as minority communities risked missing out on potentially life saving information, and children often had to help translate for families, and is likely to continue to be relevant in an era of political upheavals and related migratory flows.
The psychological impact on children
Opinions around the psychological impact of such work on children are divided. Sanmeet Kaur refers to the "the enormity of the burden" placed on her as a child translator and says that in some cases, immigrant children have their childhoods chipped away by taking on a responsibility that's far beyond their years. Children may also be exposed to matters or situations not appropriate for their age and maturity level. Quoting Sanmeet Kaur again, "parents often want to conceal hardships from their children, but I was exposed to them all because I had to translate our family's reality to various authority figures".
Dangers of child language brokering
In health care matters mistakes can be serious and even life-threatening. Even if a child is fluent, his or her vocabulary is necessarily limited by education and life experience. Did you know what an "MRI" or "CAT Scan" was when you were a child? How about a "vaccine" or an "antibiotic"? asks the author of an article titled "What Little Ears Shouldn't Hear: Using Children as Interpreters". Many providers and regulatory agencies restrict the use of children as interpreters except in extreme emergencies. For example, in the US, the Affordable Care Act specifically prohibits the use of children as interpreters except in emergencies to prevent imminent patient harm.
Child translators in the COVID-19 emergency
In emergency situations the use of children as interpreters can be inevitable, say Sarah Crafter and Humera Iqbal, writing for The Psychologist. In the early months of the pandemic, last year, governments were not systematically sharing information about the coronavirus in languages other than the official language of the country, or in any case not in a timely manner, and, as a result, regional and minority language communities risked getting "lost in translation". Cases of children having to translate for their families during the pandemic include that of twelve-year-old Lianet Ramírez, from a Cuban family living in the US, who says she used data and flyers she found on the internet to explain to her parents in Spanish what she had read in English. Ten-year old Maggie Carrillo Vázquez, also from a Latino family, called KQED Forum on live radio to ask a question of behalf of her parents and then translate for them. KQED contributor Adriana Morga's tweet about Maggie's story had 29,000 likes and hundreds of comments in a matter of hours. "Immigrants from any other non-English speaking country could identify with this special moment in radio", she says.
The way forward
 Whatever opinion one may have personally, or whatever researchers say, child language brokering has been done for centuries and will no doubt continue in future. In their article for The Psychologist Sarah Crafter and Humera Iqbal say that the way forward is to recognise the limitations set by the socio-cultural and political landscape in which migrant families are living. In professional and institutional contexts where there is a lack of professional services as a result of national budget cuts, there should be further enquiry about the use of child language brokers, as well as in anti-immigrant hostile contexts, they add. Also, far more investigation into first responder and emergency situations, is needed. "Psychology has an important part to play in helping all parties involved in child language brokering develop caring and effective approaches", they conclude.
Sources
"Kids translate when parents speak only Spanish, a vital service during pandemic", Juan Carlos Chavez, Tampa Bay Times, July 31, 202
"When a 10-Year-Old Translated for Her Parents on Live Radio, Thousands Recognized Themselves", Adriana Morga, KQED, Jul 21, 2020
"Covid-19 Is History's Biggest Translation Challenge", Gretchen McCullough, Wired, May 2020
"Child interpreters: Source of pride or cultural burden?", Sarah Crafter and Humera Iqbal, The Psychologist, British Psychological Society, February 2020
"Kids in the middle. Recognizing the important role of children as cultural translators", Kendall Powell, Knowable Magazine, February 2, 201
"Children as Interactional Brokers of Care", Inmaculada M. García-Sánchez, Annual Review of Anthropology, Vol. 47:167-184 2018
"Is it ever OK to ask children to translate for their parents in emergency situations?", Marketplace, August 15, 2017
"Language brokering: When you're the only one in the house who speaks English", Cathy Pryor, ABC Radio National, August 10, 2017
"The Dangers of Using Children as Their Parents' Interpreters", Dynamic Language blog, no date
"Migrant children are often their parents" translators – and it can lead to ill health"The Conversation, May 26, 2016
"What Little Ears Shouldn't Hear: Using Children as Interpreters", By Jill Mead, Vocal Link,July 1, 2019
"Becoming Translators of Culture: Moroccan Immigrant Children's Experiences as Language Brokers", Inmaculada M. García-Sánchez, chapter 7 of book on "Language and Muslim Immigrant Childhoods, Wiley Online Library, April 4, 2014
"Translating Into Understanding: Language Brokering and Prosocial Development in Emerging Adults From Immigrant Families", Shu-Sha A. Guan, Patricia M. Greenfield, Marjorie F. Orellana, Journal of Adolescent Research February 14, 2014
"The trauma of bridging worlds as a child translator", Sanmeet Kaur, Gal-Dem blog entry, no date