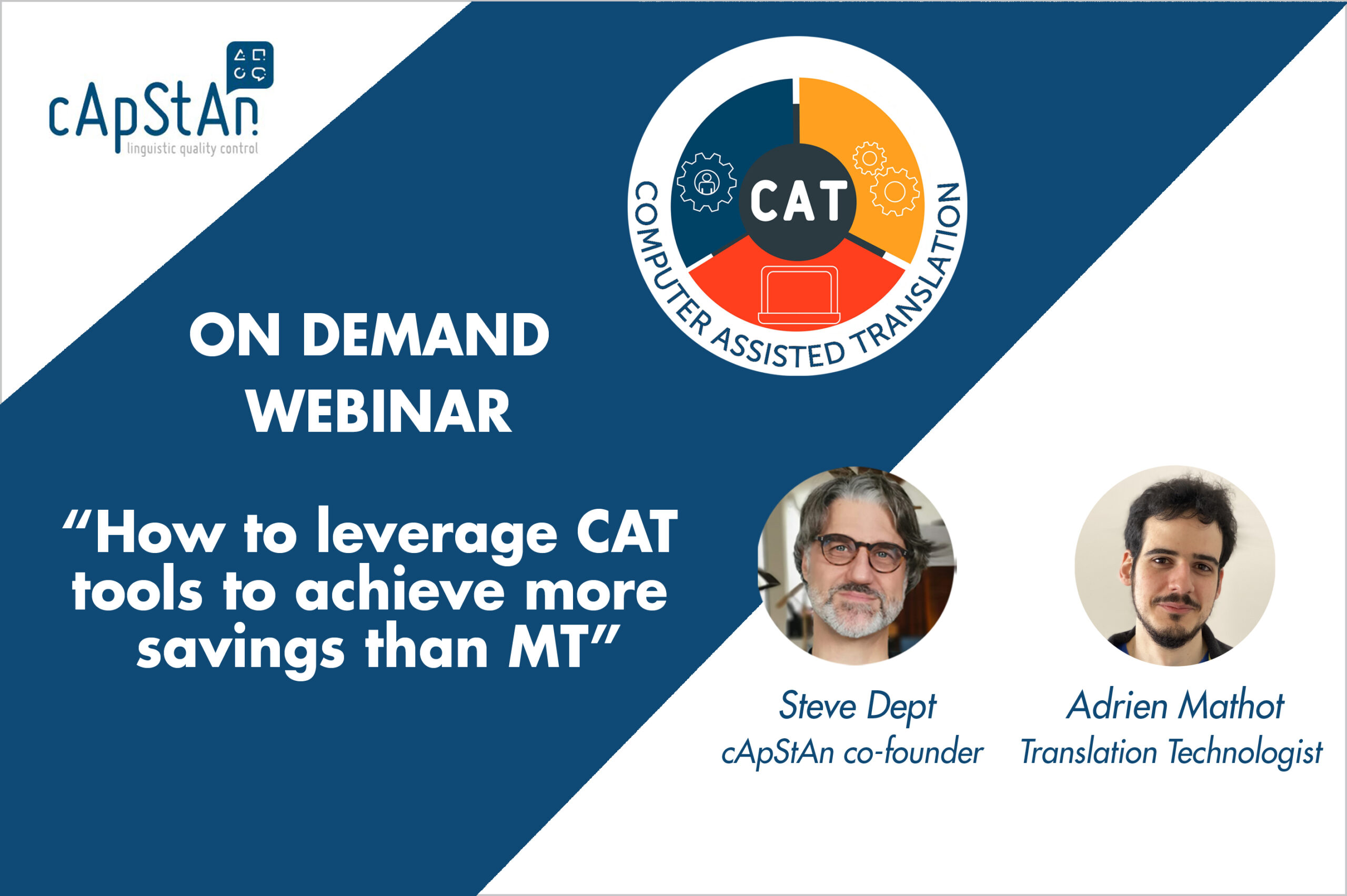 26.01.2022
On-Demand Webinar | How to leverage CAT tools to achieve more savings than MT
Computer-assisted translation tools (CAT tools) have been around for 30 years, and they are designed as productivity tools for professional translators. Using CAT tools effectively increases quality, consistency and productivity at scale. Term bases, style guides and translation memories form a powerful combination that (still) give the human translator a competitive edge in terms of quality/price ratio in 2022.
Neural Machine Translation (NMT) has achieved spectacular progress in the last 3 years. Business cases for which machine translation + post-editing (MTPE) workflows are defensible have emerged In this webinar, however, we shall focus on those use cases in which both the clients and the linguists can benefit from CAT tools – more than they could or would benefit from MT.
Watch the on-demand webinar by cApStAn translation technologist Adrien MATHOT and cApStAn founder Steve DEPT
Fill out the form to receive the webinar recording and presentation slides:
About Speakers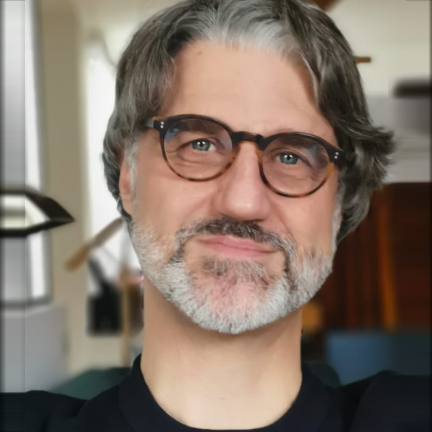 Steve Dept, Founding Partner
Steve is one of cApStAn's founders. He received his education in English, Dutch, French and German but he is essentially an autodidact and a field practitioner. In 1998, Steve was sought out to organise the translation verification of PISA 2000 instruments and, since cApStAn's creation in 2000, Steve has supervised linguistic quality assurance in PISA and in over 35 international surveys and polls. His translatability assessment methodology is applied in small and large multilingual projects in both the private and the public sector. Steve is the driving force behind cApStAn's adaptive strategy.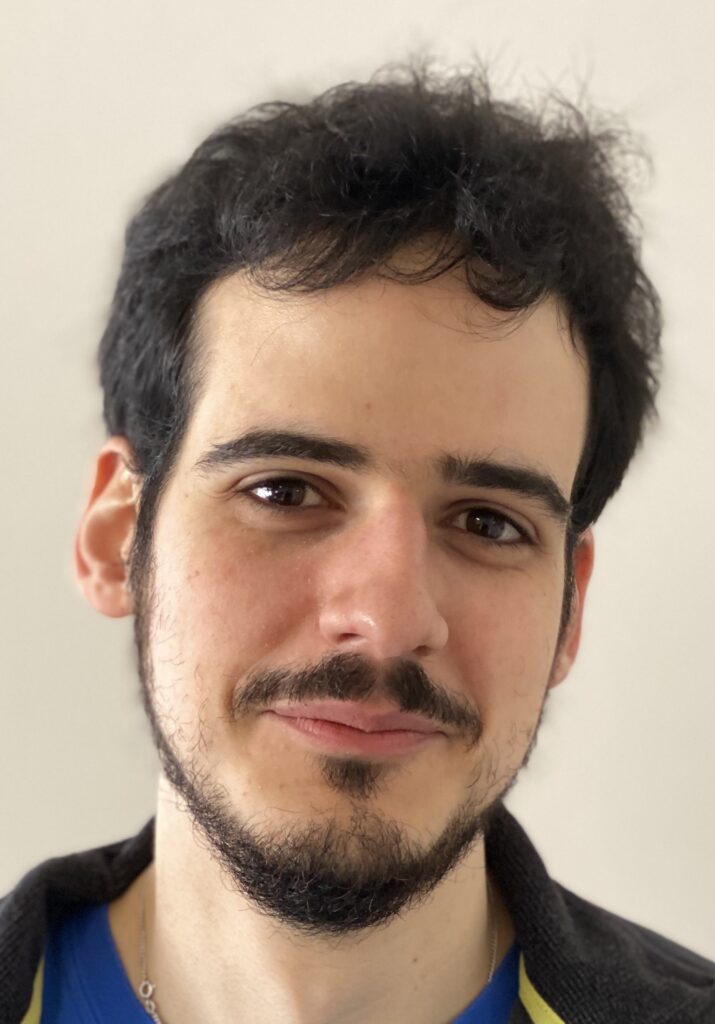 Adrien Mathot, Translation Technologist
Adrien joined cApStAn in 2017 as a translation technologist after studying translation in Brussels and Leuven: he holds a Master's Degree in translation technology with a focus on CAT tools use, subtitling and terminology. Having tinkered with computers since his childhood, Adrien taught himself how to service computers both hardware and software wise. He is a keen Linux user. Adrien speaks French, English, Dutch and a bit of German and Japanese.