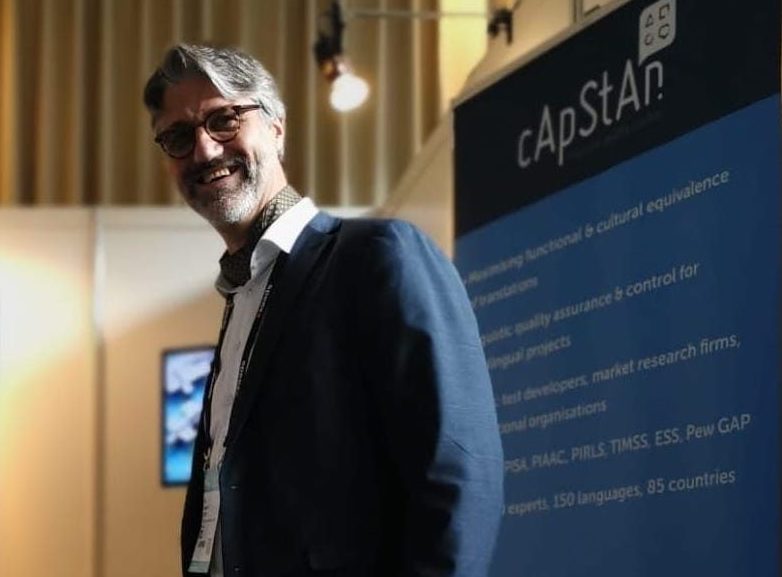 31.12.2020
"Goodbye 2020, twenty twenty-one here we come!"
Do I really need to do what managers of resilient small or mid-sized companies tend to do at the end of this strange year 2020? Do I need to talk about business continuity, creative communication, team spirit and collective efficiency? Aren't they a given for a dream team like ours? No Madam, no Sir, they're not a given, and I definitely do want to say a word or two about them: it is noteworthy that cApStAn pivoted to remote work even before our respective governments issued recommendations. Daily virtual meet & greet sessions were organised, autonomous task forces set up their internal communication channels, and management held their weekly Covid-19 briefings. From the outset, the measures adopted hinged around (i) job security at cApStAn; (ii) preservation of quality standards and timeliness for all deliverables, both in ongoing and in new projects; and (iii) adaptive business development and reinforced online presence.
You may find that there's nothing out of the ordinary in this account, and up to this point I might well agree. However, the level of commitment displayed by the cApStAn team from day 1 of the confinement, the good vibe, the collective engagement to feed cApStAn's famous "excellence among friends" spirit throughout the year and across the setbacks, the inventiveness they deployed to respond to challenges we had never faced before, all of those were (and are) extraordinary. That is why, at the end of this strange year 2020, I would like to sing the praise of every single cApStAnite for their relentless and commendable effort. We have translated, adapted and reviewed screening tests that measure grit. We have ensured cross-language comparability between multiple language versions of problem-solving skills assessments. Well, let me shout out today that the cApStAn team's grit is remarkable, and that their adaptive problem-solving skills are exceptional.
Our growth stalled when the Covid-19 disruption began: we did observe a slump from the end of the first quarter until the middle of the second quarter in 2020. By the third quarter business picked up again, to the extent that we eventually broke our all-time quarterly sales record in the last quarter of 2020. During the quieter period, most of us worked 4/5 and caught up on some of the important, non-urgent projects that had been on the back burner for too long. We also completed the transition to Odoo, our enterprise resource planning (ERP) suite. By the end of the year, we are all in full swing again, bright-eyed and bushy-tailed, ready to move mountains.
So, where do we go from here?
cApStAn is poised to reap the harvest from more virtual networking than usual, more Requests for Proposals (RfPs) than usual, more clients transitioning to computer-delivered data collection and more internationalisation and localisation of assessments and surveys. Challenges and restrictions linked to the global health situation may linger on, but thanks to the team's proactive work, we're on track for a steady growth, for new partnerships, new large-scale international projects, new translatability assessments, translation and linguistic quality assurance projects. Now that all business intelligence and all procedures are centralised, cApStAn's processes, communications and technical support will be managed even more efficiently in 2021. The year of cApStAn's 20th anniversary has been a rough ride—we were deprived of the celebration planned for the occasion—but we have come of age, learnt a lot, built trust, grew stronger, so that now we can sing: "Twenty twenty-one, here we come!"
Steve Dept, cApStAn LQC's CEO
See also team cApStAn's articles and video for our 20 year anniversary at:
"2000-2020. Why cApStAn is called cAStAn and other quirky inside stories"
"2000-2020. Memorable cApStAn moments"
"2000-2020. What they say about cApStAn"
"2000-2020: the secret sauce in cApStAn's sustainable growth"