Translation services | Quality Assurance & Control | Philadelphia | Belgium | USA | Europe
The organisation was set up in May 2000 and has its offices in Brussels, Belgium and, since 2014, also in Philadelphia, Pennsylvania, USA.
Why is cApStAn called cApStAn and other quirky inside stories on the occasion of our 20th anniversary in 2020!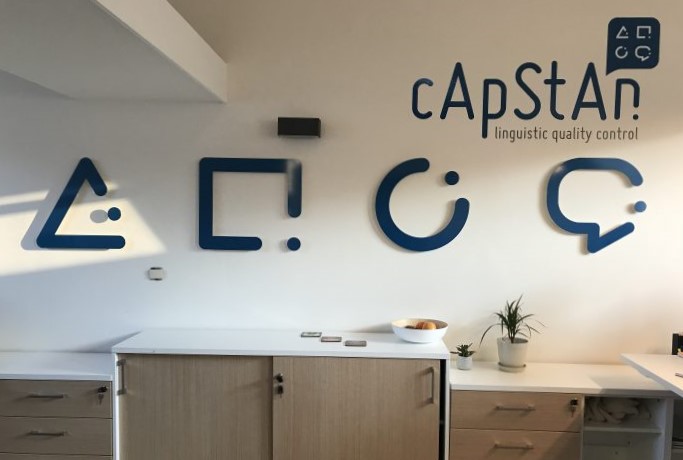 That does not imply that we simply offer translation services in Philadelphia and Belgium. cApStAn's clients are on five continents, and they choose us because of our translation quality assessment criteria.
cApStAn is a high-profile language service provider with a holistic approach to multilingual projects: this ranges from translatability assessments, preparation of glossaries and translation guidelines—before translation commences—to delivering premium translations that are fit for purpose.
Excellence among friends is cApStAn's hallmark.
The R&D department focuses on in-house development of web-based quality assurance applications and searchable translation memory management. Our expertise in translation technology leads to efficiency gains and to higher consistency within projects and across projects for a same client. We have acquired an unmatched reputation for our translation services in Europe and in America, but we also have regular clients in Australia, Asia and Africa.
In addition to a multilingual/multicultural core team of 21 experts, cApStAn trains, coordinates and supervises a network of linguists who are among the finest in the profession: all are experienced translators and/or teachers; all have one or several higher education degrees, mostly in philology, translation, sociology, psychology, economics or educational science. Over 400 linguists are currently under contract with cApStAn and work remotely.
cApStAn operates as an independent linguistic quality control agency: we maximise 3MC equivalence and document the translation verification history of each segment in each language. One of our flagship projects is OECD/PISA: cApStAn has been responsible for ensuring linguistic equivalence of all language versions of this large-scale international survey since its inception. In PISA 2021, this represents over 86 countries and over 100 national versions.
We have a unique portfolio of references with international organizations, research institutes, NGOs, the testing industry, surveys and polls. We specialize in translation and adaptation of data collection instruments (assessments, questionnaires, simulation exercises, psychological tests).
Do you want to learn more about us? Check out the following resources:
We would like to hear from you!
Write to us if you wish to learn more about our services