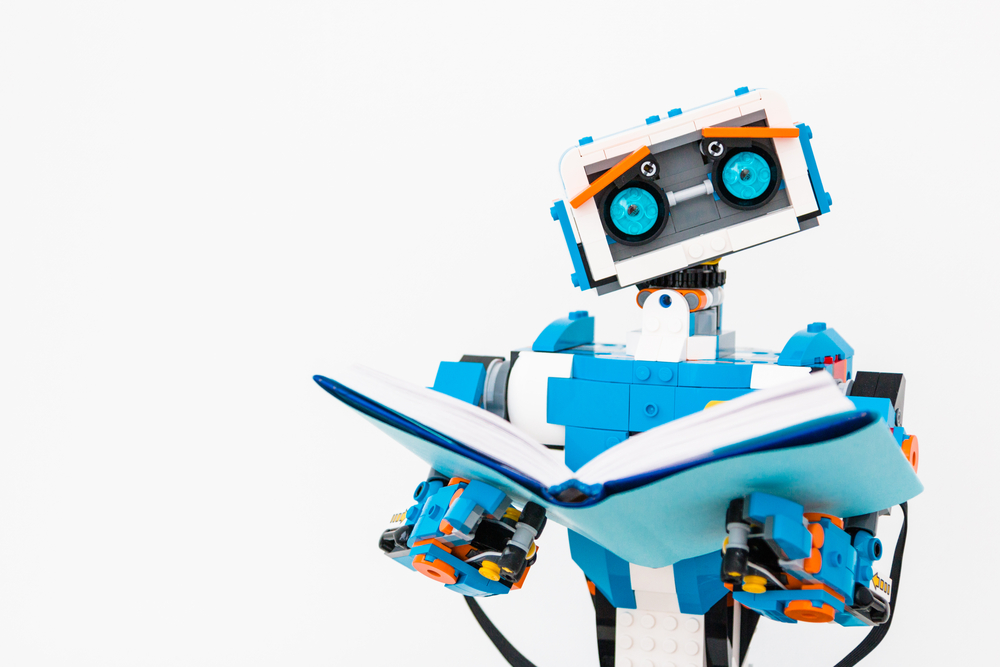 28.04.2020
Trends in learning: STEM, STEAM, STREAM… A battle of acronyms?
by Pisana Ferrari – cApStAn Ambassador to the Global Village
Academic institutions worldwide are embracing "STEM" (Science, Technology, Engineering, Math) education and related curricula, supported in many cases by government funding. The STEM acronym was officially coined in 2001 by the U.S. National Science Foundation (NSF), and the STEM movement developed in response to growing worries about students not being sufficiently prepared for 21st century's high-tech jobs. Findings of international studies such as TIMSS (Trends in International Mathematics and Science Study), and PISA (Programme for International Student Assessment), reinforced concerns about scientific competency and knowledge of students and sparked international comparisons.
These assessments are important because they provide educators and policy makers with key insights into the effectiveness of their education system and helps to identify areas for improvement – as an aside, cApStAn was responsible for ensuring linguistic equivalence of both PISA and TIMSS. In the past few years "voices started calling out for "A" as in "Arts" to be added to turn STEM into STEAM". Then "R" for "Reading" was added to STEAM to have "STREAM"… Wikipedia lists other variations of the STEM acronym, such as STEMLE (Science, Technology, Engineering, Mathematics, Law and Economics), METALS (STEAM + Logic) and STREM (Science, Technology, Robotics, Engineering, and Multimedia), to cite but a few.
Is STEM just about jobs?
The reference to a "battle of acronyms" in the title of this article refers to a blog entry by Dr. Meagan Pollock, Executive Director of a nonprofit organization that empowers young women to be successful in STEM, provocatively called: "STEM, STEAM, STREAM… SCREAM?!". We can see Dr. Pollock's point about the confusion the proliferation of acronyms may create. Ultimately it will be difficult to see which of these education systems is better. We expect that some will survive and thrive, whereas others may only be passing fads. Much depends on what the key objectives are. Is STEM just about jobs?
The current focus of STEM education appears to be precisely that, i.e. the (unmet) needs of the job market. According to a recent survey of UK engineers the STEM skills shortage is the issue that will most impact the sector over the next five years; in Germany the government has adressed the STEM shortage by recently adopting a law facilitating the migration of skilled workers. A report by the National Association of Manufacturing and Deloitte says that the US will have to fill 3.5 million STEM jobs by 2025, with more than 2 million of them going unfilled because of the lack of highly skilled candidates in demand. The Australian Department of Employment, Skills, Small and Family Business says that in period 2014-2019 employment in STEM occupations has grown by 19.7%, and will continue to grow over the five years to 2024, but that the majority of employers (56%) have difficulty recruiting, for lack of applicants fulfilling the required technical skills or qualifications.
Getting an early start: STEM education for prechoolers
This concern about jobs has led many educators to push for STEM education to be introduced very early on, at preschool level. They claim that children must develop an interest in STEM subjects at a young age in order to excel at them when they are older. Examples include the Early Learning STEM Australia (ELSA) Pilot, a play-based digital learning program for children in preschool, which involved 100+ preschool services from across the country in 2019. In the US, the Obama administration had, already some years ago, included the improvement of preschool STEM learning in its national education strategy, including through increased funding.
"Arts", a key element for the development of a well-rounded individual
"STEAM" advocates stress the importance of adding Arts to the equation to promote the development of "well-rounded" individuals. A post in a STEAM supporter's blog reads: "Picture an architect, they use engineering, math, technology, science and arts to create stunning buildings and structures". The author of an article in The Conversation, an independent, not-for-profit media outlet that uses content sourced from academics and researchers, points out that "STEAM is not a new concept. People such as Leonardo Da Vinci have shown us the importance of combining science and art to make discoveries". A very good point, we dare say. What better example of a well-rounded individual?
Another voice calling out for a greater role for the Liberal Arts in education is Scott Hartley, a US venture capitalist, tech expert, author and keynote speaker. In his bestselling 2017 book "The fuzzies and the techies" (Financial Times Book of The Month) Hartley says that "great innovation comes through the blending and coordination of these two sides" (liberal arts and technical literacy), and argues that "we need both context and code, data literacy and data science. And as machines take on more routine tasks within our jobs, we need deep-thinking humans in addition to deep-learning AI". The STEAM movement has stimulated heated debate; as one of its opponents says, "STEM was first coined to meet the need for people in STEM careers. We are not facing a shortage of people within Liberal Arts careers. (…). When using art/reading as a pull to attract students, the STEM content gets watered down".
Add "R" for "reading" to the STEM acronym and you get "STREAM"
"STREAM" advocates say reading is an essential part of education. "We have lost sight of one very important aspect of our education and all jobs, be they high-tech, low-tech, or no-tech. (…) Without the ability to read and write, there is not a job to be found for which STEM or STEAM education is going to be enough preparation", says Rob Furman. One can hardly argue that he is wrong. The author of an article in EdTech further notes that "writing, like any other art, helps in teaching an entire range of tools for thinking which are required to be creative in any discipline". Now, one might ask if there a real need to include reading and writing as a separate topic. Surely they should be part of any educational system? Reading literacy is indeed considered to be one of the top 21st century skills and key to achieving important life goals.
A number of international assessments address the issue, including the OECD's PISA (mentioned above) and the IEA's PIRLS. Evolving technologies have changed the ways in which people read, with a major shift from print to digital texts. For its latest PISA study the OECD expanded the definition of reading literacy to encompass both the basic reading processes and higher-level digital reading skills. The findings from these assessments raise concerns about students' capacity to critically assess information found online. There may, therefore, be added value in highlighting the importance of reading literacy, as STREAM does.
STEM's interdisciplinary and integrated curriculum better reflects real life
Whichever form of STEM education we are speaking of, STEAM, STREAM or other, we believe that what is a definite "plus" with respect to traditional education, is that STEM represents in many ways a "philosophy of education". The key principle is "integration": subjects are not taught separately but form part of an integrated curriculum. "Simply put, STEM reflects real life", says the STEAM advocate mentioned above. "Jobs in the real world are interdisciplinary. We need to educate children in how subjects integrate and work together. They need to develop diverse skills sets and a passion for exploration and growth. Education is no longer about memorizing facts. Instead it is about learning how to think critically and evaluate information. How to apply knowledge, research and skills to problem solve. Skills need to be taught in an applied way, as part a greater whole, rather than the traditional approach of individual subject silos." Yes.
Addressing the STEM gender gap
Finally, and possibly most importantly, "much of the STEM curriculum is aimed toward attracting underrepresented populations" (women and ethnic minorities). "Currently, male students are three times more likely to be interested in pursuing a STEM career". An early start in STEM education, the removal of institutional barriers and the implementation of "interventions that lift students' interests, commitment, and ability to persist in STEM fields" may, over time, help reduce the gap. Increasing diversity in STEM presents a number of challenges, including lack of access to quality teaching, limited school resources, lack of specialised teachers, family background and personal issues, but promising research and interesting initiatives are under way to address these, so there is much hope for the future.
cApStan's involvement in international educational assessments
PISA 2018 is the seventh PISA cycle in which cApStAn was commissioned with maximising cross-language and cross-country comparability – we started our collaboration with PISA in 2000. For the PISA 2018 programme we verified 106 translated or adapted versions of the survey instruments. We are also proud to have been asked to verify the translations – with a view to maximizing comparability across language versions – of the ICILS data collection instruments. We have had the privilege of working with IEA for 19 years, including on other flagship projects such as TIMSS, Trends in International Mathematics and Science Study and PIRLS, Progress in International Reading Literacy Study.