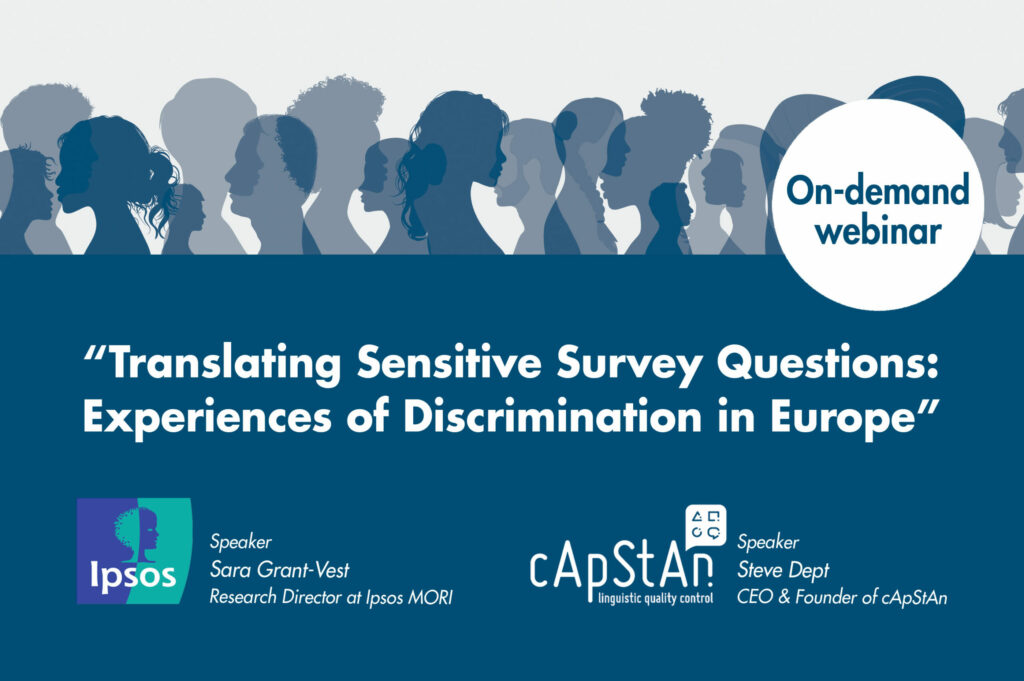 27.05.2022
Translating Sensitive Survey Questions: Experiences of Discrimination in Europe
EU-MIDIS II, the EU's 2nd Minorities and Discrimination Survey, provides an interesting case study of a close and successful collaboration between the FRA, the EU Agency for Fundamental Rights, the survey organisation Ipsos MORI, and cApStAn LQC.
The aim of the EU-MIDIS cycle of surveys is to assist EU institutions and policy makers in developing evidence-based legal and policy responses to protect the rights of persons with immigrant or ethnic minority backgrounds.
Watch our On-Demand webinar organised by cApStAn, Sara Grant-Vest, Research Director at Ipsos MORI, and our CEO Steve Dept, provided some interesting insights on their collaboration for EU-MIDIS II.
Fill out the form to receive the webinar recording and presentation slides: