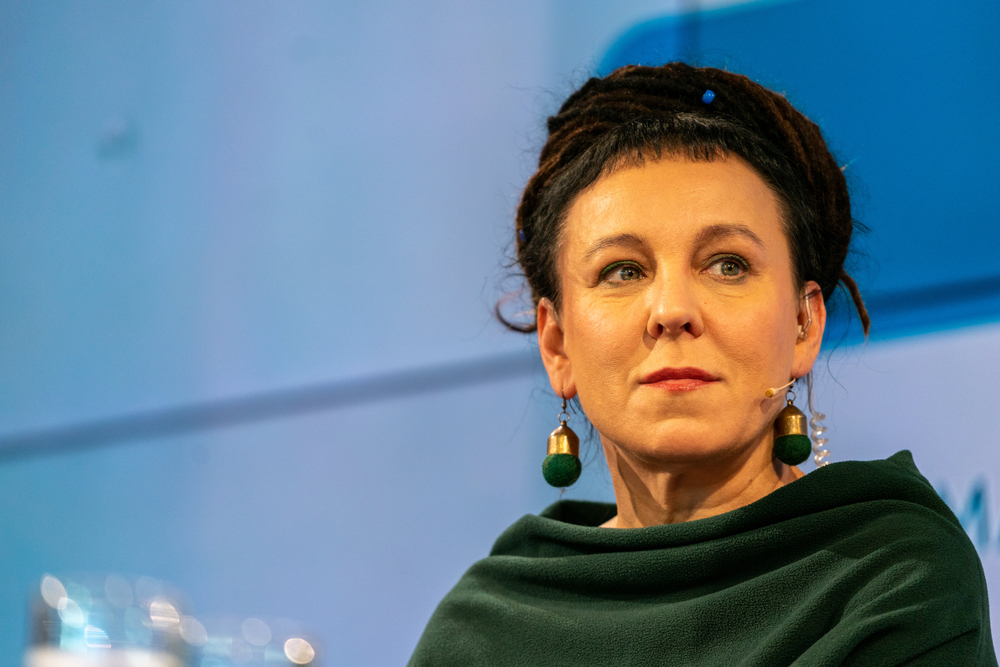 22.01.2021
Tokarczuk's translated works have opened up life changing opportunities for her and helped boost Polish literature
by Pisana Ferrari – cApStAn Ambassador to the Global Village
Jennifer Croft is best known for being one of the English translators of Polish writer Olga Tokarczuk. It is thanks to Croft's English translation of the novel Flights that Tokarczuk made her international breakthrough, first with the International Man Booker Prize, in 2018 (which Croft and Tokarczuk shared equally between them), and then with the Nobel prize for Literature, in 2019. Tokarczuk had been a bestselling author in her country for three decades but was little known elsewhere. Her novel Flights was first published in Poland in 2007. "Sometimes I wonder how my life would have worked out if my books had been translated into English sooner", Tokarczuk said in an interview for The Guardian, at the time of winning the Nobel, "When a book appears in English, it is made universal, it becomes a global publication" (as an aside, one wonders if would she have won the Nobel prize had she not been translated into English). Tokarczuk's works have since been translated into dozens of languages and her fame has helped give a major boost to Polish literature (and to Croft's career, of course).
Tokarczuk's contribution to raising the profile of Polish literature
Antonia Lloyd-Jones — one of Tokarczuk's English language translators – says the Man Booker International win was not just a triumph for her but for the whole of Polish literature. Lloyd-Jones claims that unlike some other European literatures, Polish was not represented in English by any major 19th-century writers, because the country was effectively nonexistent for 123 years, until 1918. The strongest representative of Polish literature abroad was Joseph Conrad, who wrote in English (see also our article about "exophonic" writers at this link). Since 1990 she says she has seen increased interest in Polish books in translation, thanks to mentorships, which have helped equip translators with the skills needed, the fact that Polish publishers have become better at selling foreign rights and at using agents, and also to the support of Polish state-funded organizations. Polish literature in English gained a huge boost in particuar in 2017, says Lyod-Jones, when Poland was the "market focus" country at the London Book Fair, an opportunity to cast light on authors including Tokarczuk, whose novel Flights was fast-tracked for publication to coincide with that book fair. As well as prompting huge sales of her books in English, Tokarczuk's Nobel Prize has been very positive for Polish literature in English in general, Lloyd-Jones concludes, reminding the world that it exists — and that it isn't just about World War II.
Literary translation as a means to give a voice to women authors
In a recent article for the Los Angeles Review of Books Croft talks of her love of Tokarczuk's work and her wholehearted dedication to carrying it over into other cultures, for more people to appreciate and enjoy. She says women's voices have been marginalized throughout history and it remains supremely important to prioritize them: "I can think of no better way to do this than through translation". Croft has translated many women prose writers and poets in her career.
Olga Tokarczuk is a Polish essayist, novelist, poet and screenwriter. Before starting her literary career, from 1980 she trained as a psychologist at the University of Warsaw. She is a public figure in her country, and is an activist and vocal critic of Poland's politics.
Jennifer Croft is an American author, critic and translator who works from Polish, Ukrainian and Argentine Spanish She holds a PhD from Northwestern University and an MFA from the University of Iowa. Her work has appeared, inter alia, in The New York Times, n+1, BOMB, VICE, Guernica, Electric Literature,Lit Hub, The New Republic, The Guardian, The Chicago Tribune.
Photo credit: Olga Tokarczuk, Shutterstock