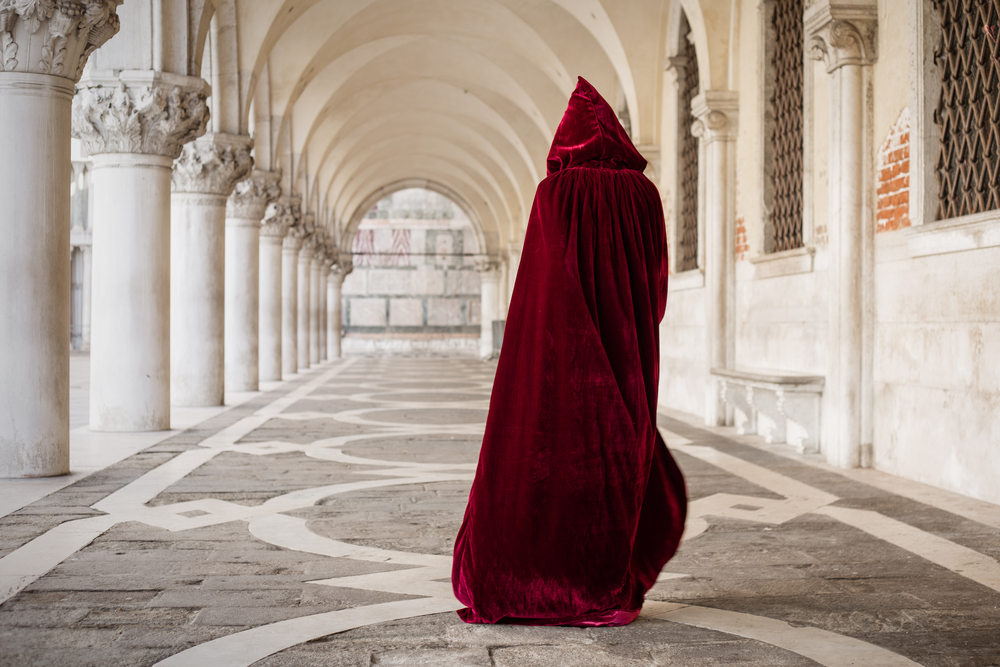 11.12.2020
Exophonic writing offers authors the chance "to cloak themselves in a different language, and thereby culture"
by Pisana Ferrari – cApStAn Ambassador to the Global Village
Exophony is the practice of writing in a language that is not one's own. Some exophonic authors are bilingual or multilingual from their childhood years while others write in an acquired language. Although the phenomenon is not new the term was coined in 2007. It derives from the Greek exo (outside) and phone (sound, voice). Well known exophonic authors include French philosopher Voltaire (1694-1778), who wrote letters in English and, during his stay in England, even changed his first name from François to Francis. Milan Kundera chose French over his native Czech; Vladimir Nabokov wrote in Russian and English but gained fame with his books written in English. Jack Kerouac's native tongue was French, and he did not speak English fluently until in his late teens, but his most famous works are in English. Irish playwright Samuel Beckett abandoned English because it felt "too cluttered" for him and chose to write in French. "More and more my own language appears to me like a veil that must be torn apart in order to get at the things behind it," he said. One of the plays by his fellow Irish playwright and novelist Oscar Wilde (1854-1900), was also in French (Salomé). For Joseph Conrad English was not even his second language, it was his third, after French. Over 60 exophonic authors are listed in a dedicated Wikipedia page; many were also translators (e.g. Nabokov), in some cases of their own works. Other notable exophonic authors are Kazuo Ishiguro, Japanese-British novelist, Arthur Koestler, Hungarian-British author and journalist, and Fernando Pessoa, Portuguese-English/French poet.
What drives authors to become exophonic?
There can be many reasons or authors to become exophonic: political, historical, socio-economical. Some abandon their original language because of a geographical dislocation, war, or a personal trauma. Some do it in search of a larger audience, for others still it is dictated by a natural affinity for another language. In the case of Agnieszka Lesiewicz, a successful Polish-born author who writes in English, it represented an aspiration and a challenge, and it turned out to be a life-changing experience. "Somewhere along the way I realised that the switch from Polish into English had changed me. I've become someone else, more confident and, in a way, more honest in expressing myself. I've began to think, and write, differently". Linguist Molly Martin, in a recent article in the Italics Magazine, says exophonic writing offers authors the chance "to cloak themselves in a different language, and thereby culture". It frees them "from the confines of their mother tongue", and allows them to experiment with writing, language, and, ultimately, identity.
An in-between space where freedom and creativity abound
Yoko Tawada, a young Japanese author who writes in Japanese and German, and has been widely translated, says that this space between two languages is where freedom and creativity abound. Freedom to write in her own way, to write whatever she wanted, in whichever language, form and length, was also the motivation for author and Pulitzer prize winner Jhumpa Lahiri to go exophonic. Lahiri was born in London to Bengali parents and was raised in the US, and is an accomplished English author. A few years ago, after moving to Rome, she started writing in Italian. Lahiri says she fell in love with the language and that writing in Italian came about spontaneously as a means to immerse herself in the new world. She says the problem with English and Bengali was that they were both imposed on her, "while Italian is an unusual path, an unexpected one, and comes from me only." This same concept is expressed by English-French exophonic writer Caroline Ryan, who encourages would-be exophonic writers to use the cultural difference of thought process to one's advantage, to develop one's own unique voice.
Challenges in translating exophonic authors
The translation of exophonic works presents a number of problems, according to Chantal Wright, literary translator and academic, recipient of a prestigious award from PEN America. She is the author of an essay titled "Exophony and literary translation. What it means for the translator when a writer adopts a new language", where she proposes a series of guidelines for the translation of exophonic texts. Wright says that when writers adopt a new language — which is what happens in exophony — this often leads them "to mould the new language until it becomes suitable for their purpose". She gives the example of German exophonic prose by Franco Biondi, Emine Sevgi Özdamar and Yoko Tawada, writers who migrated to Germany respectively from Italy, Turkey and Japan. The innovative stylistic features observed in the work of these writers, she says, "defamiliarise" the German language, by inserting words or phrases from the first language, and concepts, allusions and references that may be unknown to the German reader.
Exophonic writers who self-translate their works
Sometimes it is the exophonic writers themselves who translate their works, for example Samuel Beckett and Vladimir Nabokov. Both found the process time-consuming, difficult and toilsome. Samuel Beckett, in a letter to his American director, Alan Schneider, spoke of the "wastes and wilds of self-translation" and admitted to dreading the "many miserable months" necessary to translate Fin de partie into Endgame. Vladimir Nabokov likened the process of self-translation to "sorting through one's own innards, and then trying them on for size like a pair of gloves". Exophonic writer Jhumpa Lahiri, mentioned above, "resisted" self-translating her Italian book In altre parole (In other words) back into her own native English, and explained that when she tried she felt "split in two", unable to "deal with the tension", "incapable of moving like an acrobat between [two] languages". The book was eventually translated into English by The New Yorker editor and translator of Elena Ferrante's works Ann Goldstein.
What happens when film directors go exophonic?
"It is a truth universally acknowledged in world cinema that a celebrated auteur, making their first film outside their native tongue, must be preparing a dud", says Caspar Salmon, film critic for The Guardian. The problems in this sort of situation are manifold, he says, but the main two are these: how to create authentic-sounding dialogue, and how to direct actors while not speaking their language. Salmon says that on the set of The Past, the French-language follow-up to the acclaimed A Separation, Iranian film director and screenwriter Asghar Farhadi spoke in Farsi, with an interpreter translating his words into French but, despite all his efforts, "the drop-off in quality from A Separation was notable". Speaking of Japanese director Hirokazu Kore-eda's last film, The Truth, Salmon comments that while it is not a flop, "there is a sort of musty air that hangs over it, a kind of stale not-quite-there-ness that is surely attributable to the master shooting outside of Japanese". It's perhaps not coincidental, concludes Salmon, that Bong Joon-ho should meet with the most acclaim of his career for Parasite, a film in Korean. The director even told the audience at the Golden Globes: "Once you overcome the one-inch tall barrier of subtitles, you will be introduced to so many more amazing films."
Conclusions
"It could well be that the languages we embrace the most are the ones that embrace us, that make it possible for us to express something more compellingly, and with great relish", reads an article in America Bilingual. "Different languages speak to us in singular ways, strengthening the power to inject more meaning into our thoughts, enriching the rewards of conversation. Perhaps an other language dwells within us all", the article concludes. Yes, as someone writing in a language that is not my own, this resonates very closely.
Sources
"Exophony: The Link Between Language And Identity", Molly Martin, Italics Magazine, October 19, 2020
"Exophonic Writers", Agnieszka Lesiewicz", Women writers, women's books, January 23, 2019
"Exophony and literary translation. What it means for the translator when a writer adopts a new language", Chantal Wright,  July 6, 2010 Target  22:1 (2010), pp. 22–39. ISSN 0924-1884 | E‑ISSN 1569-9986 © John Benjamins Publishing Company
"Writing in the 'Grey Zone': Exophonic Literature in Contemporary Germany", Chantal Wright, © gfl-journal, No. 3/2008
"Characters Try On Different Cultures In 'Other Language'", Rachel Martin, NPR, April 13, 2014
"Jhumpa Lahiri and Amara Lakhous:Resisting Self-Translation in Rome", Rainier Grutman, Testo & Senso.n. 19, 2018 ISSN n 2036-2293
"Between Two Languages: An Interview with Yoko Tawada", Alexandra Pereira, November 16, 2018
"Are You an Exophonic Writer?", Caroline Ryan, Medium, November 18, 2019
"What Am I Trying to Leave Behind? An Interview with Jhumpa Lahiri", Francesca Pellas, Literary Hub, August 31, 2017
"An Interview with Ann Goldstein", Henry Ace Knight, Asympote Journal, 2020
"Lost in translation: when film-makers hit the language barrier", Caspar Salmon, The Guardian, February 24, 2020
"Why I Write Creatively in My Second Language", Yaya Ni, The Writing Cooperative, December 9, 2018