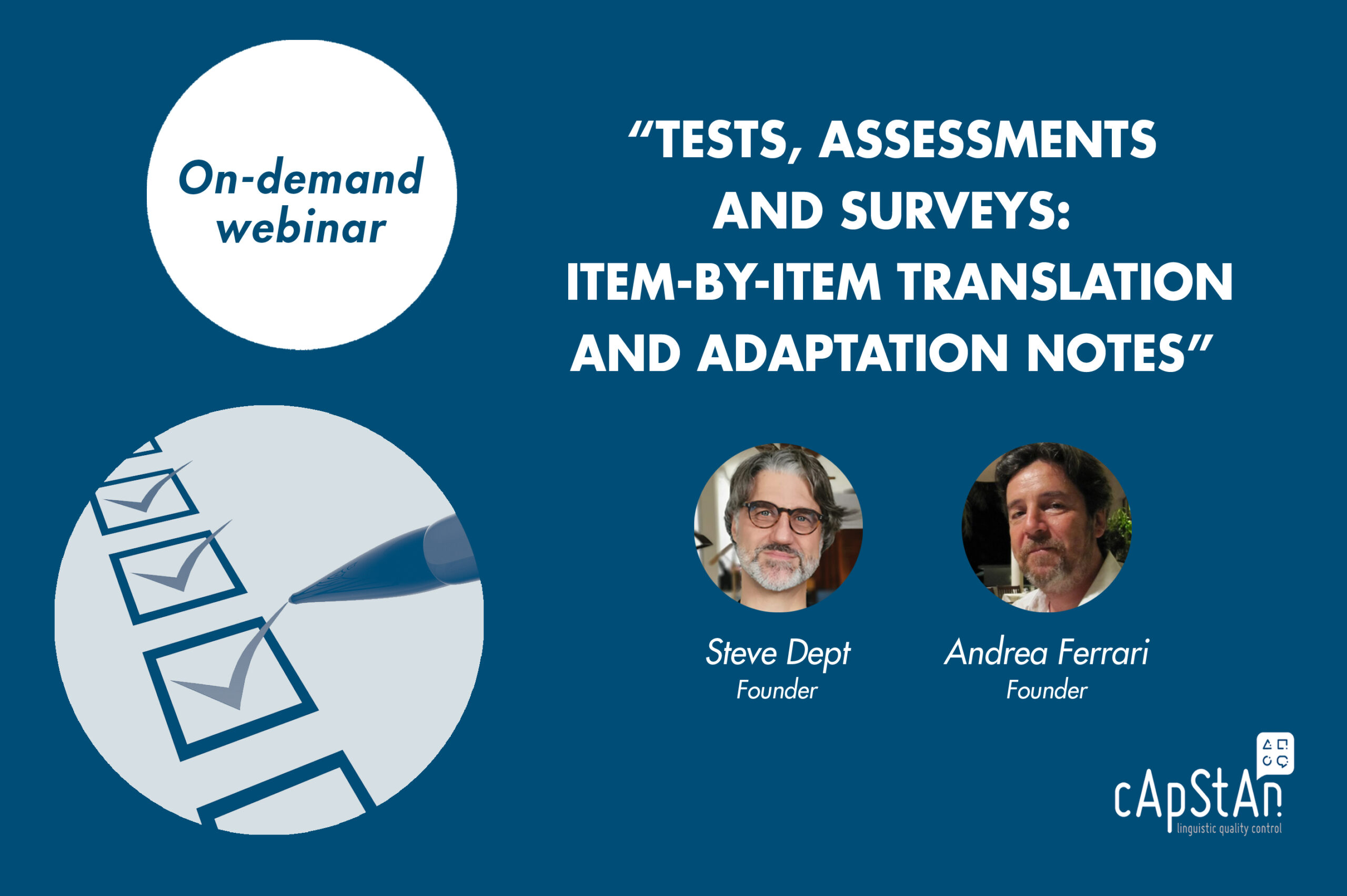 24.02.2022
On-Demand Webinar – Tests, Assessments and Surveys: Item-by-item translation and adaptation notes
You need to deploy a test or questionnaire in multiple countries and languages? The reliable validation of translated data collection instruments requires­—among other things—a robust QA design. A design that focuses on equivalence, comparability as well as appropriateness in each target culture.
Based on +20 years of experience as LQA practitioners, Steve and Andrea profess that a substantial set of relevant item-per-item translation and adaptation notes is a keystone, a must-have in that LQA design.
Because you know what? Linguists work better with guidance than if they have to guess what you mean.
Watch our on-demand webinar to discover:
Why item-per-item translation and adaptation notes?
Where do they come from, how are they produced?
How are they (best) used?
With examples galore, of course, and ample time for Q&A.
Watch our on-demand webinar by Steve Dept, and Andrea Ferrari, Founders of cApStAn "Tests, Assessments and Surveys: Item-by-item translation and adaptation notes".
Fill out the form to receive the webinar recording and presentation slides:
About Speakers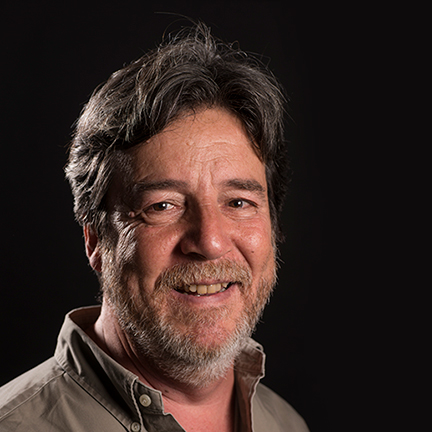 Andrea Ferrari, Founding Partner
Andrea is one of cApStAn's founders. He was exposed to a multicultural environment from early on, living and studying in Canada, Italy, Australia, Greece and Belgium. He earned a degree in business engineering from the Solvay Business School, Brussels, in 1981, did a stint with a major multinational (Procter & Gamble) but switched to self-employment in 1987, as a freelance translator and speaker. In 1999 he participated in the first cycle of PISA as an Italian verifier, and quickly acquired a taste for the development of linguistic quality assurance procedures. In 2000 Andrea joined Steve Dept to found and co-direct cApStAn, where he supervises linguistic quality control methodology.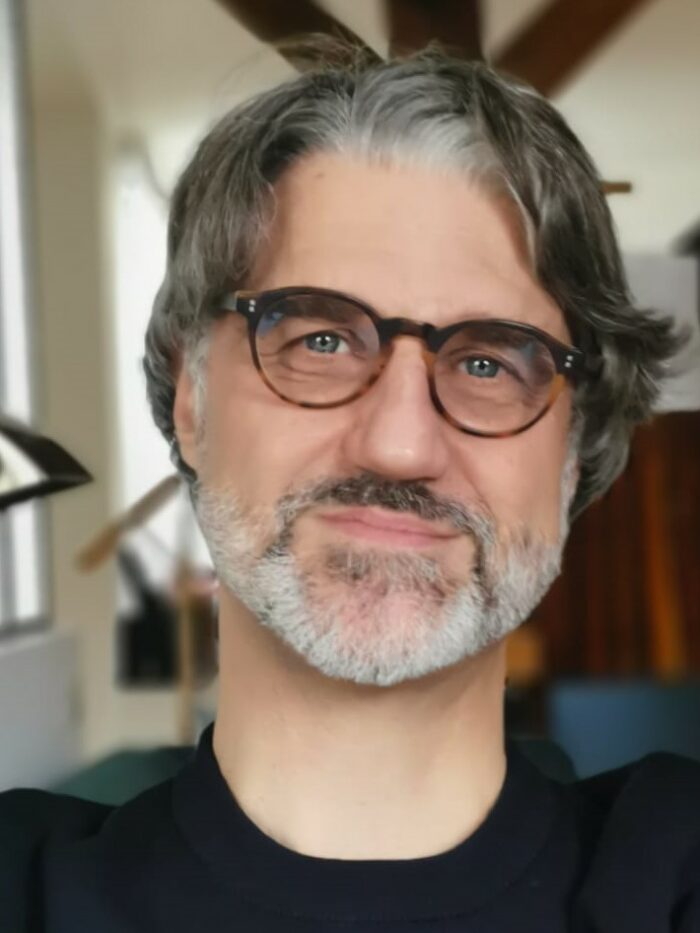 Steve Dept, Founding Partner
Steve is one of cApStAn's founders. He received his education in English, Dutch, French and German but he is essentially an autodidact and a field practitioner. In 1998, Steve was sought out to organise the translation verification of PISA 2000 instruments and, since cApStAn's creation in 2000, Steve has supervised linguistic quality assurance in PISA and in over 35 international surveys and polls. His translatability assessment methodology is applied in small and large multilingual projects in both the private and the public sector. Steve is the driving force behind cApStAn's adaptive strategy.