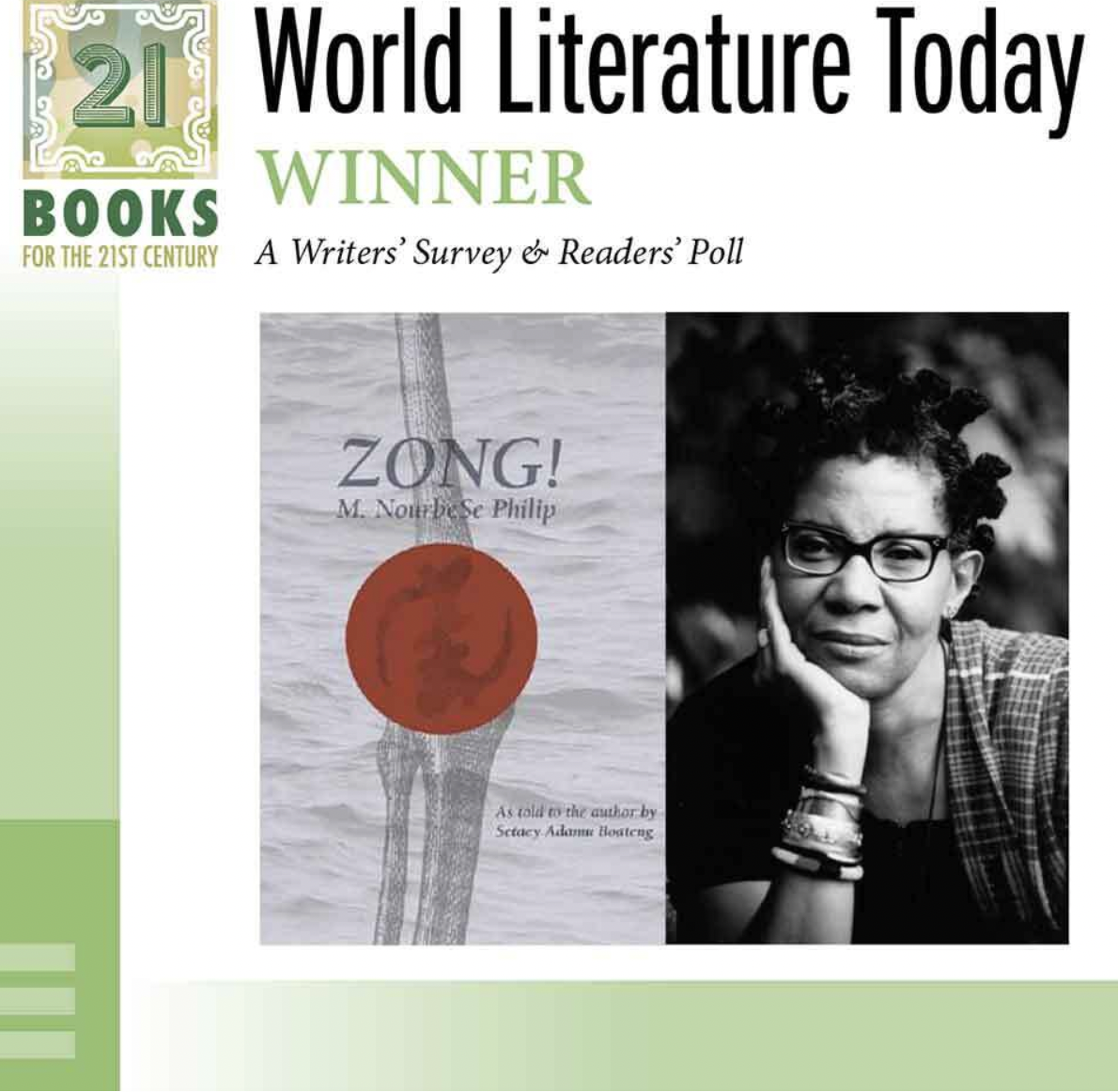 29.01.2023
M. NourbeSe Philip's work was translated and published without her consent. Who ultimately owns the stories we tell?
NourbeSe Philip is a Caribbean born Canadian poet, novelist, playwright, essayist and short story writer. One of her books, Zong!, published in English in 2008, is at the heart of a major translation controversy. Zong! is a 182 page poetry cycle composed of words sourced exclusively from the two-page case report, Gregson vs. Gilbert, which related to the murder of 150 Africans on board a British slave ship at the end of the 18th century. The book is "equal parts song, moan, shout, oath, ululation, curse, and chant", as Philip's describes it in her blog.
Italian translation offer
In 2016 Philip was contacted by Italian translator, academic and poet Renata Morresi who offered to translate her 2008 book Zong! into Italian. Philip advised Morresi to contact Wesleyan University Press (WUP), the book's American publisher, which owned rights to Zong! Morresi wrote to Philip, suggesting to also discuss the drafts together. Time passed and Philip heard nothing more about the translation until 2021, when she received the proofs from Italian publisher Benway Series, with an invitation to the book's online launch. Neither Morresi nor Wesleyan had informed her that a formal agreement was signed and subsidiary rights to her book transferred.
When an author feels "severed" from her own book
Legal issues aside when Philip saw the published version she says she didn't recognise her work anymore. Among the myriad reasons Zong! has become such a widely studied work, says Connor Garel, writing for The Walrus, "are its disjunctive, distinctive visual qualities, a kinetic form charged with spiritual intent". "As if carried off by waves", he adds, "words float away from each other, swirl around, casting off letters like articles of clothing; syllables gurgle or stutter, refuse meaning. Isolated phrases, seemingly at random, tilt into cursive or italics." Morresi had attempted to capture the poetry's pictorial shape, Garel says, but the translator not only missed the logic behind why the text had been arranged that way, but also failed to consider how that arrangement might need to change when adapted into a foreign language.
Publication without consent
Philip refused to give her consent to the translation but Benway Series went ahead anyway with publication. Philip launched a petition on social media to have the translation recalled and destroyed which drew the support of over 1,200 people, including poets, editors, scholars, publishers, translators, and readers. The Italian publisher never went back on its decision. Benway Series claims it regularly purchased the translation rights from WUP, and the publication was made possibile thanks to the support of the Canada Council for the Arts (the book is now out of print and the translation rights have reverted to WUP).
Possible legal recourse
It is not clear what legal recourse Philip had in this scenario. Moral rights stem from the Berne Convention, which states that even if an artist cedes economic rights to their work, they retain the legal grounds to "object to any distortion, mutilation or other modification" done to that work. One option, says Garel, might have seen Philip file a lawsuit against Benway Series in Canada and, if she won, go to an Italian court to help enforce it. Neither of these actions would have been easy to pull off and Philip did not pursue this course of action.
Conclusions
Literary translation is an unforgiving balancing act, says Garel. Vladimir Nabokov translated his own novels into Russian to avoid seeing them "degraded and botched by vulgar paraphrases." And he is not the only one: Samuel Beckett, and Argentine writer J. Rodolfo Wilcock also self translated and there are other authors in more recent times.
The exact timeline of the all the events around the Zong! translation features in M. NourbeSe Philip's blog at this link
Sources
"Why This Poet Declared War on Her Own Book", Connor Garel, The Walrus, October 27, 2022
"Translation scandal over M. NourbeSe Philip's Zong!", Translation scandal over M. NourbeSe Philip's Zong!, Bookninja, undated
See also
A Conversation with NourbeSe Philip on the unauthorized Italian translation of Zong! Link: https://www.youtube.com/watch?v=yxd1lPIqltQ
Photo credit
World Literature Today: "Poetry as Untelling: A Conversation with M. NourbeSe Philip", Philip Metres, June 28, 2021