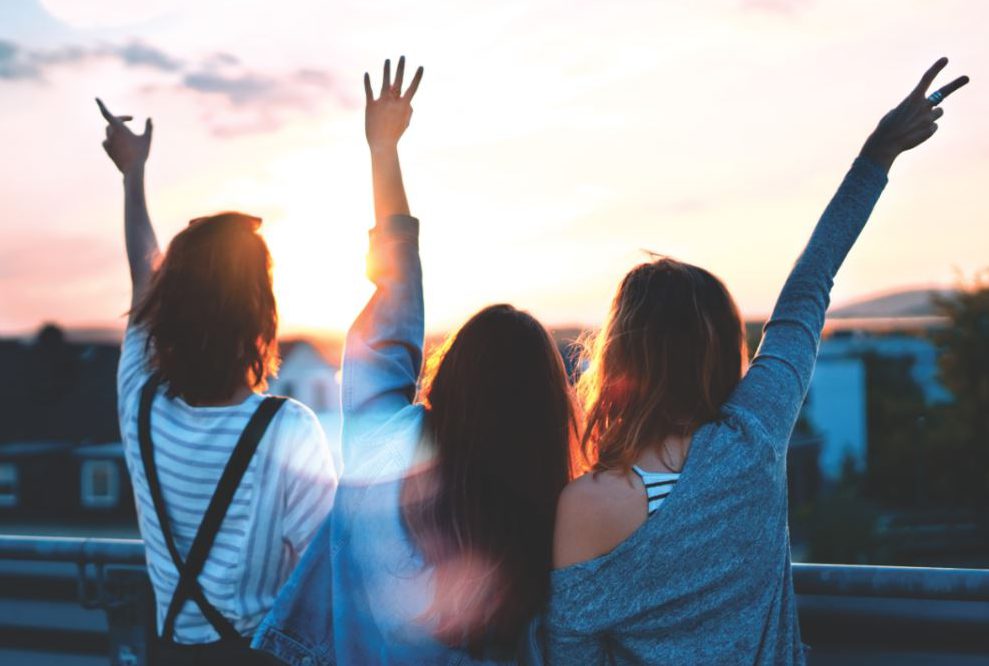 28.08.2018
Generation Z-ers are coming of age and bringing fresh challenges to educators
by Pisana Ferrari – cApStAn Ambassador to the Global Village
A recent study by Bloomberg, based on UN population data, has brought on a resurgence of discussions about the impact of "Generation Z-ers"–also known as Gen Z-ers, iGeneration, Post-Millennials, Homeland Generation, or Plurals–on society. Bloomberg takes 2000-2001 as the "intergenerational cut-off point" and predicts that in 2019 they will make up almost one third of the world population. That is a staggering 2.47 billion people out of the forecast 7.7 billion total inhabitants. (1) (2) A number of articles/studies have been published in recent times by market research companies, academic institutions, international think thanks and other organisations, analyzing Gen Z-ers from different angles, including, inter alia, as students, consumers, work force, voters. (3) This new generation, which will numerically overtake the so-called "Millennials" (for the Bloomberg comparison, Millennials were defined as people born 1980-2000), has new and different, potentially disruptive expectations, in particular about higher education and careers, which will require a revaluation of formal education.
Shared events and societal changes that have shaped Generation Z-ers
According to a study by Ernst & Young, titled "What if the next big disruptor isn't a what but a who?", a number of shared events and societal changes have "set the stage for a common set of attitudes and expectations for life" for Gen Z-ers. (5) The study says these include the fact that Gen Z-ers "have always known turbulence and instability": recession, unemployment, war on terrorism. They have have grown up amid diversity and "unprecedented tolerance" ("most can't remember a time when there wasn't an African-American president and a woman wasn't a serious contender), LGBT awareness, gender fluidity, same sex marriages, rainbow families. Whereas Millennials still remember a time before smart phones and social media, Gen Z-ers are the true digital natives, "the first to grow up online, connected to vast amounts of timely, global information and instantly socially connected". And finally, Gen Z's parents, unlike those of Millennials, who tended to shelter their children, have educated and prepared them for life's difficulties and to take on more responsibility.
Specificities of this new demographic group that are likely to impact society
From this "unique social and familial setting", concludes the Ernst & Young study, "has emerged a generation more self-aware, self-reliant and driven than the previous one. They are intuitively innovative, uber-productive, goal-oriented and realistic. In a word, they are entrepreneurial".
Many researchers have attempted to define the specificities of Gen Z-ers. In the book "Gen Z @ Work: How The Next Generation Is Transforming The Workplace", which he has co-written with his 17-year-old son Jonah, David Stillman, a self-defined "GenZGuru" who has been researching, writing, consulting and speaking about the generations for the last 20 years, identifies seven main traits:(6)
"phigital": digital + physical, ie. no distinction between the physical world and its digital equivalent (eg. video conferencing is no different than sitting face to face);
hyper-custom: living in the age of personalization, they expect a hyper level of customization to their individual likes: personalized playlists, clothing, education…;
DIY: they are "fiercely independent" and like to do things and make things on their own
Driven: "with parents who drilled into them that there are winners and there are losers, this demographic is one motivated group"
Realistic: born in times of economic problems, terrorism, insecurity, has created in Gen Z-ers a pragmatic mindset
"FOMO": stands for "Fear Of Missing Out, in other words Gen Z-ers are keen to stay on top of new trends;
"Weconomists": from Uber to Airbnb, Gen Z-ers have only known a world with a shared economy.
How the coming of age of Generation Z will affect higher education
The "hypercustom" and "DIY" Gen Z traits come up again in many other articles. With regard to education, well known Gen Z marketing strategist Deep Patel, recognized as a top 25 influencer by Forbes, says there is a definite need to "reevaluate formal education". "Gen Z-ers are adept researchers. They know how to educate themselves and where to find information. If they want to learn something, 33 percent will watch lessons online, 20 percent will read textbooks on tablets, and 32 percent will work with classmates online. Many Gen Z-ers grew up in alternative-learning classrooms or homeschool environments." He also notes that many Gen Z-ers have used open online courses, gaining education at no cost. In his view "it makes little sense to Gen Zers to pay ever-climbing tuition rates and take on massive student-loan debt when they can gain knowledge and skills in other, more affordable ways". (7)
Pearson Education, in their recent study on "The future of learning" (8), confirms that Gen Z-ers are "already demanding more accelerated, flexible, adaptive pathways" and, even if there is still scope for traditional "brick and mortar" experiences, more "will want and expect innovative options for their education". This will present a challenge for educators as "they will need to figure out how to use technology to help teach complex skills like critical thinking and social perceptiveness while advancing personal learning".
A Barnes & Noble College study titled "Getting to know Gen Z: exploring middle and high schoolers' expectations for higher education" (9) says that Gen Z-ers have "strong opinions and preferences for how they learn and what they expect from their educational experience". All the more so as they have career expectations that require a targeted educational offer: over 40% of the respondents to their survey "seek careers that suit their specific interests, and tend to envision careers in technology, such as computer science and video game development". Another important factor to take into account is that many of these students "are getting a jump start in entering the working world as entrepreneurs". The study reports that more than one-third of the Gen Z respondents either currently have their own business or plan on having one in the future. "Gen Z-ers want engaging, interactive learning experiences. They want to be challenged, they want to be empowered to make their own decisions, and as digital natives, they expect technology to play an instrumental role in their educational experience."
Implementing the next level of innovation in education, i.e. "Ed-Tech".
To quote the Barnes & Noble study, "because of their ability to discover, self-educate and process large amounts of information quickly, incoming students are smarter than ever before, which makes now the perfect time for the education industry to embrace and implement the next level of innovation, i.e. "Ed-Tech". This means a lot of focus should be placed on incorporating not only digital materials in the courses, but incorporating digital strategies within the academic institutions. According to an article for E-campus News, "for higher education, it's never been more important to allow prospective students to explore their potential institutions via mobile and online methods". The article says mobile has already shown to yield great results in student recruiting, communicating campus messages, gaining student feedback, and providing access to student-based services, and some top universities are also harnessing IT talent "to help satisfy Gen Z's diversified web needs, both in and out of class".
However, according to a recent multi-national study by DJS Research for Unit4, quoted in the E-Campus News article, one-third of the 2.000 students polled feel that student administration systems do not meet their (digital) expectations, making them less likely to recommend the institution (11). "It concludes that "there is still a long way to go in order to please Gen Z's phigital nature"…
Footnotes:
1) https://www.bloomberg.com/news/articles/2018-08-20/gen-z-to-outnumber-millennials-within-a-year-demographic-trends
2) The U.S. Census Bureau also sets the cut off point at the end of 2000. William Strauss and Neil Howe, American historians and authors who first coined the term "Millennials," use 1982 and 2004 as the cutoff years. The Pew Research Center defines those born in 1981 through 1996 as Millennials, a time-frame also used by Ernst & Young in their 2015 survey (from article in Bloomberg).
3) Articles/studies on Generation Z:
Forbes: https://bit.ly/2NfOZbg; https://bit.ly/2whj4Rj; https://bit.ly/2NmSlJP
Deloitte: https://bit.ly/2fewlTM
World Economic Forum: https://bit.ly/2wqYRb6
Ernst & Young : https://go.ey.com/2Kd1lmW
Pew Research: https://pewrsr.ch/2wt7bXA
Oxford Royale Academy: https://bit.ly/2oeeSgU
Pearson: https://bit.ly/2KDD0Cl; https://bit.ly/2wdcQC4
Barnes & Noble: https://bit.ly/1OgR8Pd
Varkey Foundation: https://bit.ly/2wanFEX, https://bit.ly/2uupfQ7
4) Wikipedia, https://en.wikipedia.org/wiki/Generation
5) Ernst & Young study: https://go.ey.com/2Kd1lmW
6) David Stillman https://bit.ly/2wgy7uz
7) Deep Patel: https://bit.ly/2htyaMr
8) Pearson: https://bit.ly/2KDD0Cl; https://bit.ly/2wdcQC4
9) Barnes & Noble: https://bit.ly/1OgR8Pd
10) E-Campus News: https://bit.ly/2BQnsMo
11) DJS Research for Unit4: https://bit.ly/2PF0ESI
Photo credit: Megan Hodges/Unsplash