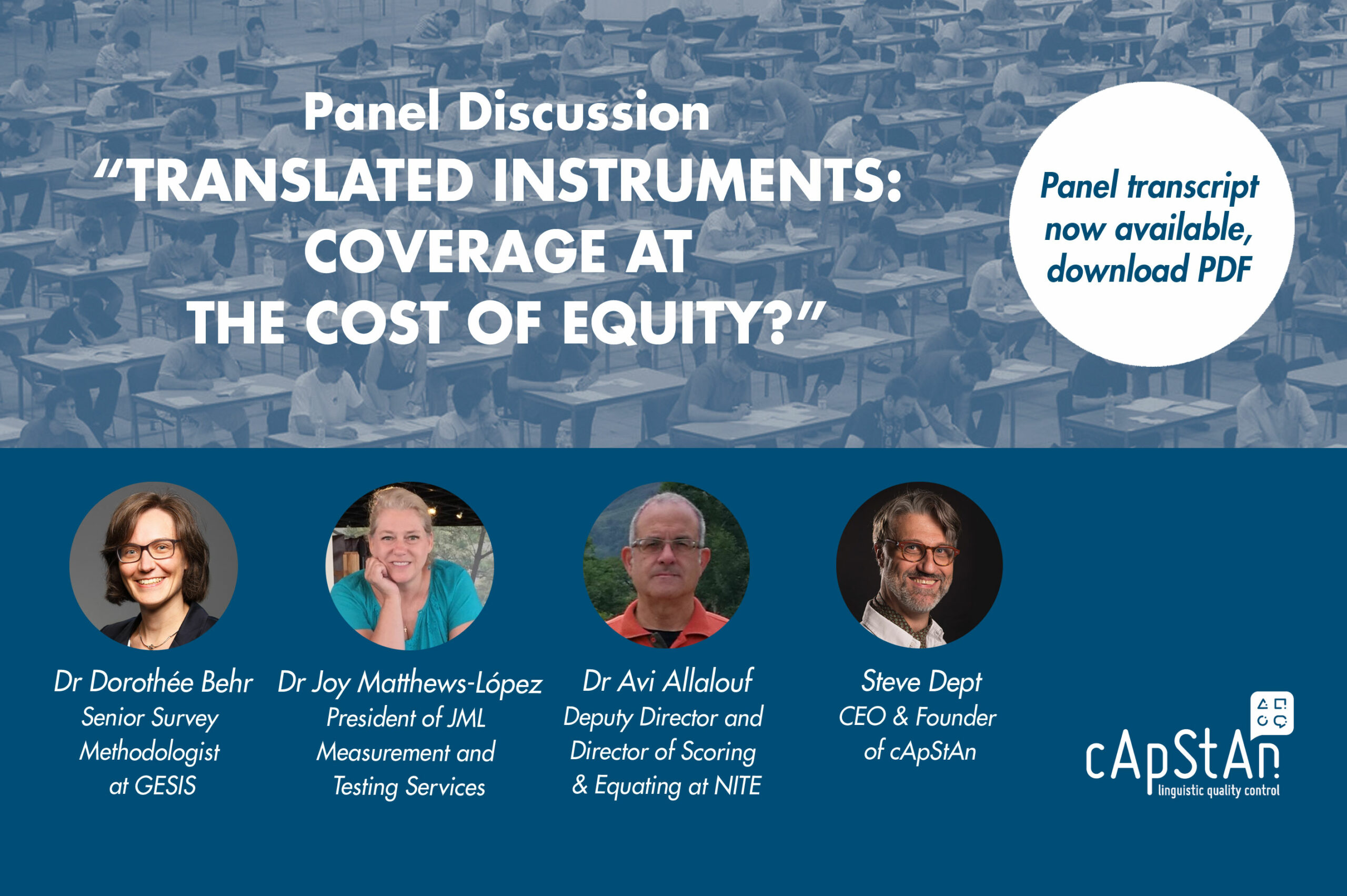 26.05.2021
Detailed Transcript: Translated Instruments: Coverage at the cost of Equity?
Standardized tests and questionnaires are used in a variety of contexts: admission to university, certification, hiring, or collecting information about background variables, for example. Tests and surveys may come in more than one language. While this broadens the coverage, it may create disparities if the different language versions are not equivalent.
cApStAn's May 5 online panel brought together a stellar cast of experts from the testing and survey fields for one hour of lively discussions on this topic.
Dr Avi Allalouf, Deputy Director and Director of Scoring & Equating at NITE (Israel)
Dr Dorothée Behr, translation scholar and senior survey methodologist at GESIS – Leibniz Institute for the Social Sciences (Germany)
Dr Joy Matthews-López, a senior psychometrician, President of JML Measurement (US), with a wealth of experience in test development and translation
Our CEO, and founding partner of cApStAn LQC, Steve Dept, acted as moderator.
Fill out the form to receive the document now: