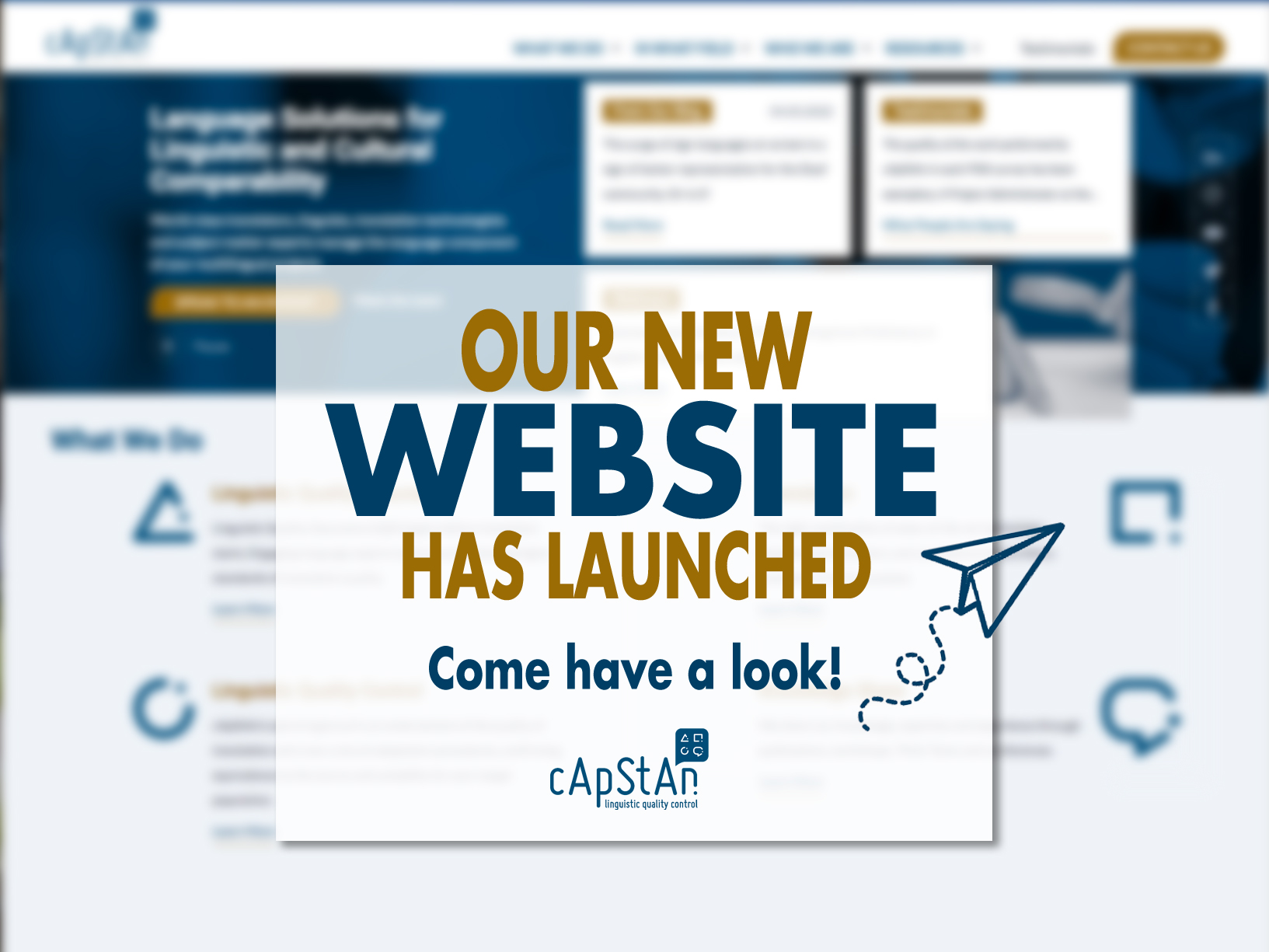 01.07.2022
cApStAn's new website has launched!
Et voilà! We are now online! After months of hard work we are delighted to announce the launch of our new website, which reflects our mission, values and brand, and showcases the best of our linguistic services and the great team behind it all. The new features are tailored to help you find the right solutions for your language projects.
Check out some of the highlights: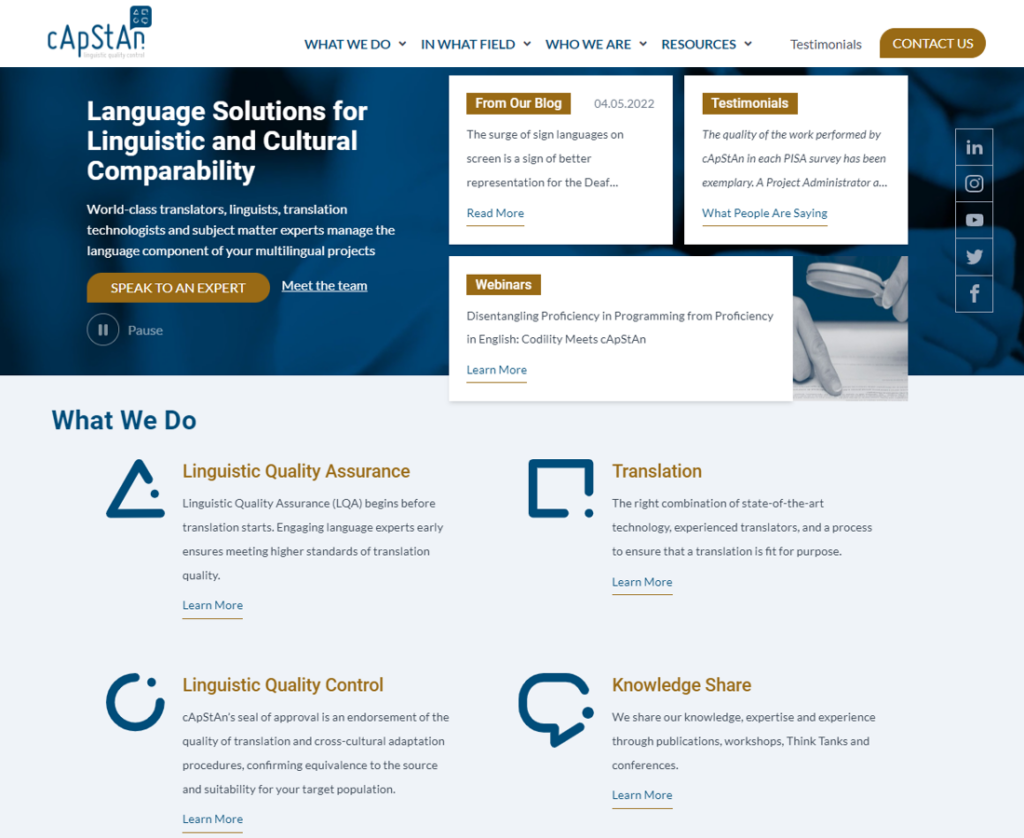 Enhanced look and feel
New fonts, brighter colours, fresh graphic layout
Moving visual elements (with pause function)
At-a-glance view of all our activities
Easier navigation: streamlined menus, simplified search functions
Info resources grouped together: blog, newsletter, guest posts, webinars
Added focus on our Knowledge Sharing activity
More prominent Testimonials section
Relevant Case Studies under 'What We Do' and 'In What Do' sections
Slide show of key client and partner logos
Contact forms present on all pages for easier access
Optimization for all devices and platforms
You can find us at the same address https://www.capstan.be/. Let us know what you think!