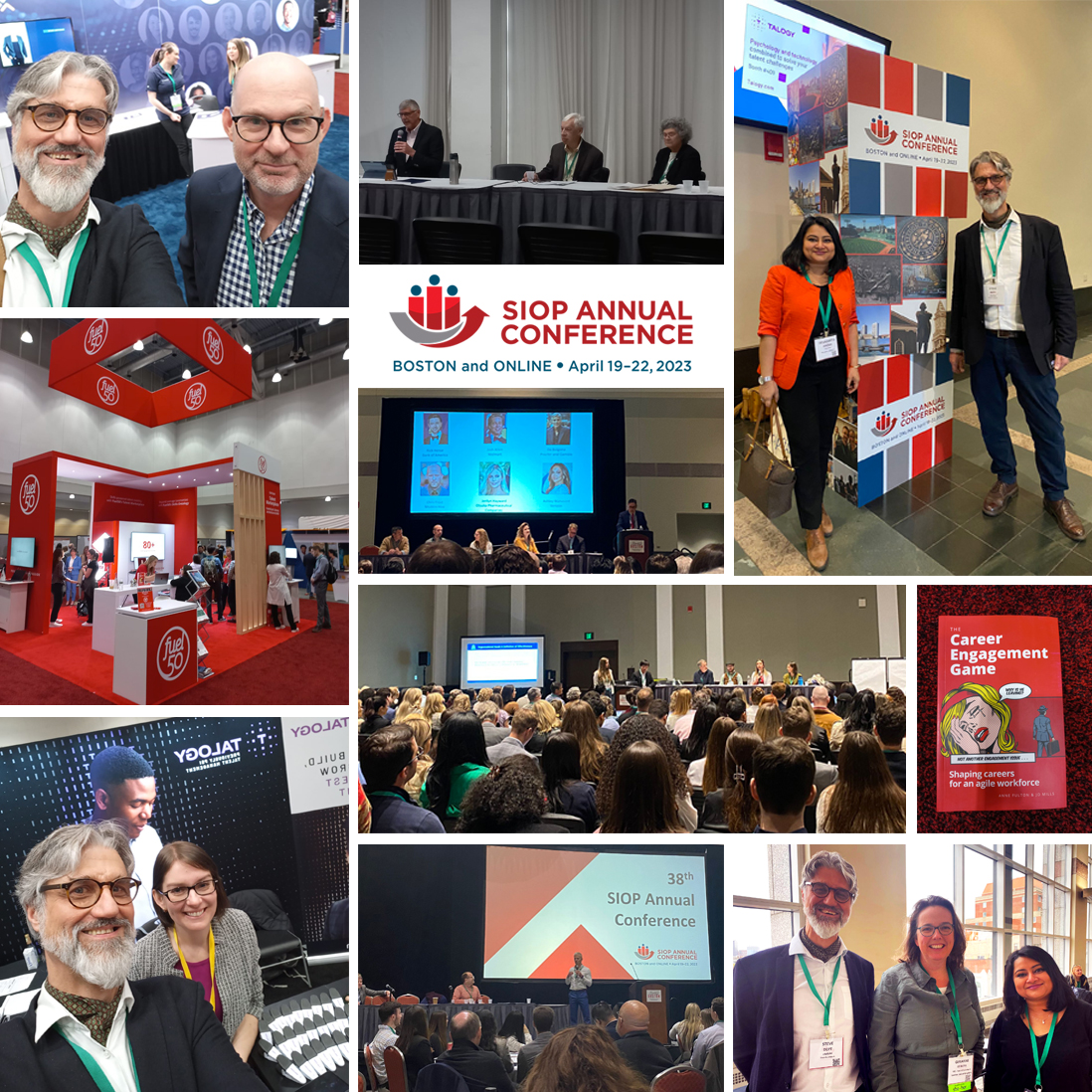 27.04.2023
cApStAn team just back from the Society for Industrial and Organizational Psychology (SIOP) conference 2023 in Boston
Steve Dept, Founding Partner, and Devasmita Ghosh, Business Development Lead at cApStAn Linguistic Quality Control, are just back from Boston, USA, where they attended the Society for Industrial and Organizational Psychology (SIOP) conference 2023.

This was an intense event packed with thought-provoking content. We see a shift from elation about the promises of AI and Large Language Models towards more vocal concerns about the ethical and legal implications and related threats. There is more discernment, more caution, and, importantly, analyses of the results of a number of use cases. We were happy to see a more mature approach to implementation of technology as a specific tool rather than as a universal solution. There were focused conversations around maximising validity and fairness in multilingual assessments and surveys, our particular field of interest.
Photo, clockwise from top left: Steve Dept with Matthew Neale, Criteria Corp; John Weiner, Lifelong Learner Holdings (on left); Steve Dept & Devasmita Ghosh; Steve and Devasmita with Gerianne de Klerk – van Someren, YSC Consulting, part of Accenture; stand up comedy with by Nikita Mikhailov and Georgi Yankov, Ph.D.; Steve with Nataliya Baytalskaya, Ph.D. from Talogy. Center: session on Selection Issues panel member photos replaced with photos of celebrities; CodeSignal panel session.