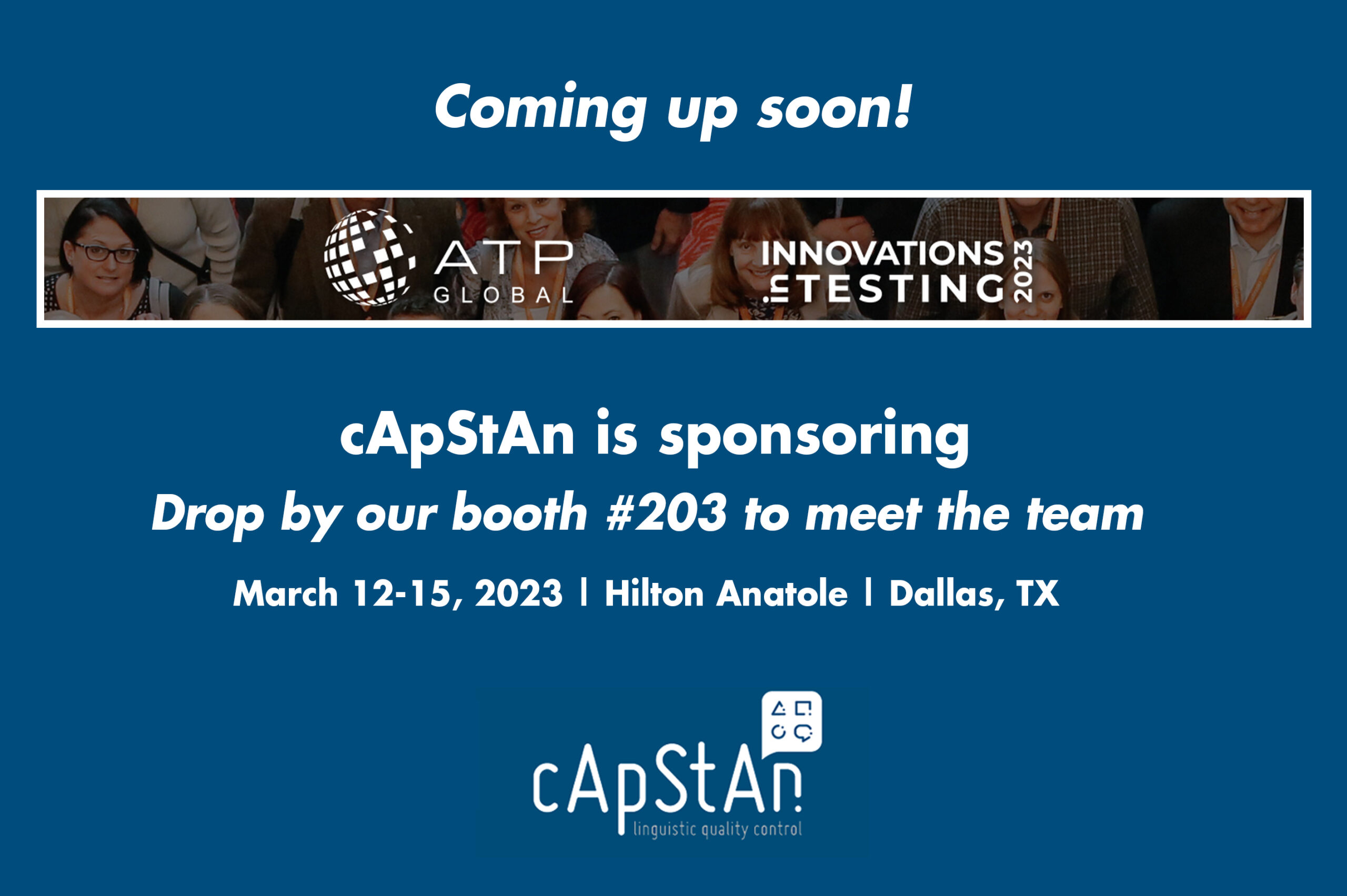 27.02.2023
ATP Innovations in Testing 2023 Conference is almost here and we are excited to meet you in Dallas soon!
Testing in diverse contexts requires adapting items into multiple languages with a focus on cross-cultural equivalence. Testing organizations are increasingly motivated to bring their solutions to new audiences, new regions and new cultures.

If this is of interest to you and you are attending this conference, please visit us at exhibit booth #203 for a chat with our team: Musab Hayatli, Laura Wayrynen, Devasmita Ghosh and Nela Manojlovic. We'd love to learn about your localization plans and tell you about our translation quality control and diversity, equity, inclusion and bias reduction methods. We offer these solutions to organizations in the testing, professional certifications, talent management assessments and market research space worldwide.
Be sure also not to miss the panel discussion with Musab Hayatli from cApStAn and other experts from the assessment community.
Session Name: Global Considerations for Equity in Technology-Based Assessment
Tuesday, March 14, 2023 | 4:20 pm – 5:10 pm central time
Speakers:
John Weiner PSI,
Andre Allen Fifth Theory,
Musab Hayatli cApStAn,
Hazel Wheldon Multi-Health Systems Inc.