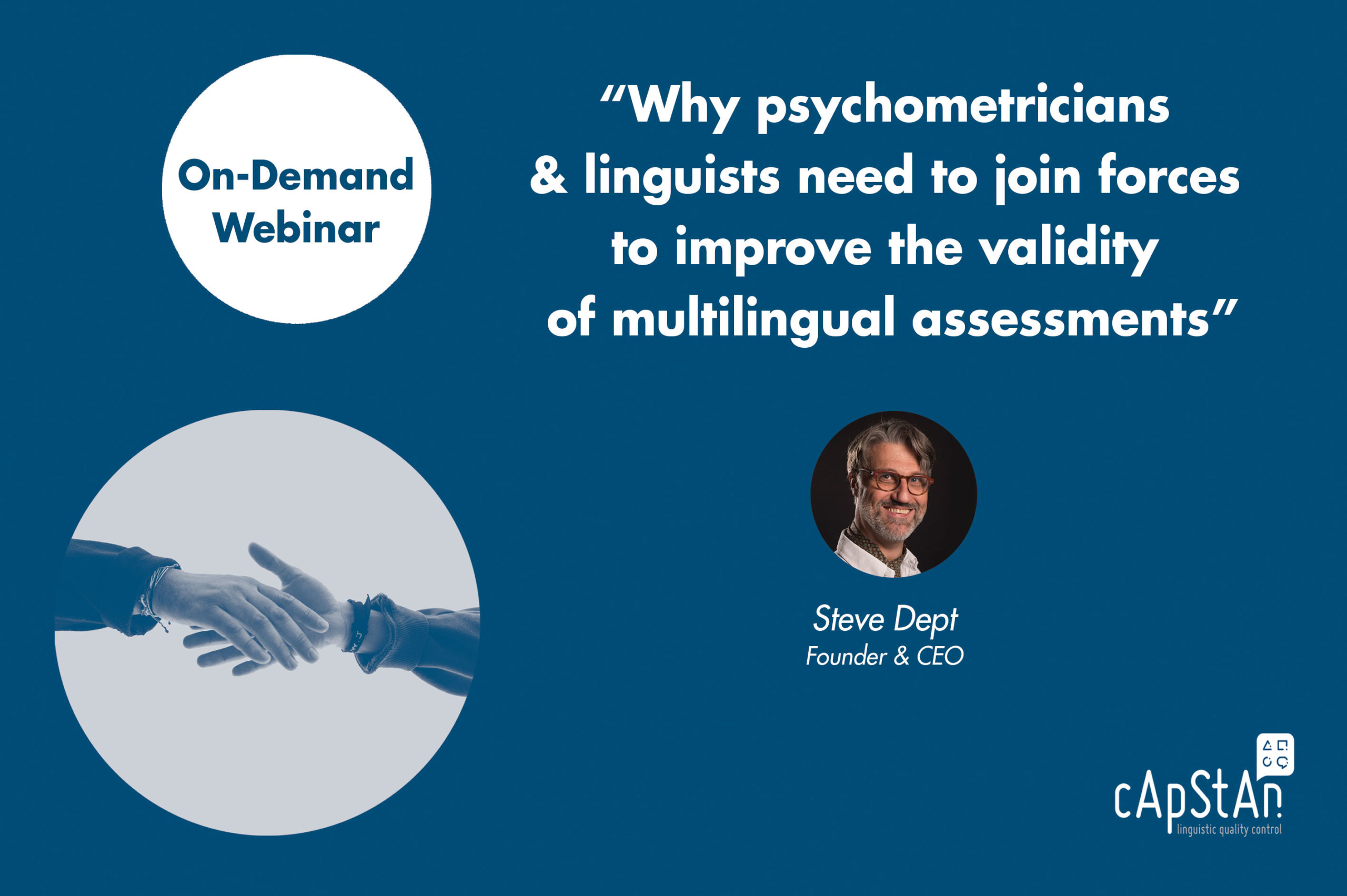 20.08.2020
On-Demand Webinar | Why psychometricians & linguists need to join forces to improve the validity of multilingual assessments
Why psychometricians & linguists need to join forces to improve the validity of multilingual assessments
Speakers – Steve Dept, Founder & CEO
Recorded Live on Aug 19, 2020 | Duration: 45 minutes
Carefully crafted assessment tools too often depend on subtle wording choices, which are expected to trigger certain reactions in respondents (or not).
This is part of the psychometrician's craft.
The psychometrician is not a linguist and cannot be expected to account for possible repercussions of lexical choices in other languages.
Similarly, it is a challenge for linguists to replicate or imitate the effect of wording, and one can hardly expect that translators—who usually aren't trained psychologists—identify (all) the patterns they need to focus on when adapting a test.
Watch this on-demand webinar presented by cApStAn's founder & CEO Steve Dept. He discusses successful collaborative approaches between test authors and linguists to improve the validity of multilingual assessments. There is a Q&A session at the end where Steve answers questions from the audience.
With our 20 years' experience in translation and validation of high-stakes assessments and surveys, we have amply demonstrated that collaborative approaches deliver better results in terms of fair, reliable and valid assessments in multiple languages. We hope that you will soon benefit from them, too.
Fill out the form to receive the webinar recording and presentation slides:
About Speaker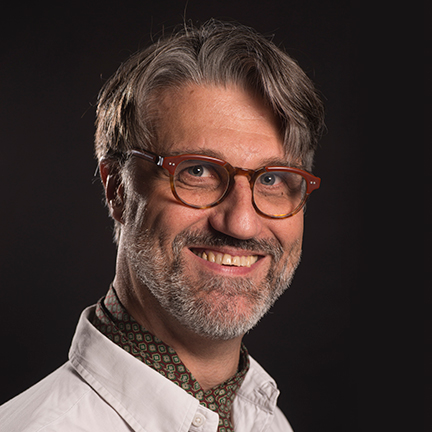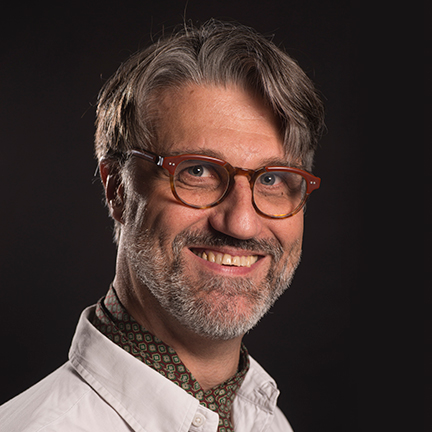 Steve Dept, Founder & CEO
Steve is one of cApStAn's founders. He received his education in English, Dutch, French and German but he is essentially an autodidact and a field practitioner. In 1998, Steve was sought out to organise the translation verification of PISA 2000 instruments and, since cApStAn's creation in 2000, Steve has supervised linguistic quality assurance in PISA and in over 35 international surveys and polls. His translatability assessment methodology is applied in small and large multilingual projects in both the private and the public sector. Steve is the driving force behind cApStAn's adaptive strategy.
Watch the video below to learn more about us: