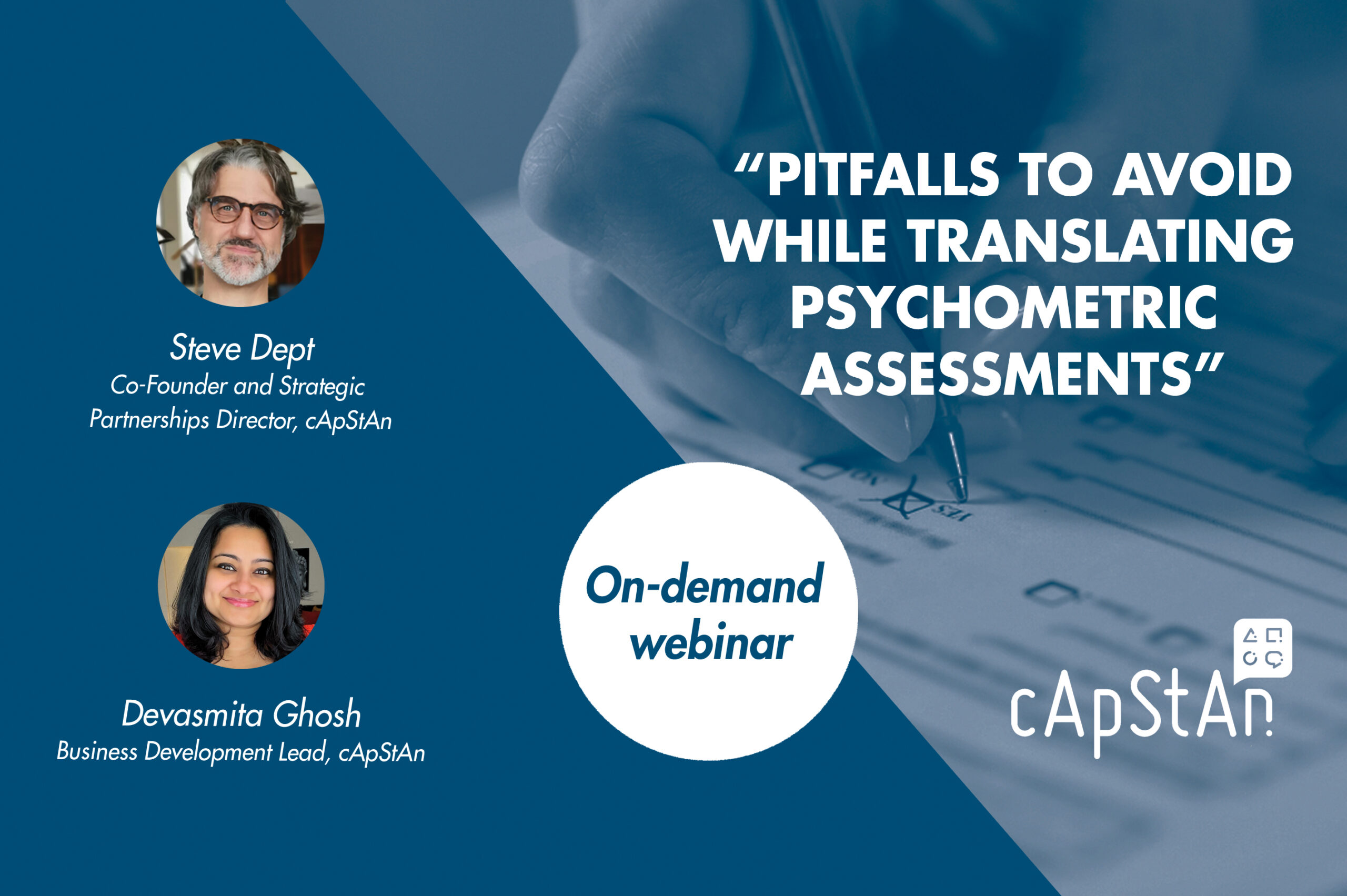 18.03.2022
On-Demand Webinar | Pitfalls to Avoid while Translating Psychometric Assessments
Psychometric assessments have become a crucial component of the recruitment and development process at scale. To hire the right candidate, one needs to ensure that the tests are fair, valid, reliable and defensible in all the languages that are available to the test takers. Different types of assessments present different challenges, and we shall show you how we address these here at cApStAn, focusing on equivalence across languages as well as appropriateness in the target culture.
Typical issues with translating Personality Questionnaires, Numerical Reasoning, Logical Reasoning and Situational Judgement Tests, and how to address them;
Recommended Linguistic QA procedures if you already have a translation partner you work with;
Recommended Linguistic QA procedures to follow with your new translation partner;
Watch the on-demand webinar by Steve Dept, Founder of cApStAn and Devasmita Ghosh, Business Development Lead at cApStAn "Pitfalls to Avoid while Translating Psychometric Assessments".
Fill out the form to receive the webinar recording and presentation slides:
About Speakers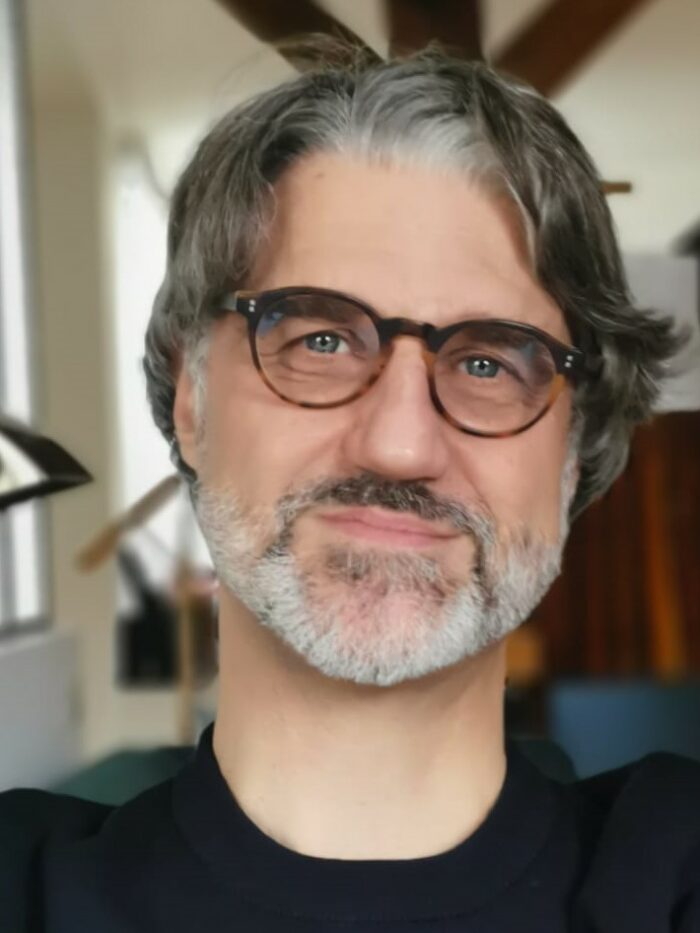 Steve Dept, Founding Partner
Steve is one of cApStAn's founders. He received his education in English, Dutch, French and German but he is essentially an autodidact and a field practitioner. In 1998, Steve was sought out to organise the translation verification of PISA 2000 instruments and, since cApStAn's creation in 2000, Steve has supervised linguistic quality assurance in PISA and in over 35 international surveys and polls. His translatability assessment methodology is applied in small and large multilingual projects in both the private and the public sector. Steve is the driving force behind cApStAn's adaptive strategy.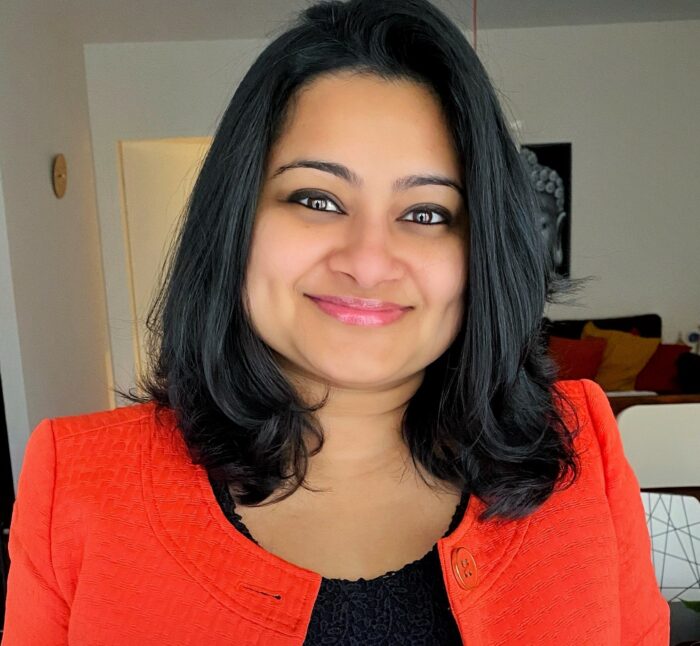 Devasmita Ghosh, Business Development Lead
Devasmita Ghosh joined cApStAn in 2017 and leads the new business development and marketing efforts in the organization. Devasmita has an MBA in Marketing and over 13 years' experience in customer success and growth across various industries.