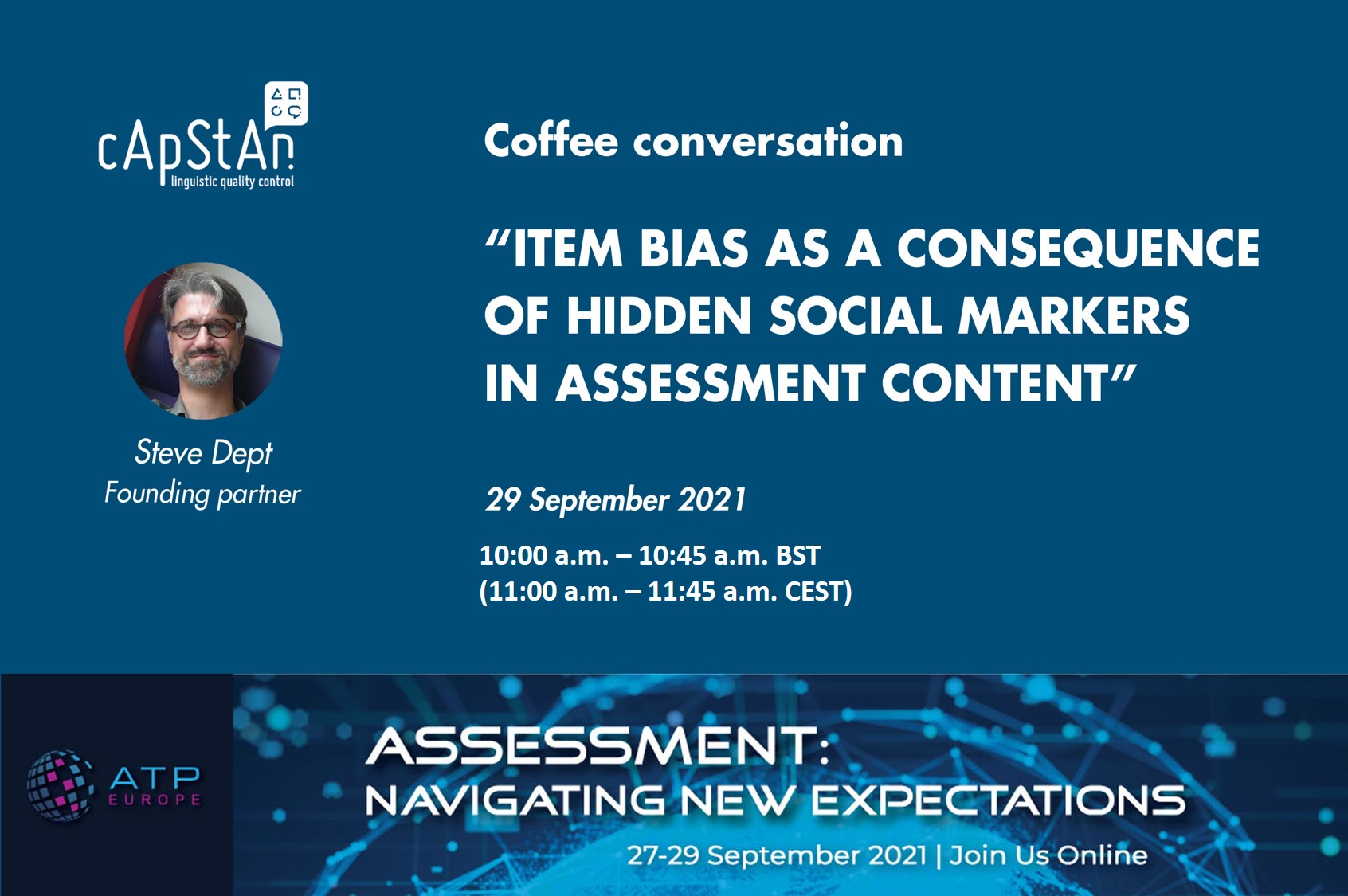 15.09.2021
Item bias as a consequence of hidden social markers in assessment content
If part of the assessment content is loaded with (hidden) social markers that tend to privilege candidates from certain types of socio-economical backgrounds, this may introduce construct-irrelevant variance and item bias. cApStAn founder Steve Dept's coffee conversation at E-ATP 2021 is conceived as an exchange on how to ensure that the content of an assessment is fair and culturally appropriate for the entire range of its target audience.
– How does one chart social markers in authentic context?
– Does register influence perception?
– What efforts do we deploy to keep the reading load in check?
– Can we map cultural reference points in test content?
– Do situational judgment tests contain more stereotypes than we think?
Steve will launch the discussion with one concrete example from the field and invite participants to probe for ways to solve the problem, or perhaps share their strategies to reduce item bias in examinations: this may include novel approaches to address diversity, equity and inclusion in testing, cultural suitability reviews, or sourcing multidisciplinary/multicultural subject matter experts.
Read more about the conference and register here
About cApStAn:
cApStAn is the world's most experienced agency in maximising cross-linguistic and cross-cultural comparability in assessment instruments. Since 2000, we have shaped, tested, streamlined and disseminated good practices for test localization. We run the gamut of language services, from consultancy in diversity, equity, inclusion and bias reduction (DEI-BR) to intelligent localisation and translation memory management.