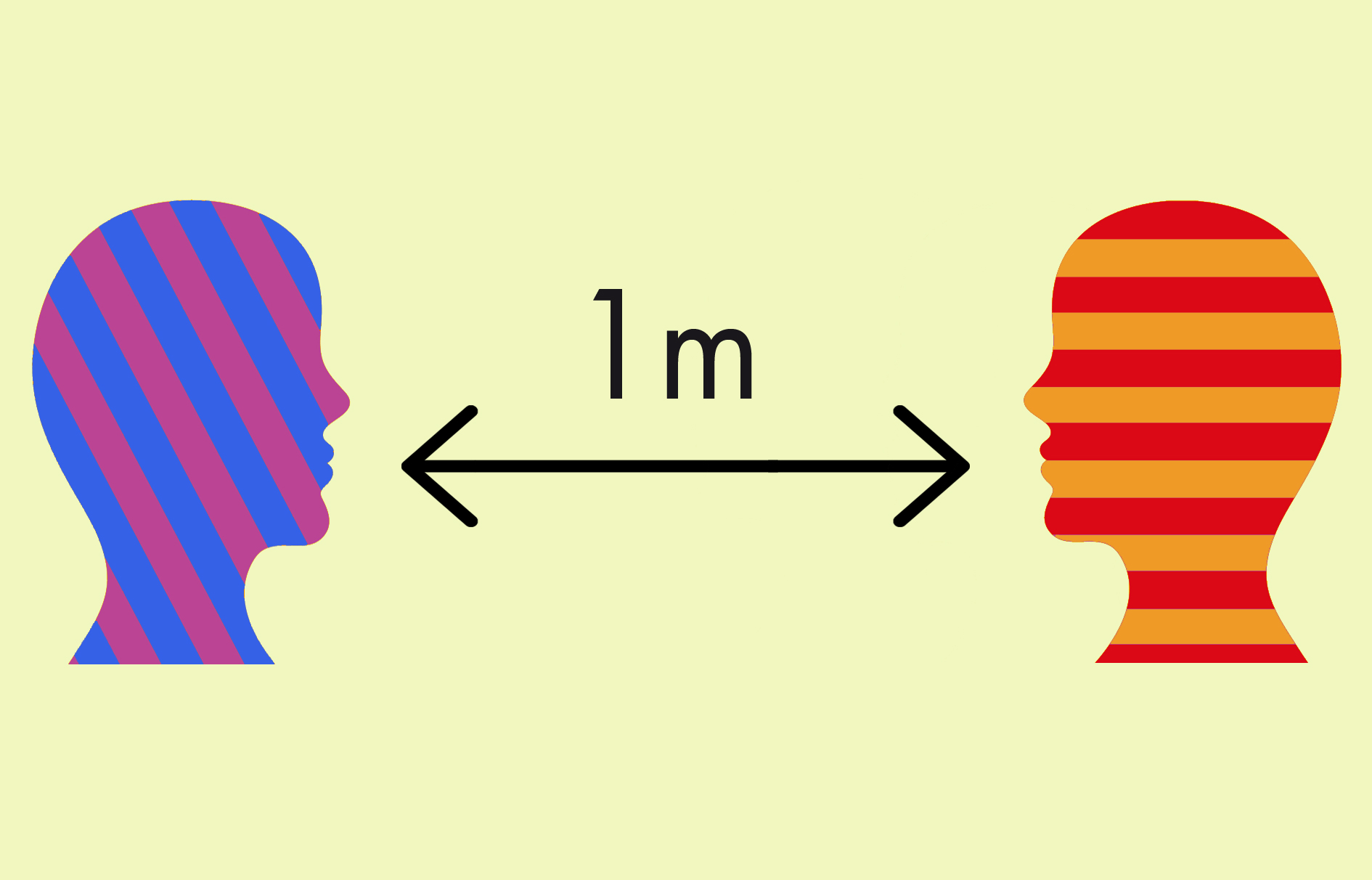 New terms related to the coronavirus pandemic are entering the lexicon and most are totally unfamiliar to people.
by Pisana Ferrari – cApStAn Ambassador to the Global Village
With the spread of the coronavirus new and unfamiliar words and phrases are entering common use. A search on Google Trends, a website that analyzes the popularity of top queries, reveals a huge spike in past weeks for web searches on terms such as, for example, "self-quarantine", "fatality rate", "social distancing", "fomites" and "pandemic" (see table below). Understanding relevant medical terms is important at all times but all the more so during a global health crisis, where compliance to containment measures is critical in order to protect individuals and the community at large. Governments have not systematically been sharing information about the coronavirus in languages other than the official language of the country and, as a result, is not just native speakers who are facing a language barrier, but regional and minority language communities risk missing out on potentially life-saving information. In the US, for example, around 300 different languages are spoken, and Hispanic activists have been very vocal about the lack of information in Spanish. A number of initiatives are being taken by national authorities, academics, NGOs and civil society worldwide to translate and adapt essential coronavirus information into languages other than the official language of their respective countries. Here are some examples:
In the US students and physicians at Harvard Medical School have translated Covid-19 information in 35+ languages, including Navajo, Oromo, spoken by an ethnic group in Ethiopia, and Swahili;
In Australia the Northern Land Council has released the first four of 18 videos in Territory Aboriginal languages;
In India Bollywood actor Kunal Kemmu has made rap in multiple languages including Gujarati, Hindi, Marathi, Punjabi, Bengali and Kashmiri;
In Italy a social cooperative in Bologna has launched a social media campaign in more than ten languages, to explain the coronavirus emergency to migrants and other foreigners living in the country;
– In Norway the city of Oslo has translated coronavirus information in English, Polish, Arabic, Urdu, Somali and Chinese and also developed videos in sign language
-At the international level the non profit Translators without borders is providing translation support in over 20 language pairs, focused predominantly on Asian languages, and identifying key conoronavirus terminology in order to develop a multilingual, plain-language glossary to support public information efforts. A commendable effort.
One particular new term related to the coronavirus pandemic has turned into a "battleground for generational warfare". Young people have started referring to the coronavirus as a "Boomer remover", referencing the fact that the virus affects mostly people over 60 ("boomers" are people born in the period 1946-1964). The hashtag #BoomerRemover started trending on Twitter only a few of days ago but has already appeared in 65.000+ tweets. Boomers have been under intense scrutiny and criticism from younger generations for some time. "OK boomer" is another phrase which has gone viral and is used to dismiss views of older people, including global warming minimization.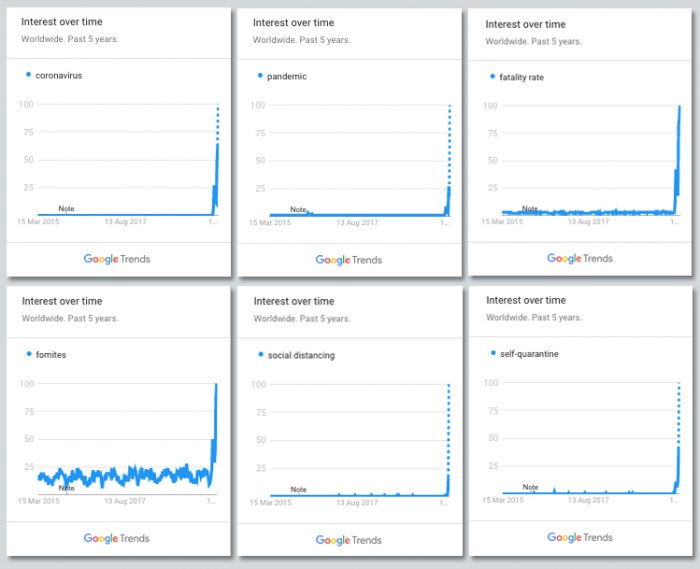 Footnotes
Glossaries
"From Pandemic to Social Distancing: A Coronavirus Glossary", Jenny Gross and Mariel Padilla, The New York Times, March 11
"From ancestral strain to zoonosis: a coronavirus glossary", Nicola Davis, The Guardian, March 11, 2020
"Pandemic, COVID-19 and all the coronavirus terms you need to know", Erin Ross, OPB News, March 10
Photo credit: Graphillus/Milan