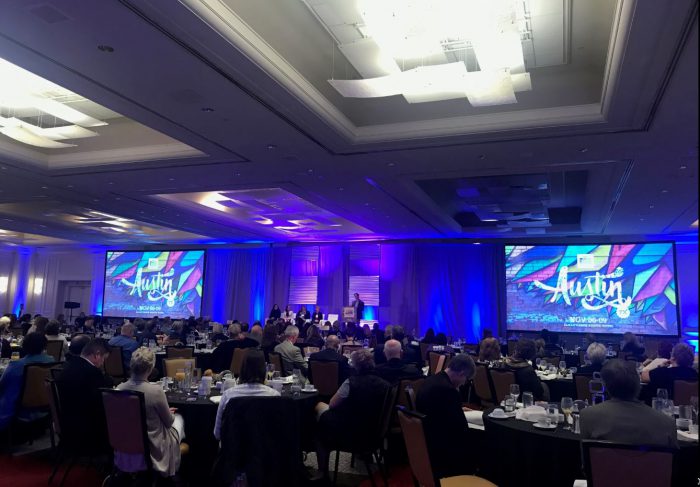 27.11.2018
cApStAn's experience at the ICE Exchange 2018, Austin
by Devasmita Ghosh, Enterprise Growth @cApStAn
We at cApStAn had the opportunity to attend the ICE Exchange '18, Institute of Credentialing Excellence's annual conference in Austin this November. With 750 attendees, it was a new record for the ICE and the perfect platform for us to meet and learn from the best and the brightest in the credentialing community.
The event began with a packed audience for the opening session by Dr. Megan Alrutz from the University of Texas, Austin, where she discussed approaches to creative thinking; effective communication with a diverse group of people; and adaptation to changes in the workplace. The presentation, combined with group activities, prompted the audience to share their own experiences, which led to lively discussions and brought out everyone's creative side.
The following sessions revolved around best practices in micro-credentialing, test security, developing new certification programs, taking programs to a global market, the role of soft skills in credentialing and everything that is deemed important in the business of certification. Kudos to all the speakers for keeping the presentations relevant, thought-provoking and interactive!
The keynote on the "science of leadership" by Dr. Tomas Chamorro-Premuzic from the Manpower Group and BrazenX had the audience glued to their seats as he spoke with panache on the common myths about the psychology of leadership and ways to improve the success of organizations and unlock human potential.
The event ended with an awards ceremony recognizing the contribution and skills of the talented credentialing professionals.
For two decades, cApStAn has been involved in translation and adaptation processes for International Large Scale Assessments as well as Education and Workplace skills assessments, and the ICE was the ideal conference to engage in conversations with the community about their international expansion plans, challenges they face on that front and likely solutions in this ever-changing market.
At the event we learned that according to the Business of Certification Benchmarks, 7% of programs are offering their exams in 6 languages and this percentage is very likely to grow. We look forward to future collaborations with more colleagues from the credentialing community to successfully localize their tests so as ensure reliability, validity and fairness in the new markets as well.
After a 3-day conference packed with rich content, great people and Austin-style live music, we are back in Brussels with good memories and plenty of ideas on test localization to focus on!