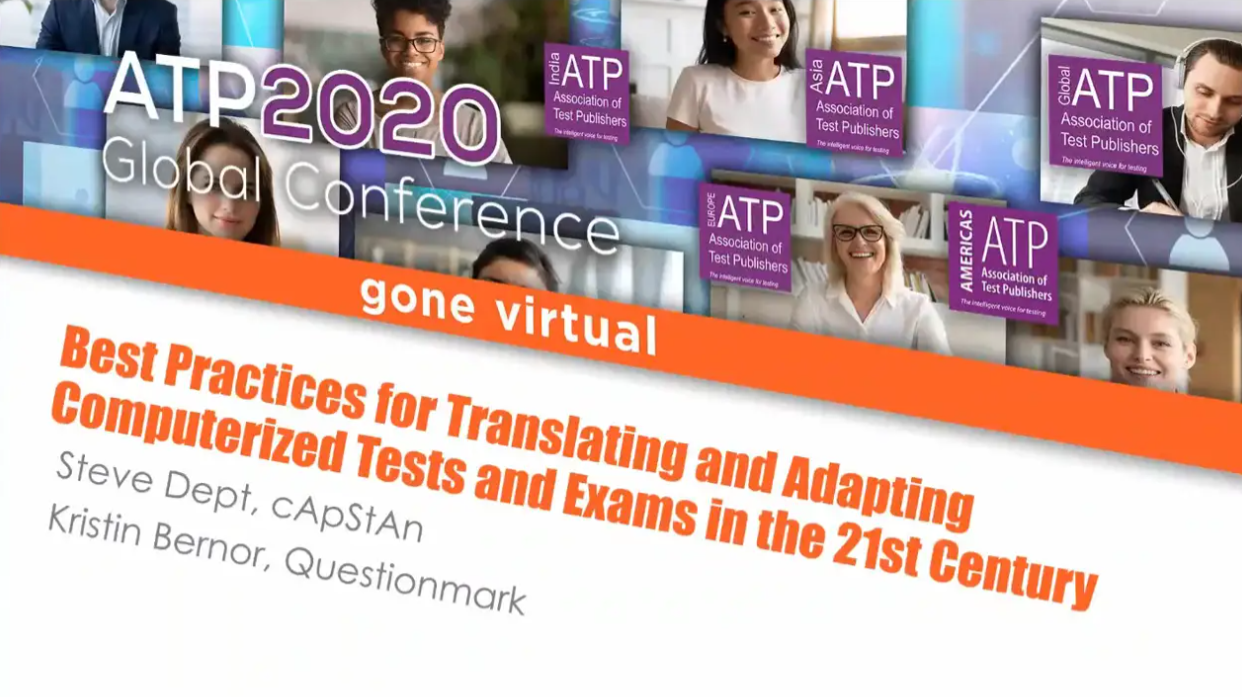 03.12.2020
Best Practices for Adapting and Translating Computerized Tests and Exams in the 21st Century
by Kristin Bernor, Questionmark and Steve Dept, cApStAn
It takes more than a good translation provider and a good platform to ensure that an assessment can reliably measure cognitive and non-cognitive skills across languages and cultures. Of course, most sophisticated testing environments support multiple languages, but they may fail to enable workflows that harness the power of mature translation technology.

In this session, which was presented at the ATP Global Conference in September 2020, the presenters Kristin Bernor (Questionmark) and Steve Dept (cApStAn) explore strategic and procedural issues to consider when undertaking an assessment localization project. Clear definitions of translation, adaptation, and linguistic quality assurance in a technology-rich environment are proposed.

An overview of the capabilities of state-of-the-art translation technology and a testing platform's approach to workflows and traceability give the audience insight into the choices that need to be made. Tips for anticipating common pitfalls are provided with illustrative examples. Watch the video below:
Best Practices for adapting and translating computerized test in the 21st Century 2mp4 from cApStAn LQC on Vimeo.