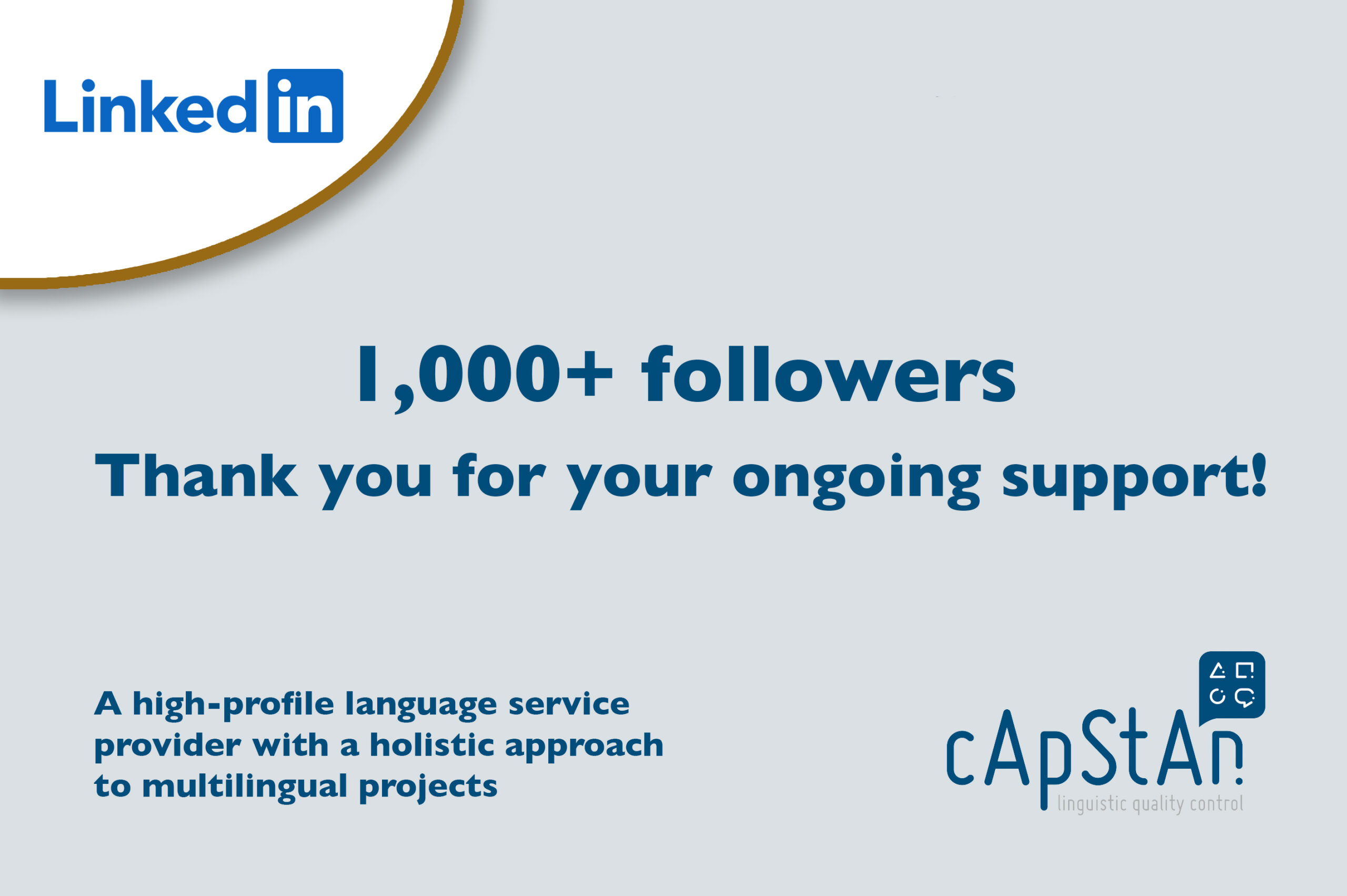 14.07.2022
Thank you to our 1,000+ LinkedIn followers!
We are delighted to announce that we have crossed the 1,000 follower mark on our LinkedIn account. An important milestone for a very niche language service provider operating in the highly specialised linguistic quality assurance field.
We thank our followers for their interest in what we do and for their support. It means a lot to us as we place great value on the sharing of knowledge and skills in the survey and assessment fields as a means to upgrade and promote best practices across the community, for the benefit of all.
Through our LinkedIn posts we share our 20+ year experience in maximising cross-linguistic and cross-cultural correspondence in surveys and assessments, so as to produce content that is fair, equitable, reliable, relatable, appropriate and respectful for all target populations.
Our focus is on minimizing bias and resolving potential translation issues, e.g. those related to diversity, inclusion and equity, in high-stakes data collection instruments. Our LinkedIn posts also showcase webinars, conferences and other events we are hosting or attending, as well as news and stories of interest from the world of languages. We will strive to continue to produce LinkedIn content that is topical and relevant to our followers.
Thank you all again warmly!