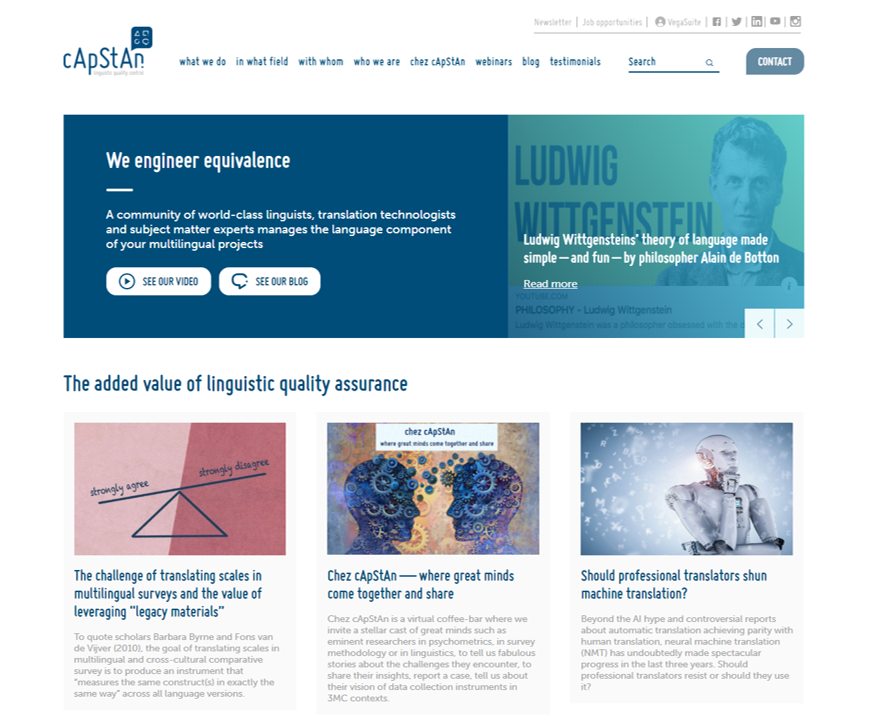 02.06.2020
Introducing our revamped website, new sections, features, and graphic layout
by Pisana Ferrari – cApStAn Ambassador to the Global Village
We are delighted to take the occasion of the 20 year anniversary of cApStAn LQC to present our revamped website, its new features and sections, graphic layout and content. We trust that our visitors will now find it easier to navigate through our website to find the information they are looking for. This recent rejuvenation effort was undertaken as part of a broader project to improve our online presence, including via social media and other channels. In our vision to engage virtually with our clients and business partners and to have a fully integrated communications system, our website, blog, and social media platforms (LinkedIn, Twitter, Facebook, Instagram and YouTube) are connected and interact with each other, and each of these elements contributes to conveying traffic to the other, for optimal and consistent brand visibility.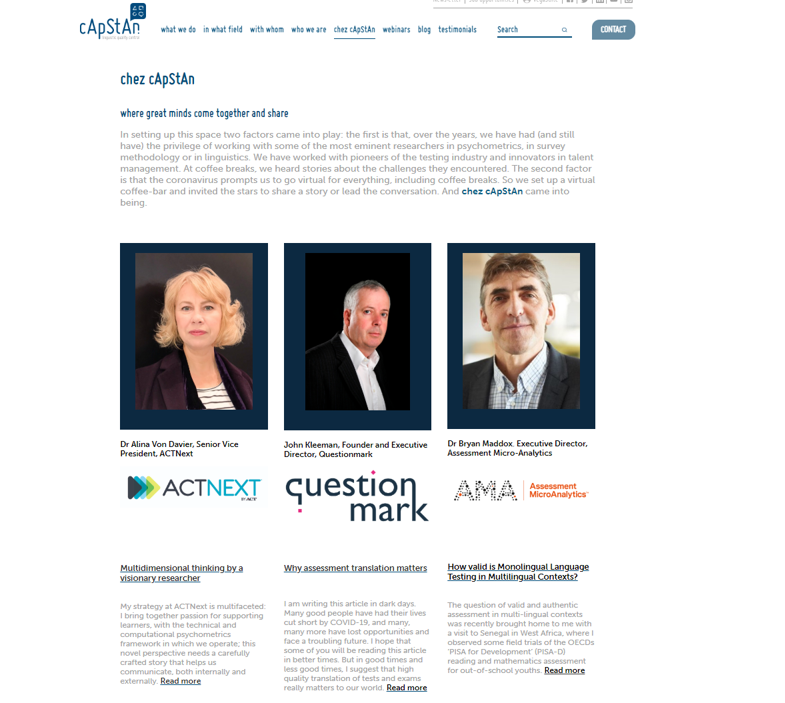 The homepage now includes a slide show with a selection of the latest articles published on the blog and a section right below it highlighting some information related to test and survey translations that you might find useful for your multilingual projects. These two sections are updated regularly.
The new "Chez cApStAn" rubric is a space where experts in the testing and surveys fields can share ideas and thoughts. Six eminent guest authors have already honoured us with their contributions.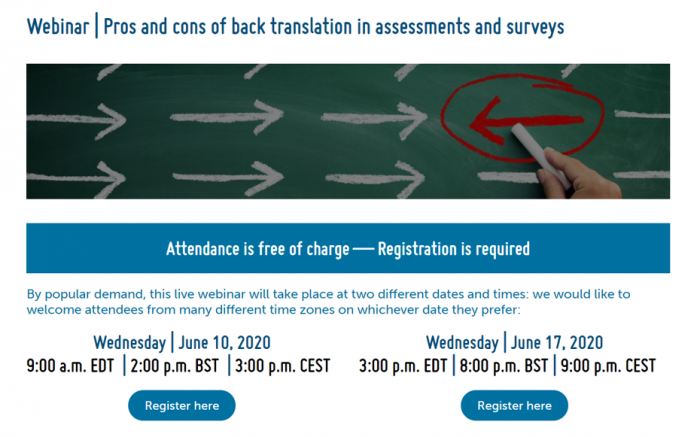 A new section for "Webinars" provides a landing page for this new cApStAn activity, and allows for easy registration. By the way, make sure to sign up for our live webinar on "Pros and cons of back translation in assessments and surveys" on June 10 or 17!
We have included fresh content in the sections about our services in the "What we do", "In what field" pages.
We have also published a number of new case studies in the "Guide", "Translate" and "Certify" sections.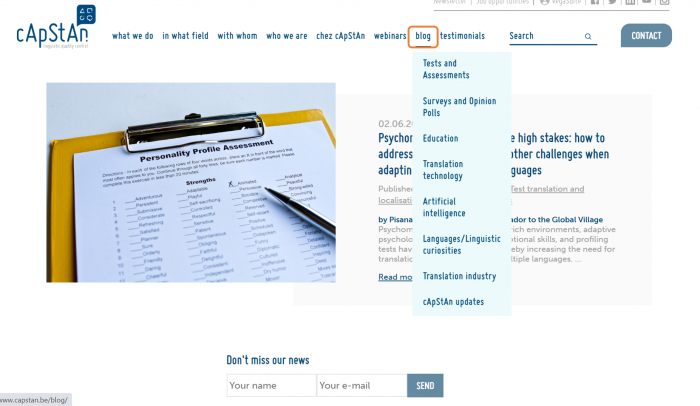 The categorization in the "Blog" section now allows users, via a drop down menu, to navigate through the different topics.
Look us up at www.capstan.be and let us know what you think!