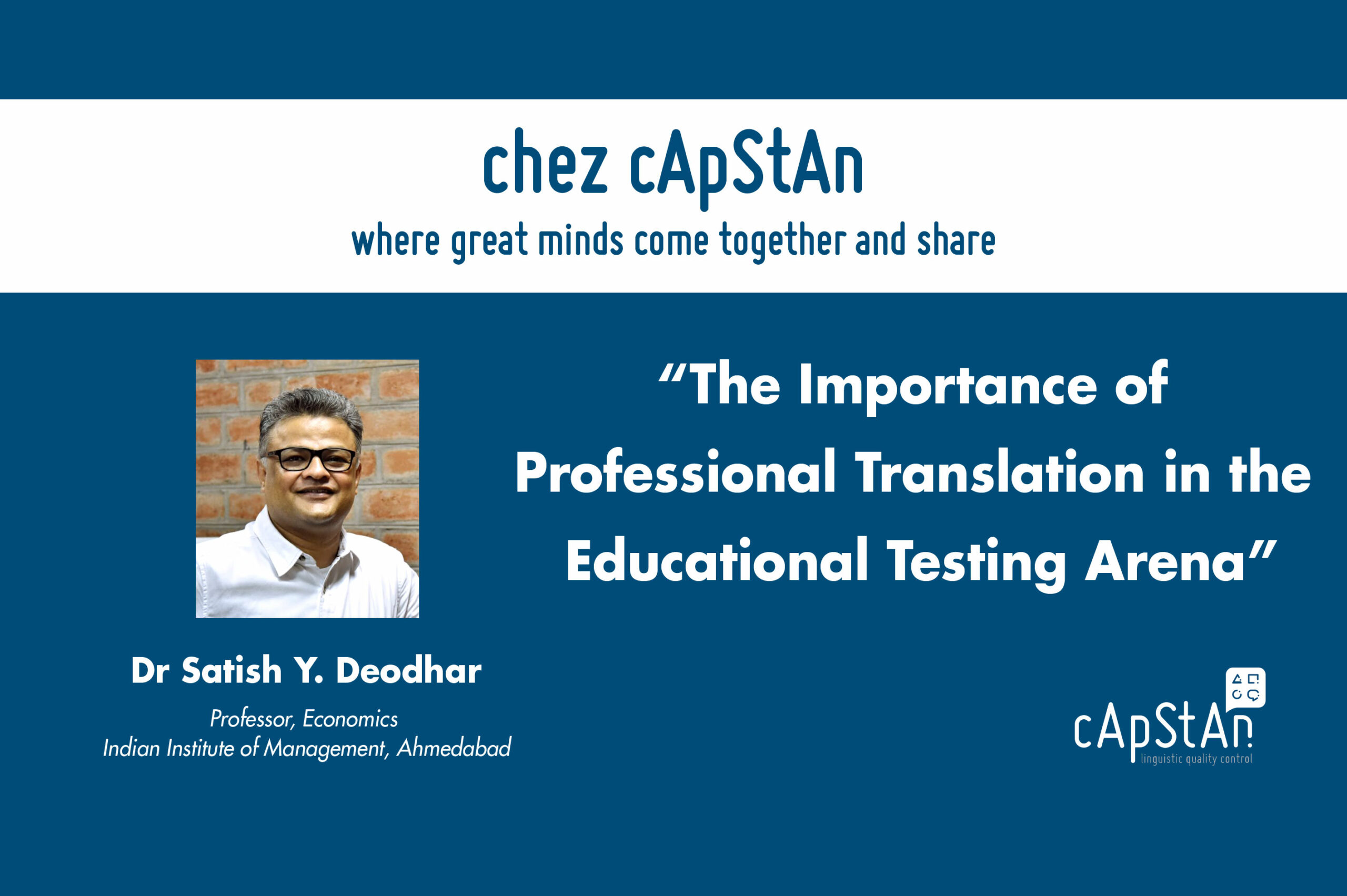 25.11.2021
The Importance of Professional Translation in the Educational Testing Arena
By Dr Satish Y. Deodhar, Professor, Economics – Indian Institute of Management, Ahmedabad
Advanced technology permitting, entire world's supply of food can be grown in a flower pot. The purport of this imagination is slowly coming true. With globalization, distances – physical, cultural, social, and technological are getting narrowed down and we are living in a global village. In fact, with rapid technological advances, the world is now becoming glocal – the global issues are going local, coming to one's doorstep.
Effects of this change, among many other professional fields, are reflected in the field of academic translations and educational testing services. The demand for text translations is going up, be it for books, social media, and blogs, or product descriptions, instructions and packaging. True to the phrase "lost in translation" one has to be extremely cautious about getting the right nuances of the terms to be translated, and, one must also keep the target audience in perspective. If the reader is a layperson, nuances of translation could be more colloquial and if the reader is of more academic stature, choice of words will have to be quite formal and professional.
The Role of Context in High-Stakes Content Translation
Of course, in serious academic translations, the context and original meanings of the text have to be clearly understood before translations are made. For example, if one is translating the phrase "fire sacrifices" in Vedic period, one must understand the nuance of the word "sacrifice" implied by the author. It would mean offerings made to the fire deity which would include items such as wood, butter, camphor, and grains. However, an ordinary meaning of the word "sacrifice" would get translated as fatal burning of a beast. This is particularly true of ancient manuscripts that are first translated into English and retranslated in other modern languages later. There would be many more such examples related to translations between two modern languages. Therefore, taking assistance of professional translation services is critical.
And, it is not just about translations alone. One also has to keep in mind intonations of the same language spoken in different parts of the world. Increasingly, admission and educational testing services are being computerized in the developing world. Computer based tests (CBTs) are being offered to hundreds of thousands of test applicants for the very first time. Hence, the service providers have to put in place an English language 1-800 helpline desks to assist the applicants. Firms may develop automated voice response system that answers most of the queries of the applicants. And just when one is about to pat oneself on the back for creating a comprehensive logical auto-response system, one may learn that the applicants do not appreciate or understand the software generated auto-responses voiced in a generic American accent! To provide applicant delight, one may want to incorporate voice that translates into a neutral intonation of English language suitable for the specific region or the country.
Trust the importance of taking assistance of a professional translation and educational testing service is not lost on the reader.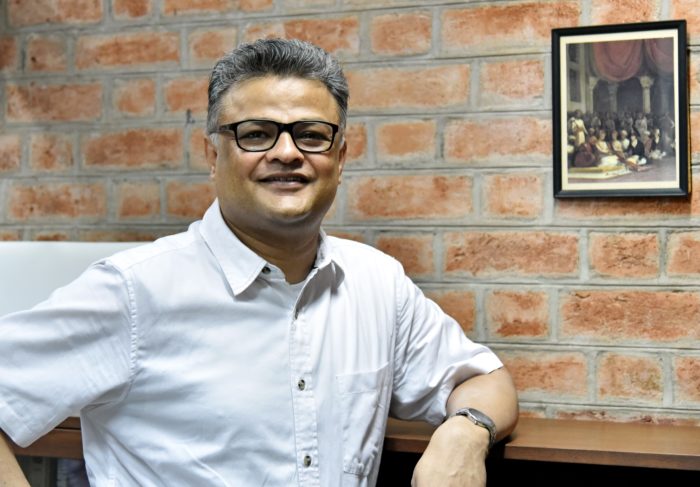 About Dr Satish Deodhar
Prof. Satish Deodhar teaches Economics at the Indian Institute of Management Ahmedabad (IIMA). He has received outstanding dissertation award from Food Distribution Research Society, USA; Distinguished Young Researcher Award from IIMA; and the Best Professor in Economics Award from Business School Affaire. He has published academic papers in many national and international journals. He was the pioneer Convener of the computerized common admission test (CAT) conducted by IIMs for admissions to the management schools. Prof. Deodhar has written quite a few books including Day to Day Economics which has become a best-seller in non-fiction category. His recent book Economic Sutra has been translated into Marathi, the official language of the state of Maharashtra, India.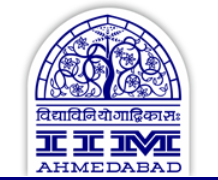 Established in 1961, Indian Institute of Management Ahmedabad (IIM Ahmedabad or IIM-A) is India's top business school located in Ahmedabad, Gujarat, India. The school has been accorded the status of an Institute of National Importance by Ministry of Human Resources, Government of India in 2017.
IIMA has been consistently ranked as the premier management school in the country by several national agencies. IIMA programmes are also ranked highly in several international rankings. In 2008, IIMA became the first management school in the country to be awarded EQUIS (European Quality Improvement System) accreditation by the EFMD (European Foundation for Management Development).