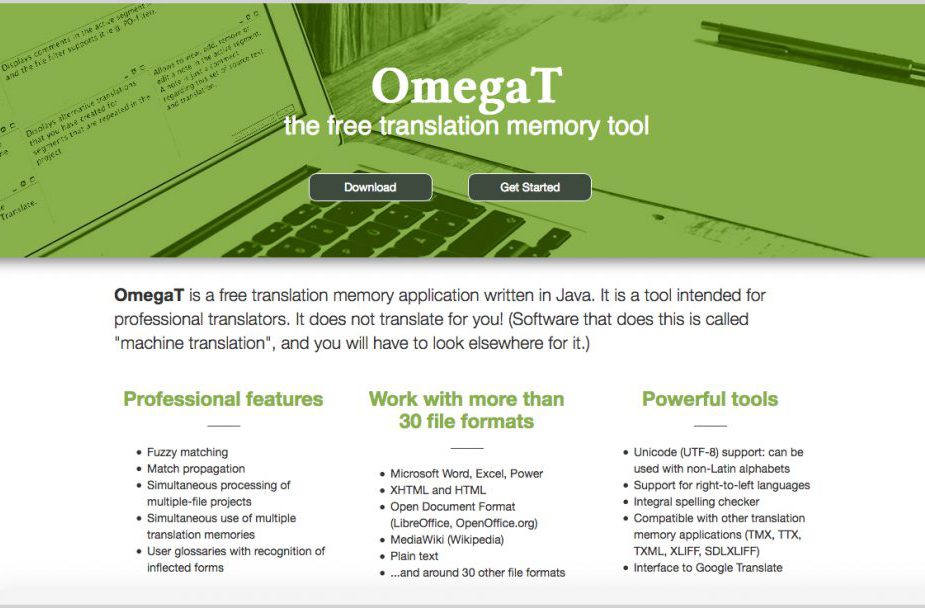 23.11.2018
Join cApStAn in supporting OmegaT on "Giving Tuesday", November 27
by Manuel Souto Pico – Linguist, Lead Translation Technologist @ cApStAn
OmegaT is a flexible free-software open-source CAT tool intended for professional translators who carry out standard language tasks as well as advanced linguists and translation technologists dealing with more unique language engineering tasks.
There are a number of things that set it apart from other CAT tools existing in the market.
Firstly, it is not a product developed and sold by a company with a view to make a profit, but it is developed by a community of programmers and translators, who work as volunteers but are also open to negotiating paid sponsorships from users who ask for specific features. And as a consequence, it's available for free for any user or organization who perhaps couldn't afford to pay expensive licenses for a commercial tool or that simply prefer a different software and business model. It is also commonly used by free-software activists (such as volunteers in the LibreOffice and Mozilla communities) to localize applications, so it's very good news that they can use professional translation functions such as terminology, auto-complete or MT which weren't available in other more basic translation editors in the past.
In the second place, OmegaT is developed in Java and it is therefore multiplatform, so unlike most CAT tools (which are developed for Windows) does not force you to use any particular operating system (yes, many translators out there use Linux or Mac).
Last but not least, there is an active community composed of enthusiastic users and developers who are willing to help both the novice and the expert and react quickly to clear doubts, solve problems and fix bugs.
OmegaT has proved flexible enough to accommodate the sui generis nature of some of cApStAn's projects, where for technical and contractual reasons other CAT tools do not reach. Moreover, the possibility to use glossaries, translation memories, QA checks and other important functions that OmegaT offers has allowed us to introduce and foster translation best practices in those projects, leading to better quality in the final translation and better working conditions for our linguists.
As a side effect, cApStAn contributes to the development of OmegaT, by putting it to the test in new contexts, flagging issues, sponsoring feature requests and making occasional donations.
#GivingTuesday is a global "day of giving" driven by social media, celebrated annually on the Tuesday following Thanksgiving. Join cApStAn on the 27th of November in supporting this commendable initiative. We are symbolically donating a sum that matches an individual license for a commercial tool.
Read more about OmegaT at: http://omegat.org/
For donations to OmegaT see:  https://www.paypal.com/donate/?token=KvQQsql5_motkaYMBR9B72-LdKisrS-yLXiuDVNmGAqDXXb-K7o6A7p2WoZxfdHrI6KAtG&country.x=FR&locale.x=
Read more about Giving Tuesday at: https://www.givingtuesday.org/