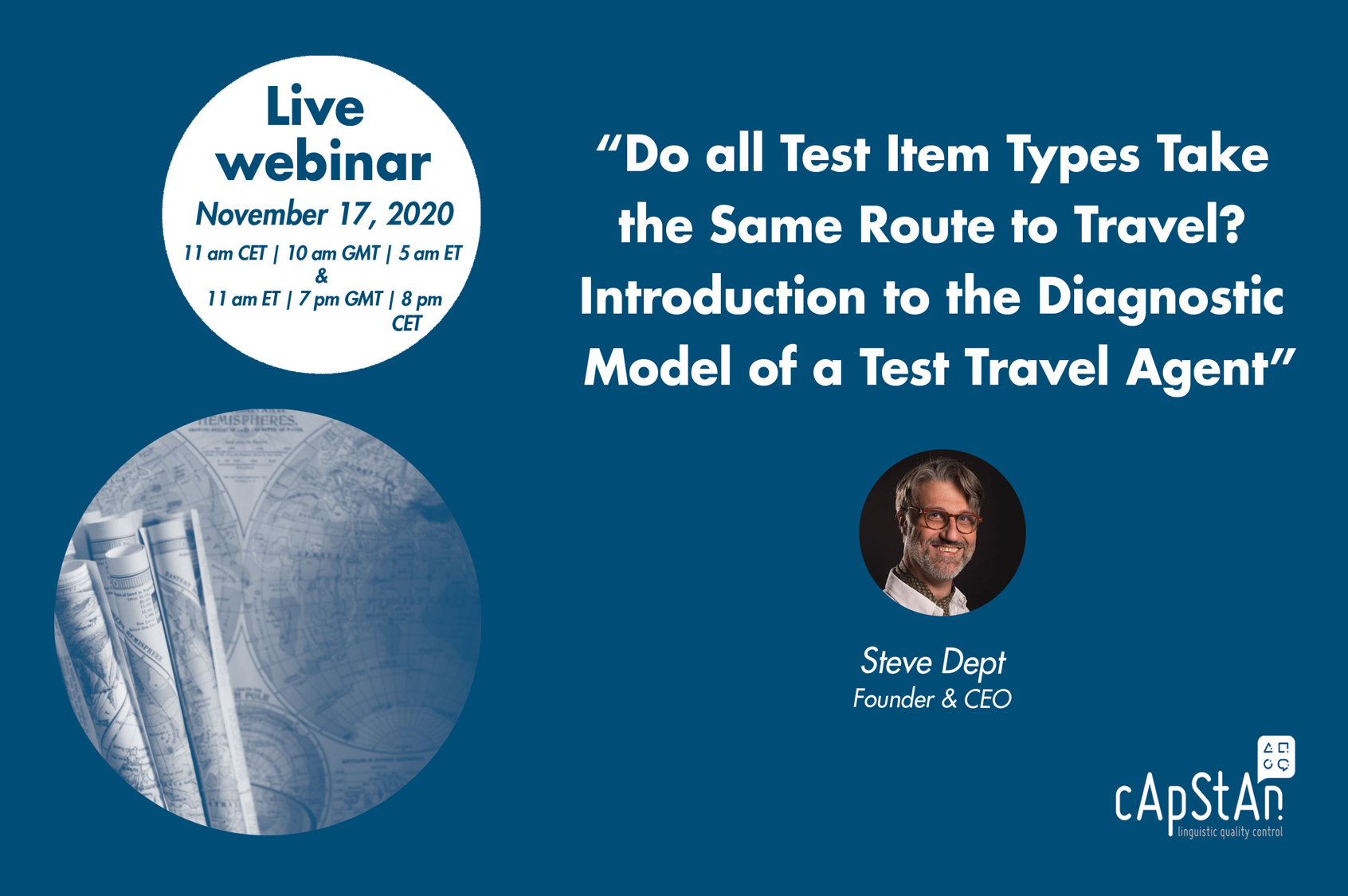 20.07.2022
On-Demand Webinar | Do all Test Item Types Take the Same Route to Travel? Introduction to the Diagnostic Model of a Test Travel Agent
Do all Test Item Types Take the Same Route to Travel? Introduction to the Diagnostic Model of a Test Travel Agent
Generally speaking, unless the aim is to test foreign language proficiency, a test should be administered in the test takers' native language: this allows them to express their ability. Exceptions? Sure. When a language doesn't have the lexical coverage in the domain that is being assessed. When a construct is not equally relevant in two different regions. When working knowledge of the language of assessment is a one of the competencies being measured.
If a given item type does not lend itself to translation, should you replace it with a different item type? In the master version or in the adapted version?
Now that we know a lot more about the causes of differential item functioning (DIF), to what extent can we determine whether a test is translatable?
Watch our CEO Steve Dept on this on-demand webinar where he explains how content profiling leads to efficiency gains: different types of test content call for the need for different translation models.
Fill out the form to receive the webinar recording and presentation slides:
About Speaker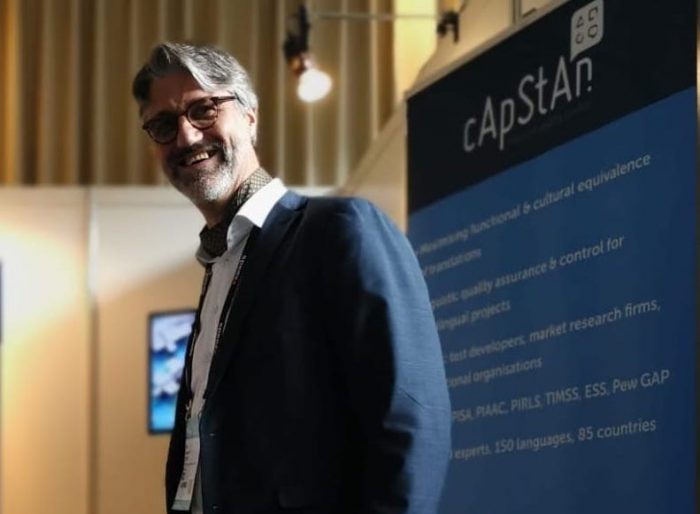 Steve Dept, Founder & CEO
Steve is one of cApStAn's founders. He received his education in English, Dutch, French and German but he is essentially an autodidact and a field practitioner. In 1998, Steve was sought out to organise the translation verification of PISA 2000 instruments and, since cApStAn's creation in 2000, Steve has supervised linguistic quality assurance in PISA and in over 35 international surveys and polls. His translatability assessment methodology is applied in small and large multilingual projects in both the private and the public sector. Steve is the driving force behind cApStAn's adaptive strategy.