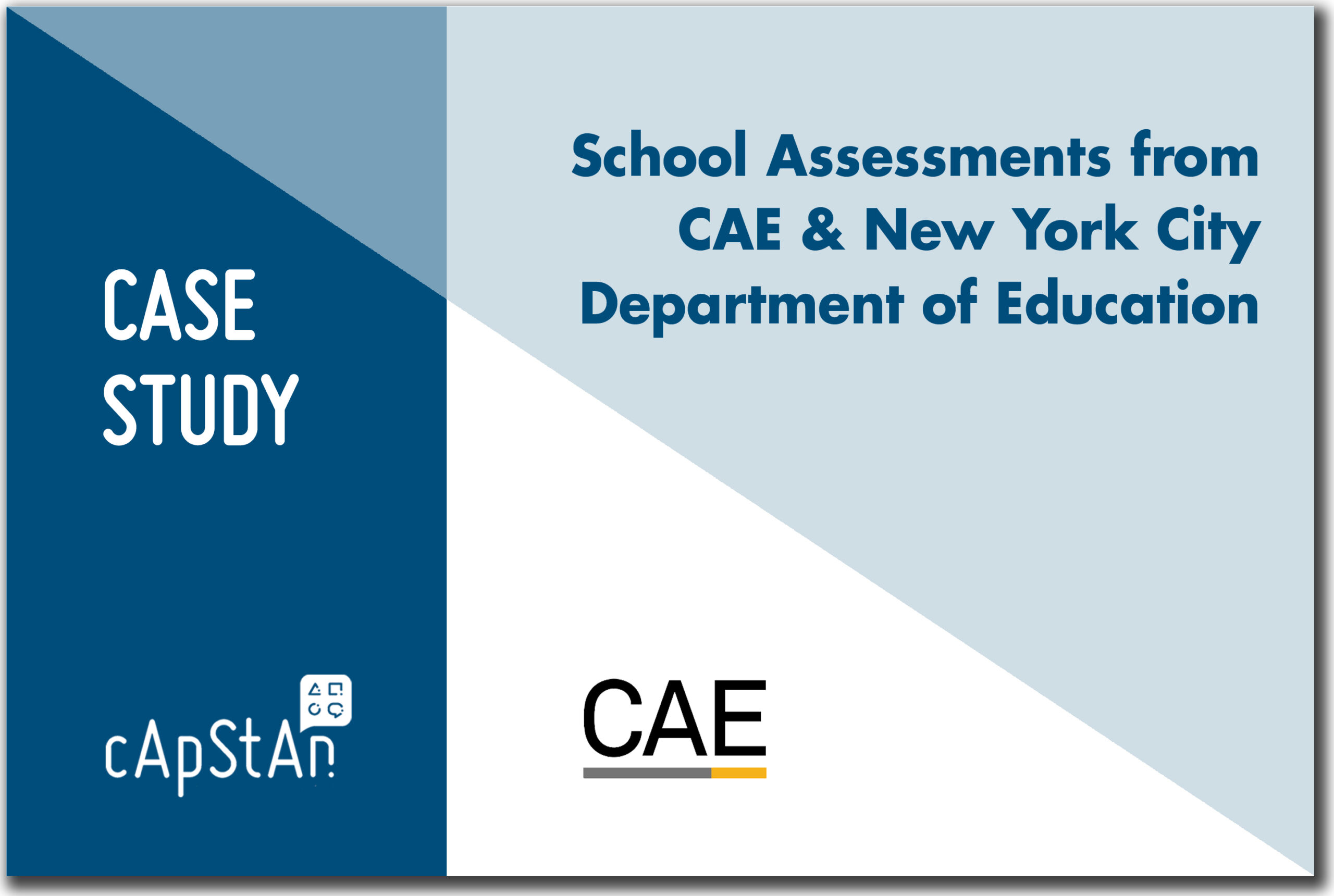 09.12.2022
School Assessments from CAE & New York City Department of Education
About the assessments
The New York City Department of Education (NYC DoE) assesses school students in nine languages, in addition to English. Their Performance Tasks are administered twice a year, at the beginning and at the end of the school year, in the domains of Social Studies (grades 6‑12), Science (grades 6‑12), Mathematics (grades 6‑12), Visual Art (grades 4, 8, and HS), and Physical Education (grades 7, 9, and 11).
Project Scope
cApStAn has collaborated with the Council for Aid to Education (CAE) and provided translations to the NYC DoE since the 2017-18 school year. For this project, we:
Check the English source for potential translatability problems

Produce translation and adaptation notes

Produce 9 language versions

Verify edits made by the client's expert reviewers

Perform visual checks of the print‑ready documents for each language version
Challenges
The main challenges of this project are the variety of languages involved, the complexity of the material—in particular the primary sources used in the Social Studies performance tasks—and a tight timeline for each phase of the workflow, which has required us to hire up to six linguists per language in some cases.
Project execution process

Outcome achieved
Out of about 1,135,000 students enrolled in the New York City school system, 13.5% are identified as English Language Learners (ELLs). Some of these ELL students are offered the opportunity to take the assessment tasks in their own home language.
The client has been pleased with the quality of our translations, which they can evaluate through the feedback that schools send when they receive the test materials or upon its administration. Schools have higher stakes than individual students in these assessments, therefore they are typically very keen to point out issues that could compromise the overall school performance. The New York City Department of Education was also pleased with our timeliness and flexibility to accommodate complex schedules involving several parties and the project's inevitable time constraints.
Finally, the client as well as the test-item developers have come to value the feedback on the English source that we provide at the translation preparation stage. This additional quality check to the English source allows us to detect residual critical issues, which if not corrected could cause entire sections to be unusable or have a negative cascade effect on all language versions.
Want to try this out on your materials?
Select some sample items or sample questions, and request a free pilot at hermes@capstan.be or contact us via the form below for more details.