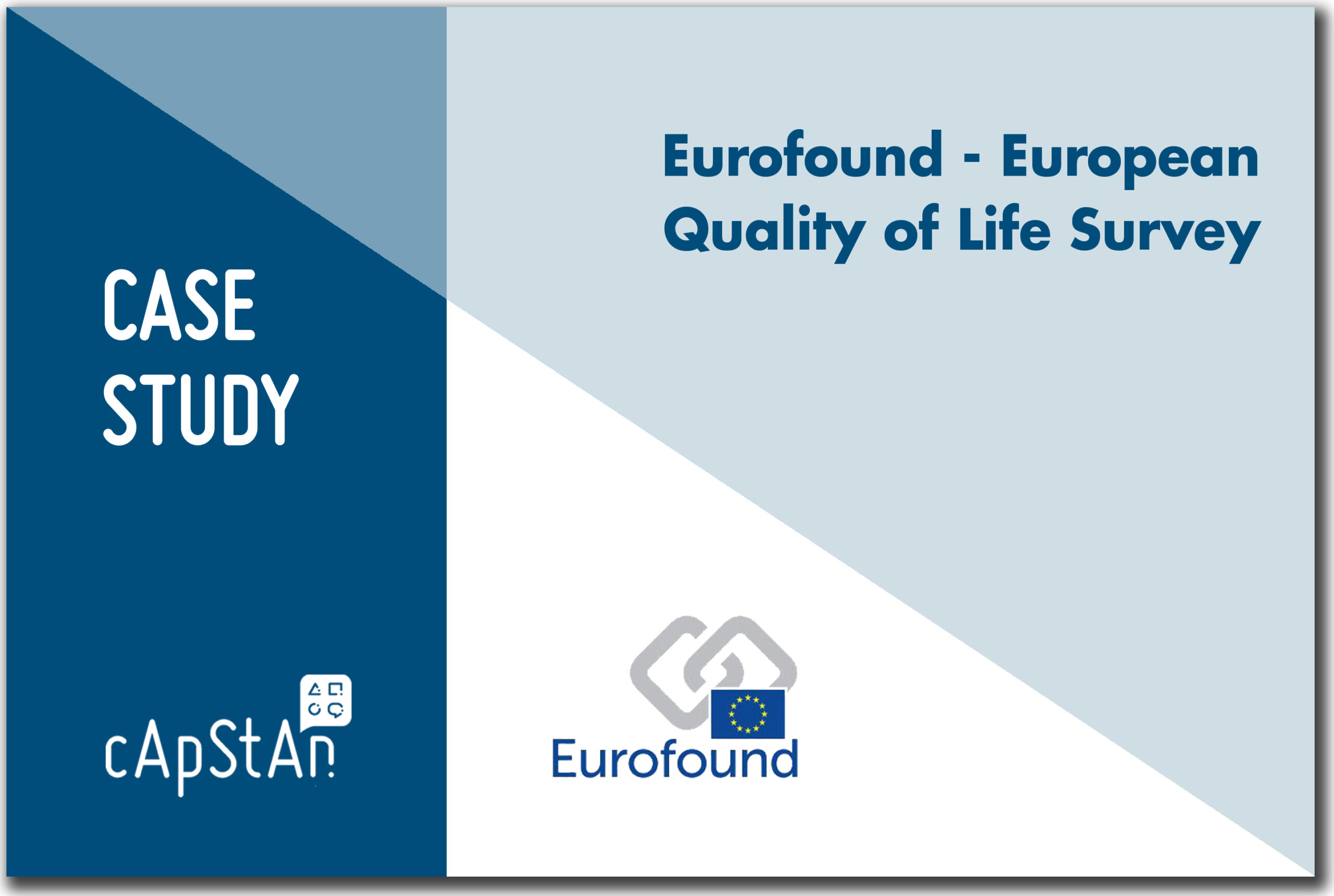 23.11.2022
Eurofound – European Quality of Life Survey
Objective
For the fourth European Quality of Life Survey (EQLS), Eurofound and cApStAn set up a translatability assessment of new items in the EQLS master questionnaire just before the translation process was due to begin; cApStAn was also asked to identify existing items that might pose translation problems, and to draft item-by-item translation and adaptation notes.
The objective was to identify all potential pitfalls translators were likely to face, to propose translation notes and, if needed, to suggest alternative wording that would circumvent the issue without loss of meaning.
Methodology
A team of 6 linguists representing 3 language groups (Dutch and Swedish for Germanic; French and Italian for Romance; Czech and Polish for Slavonic) went through the exercise of producing dummy translations of the draft Master Questionnaire of the European Quality of Life Survey . Each time the linguists encountered a translation difficulty, they mapped it to one of cApStAn's translatability categories and described the issue (in English). This feedback was then analysed and collated by an in-house team of senior linguists led by Elica Krajčeva, who directed a special effort at generalizable and recurring issues.
Results
The resulting consolidated translatability report highlighted a number of ambiguous formulations; some potential cultural issues; a larger number of known issues with known workarounds; unnecessarily complex wording or syntax; and unintentional inconsistencies. A webinar was organised to scrutinise the report with both Eurofound and the contractor in charge of implementing the survey. The translation and adaptation notes became part of the augmented final source questionnaire sent to the translators.
Want to try this out on your materials?
Select some sample items or sample questions, and request a free pilot at hermes@capstan.be or contact us via the form below for more details.