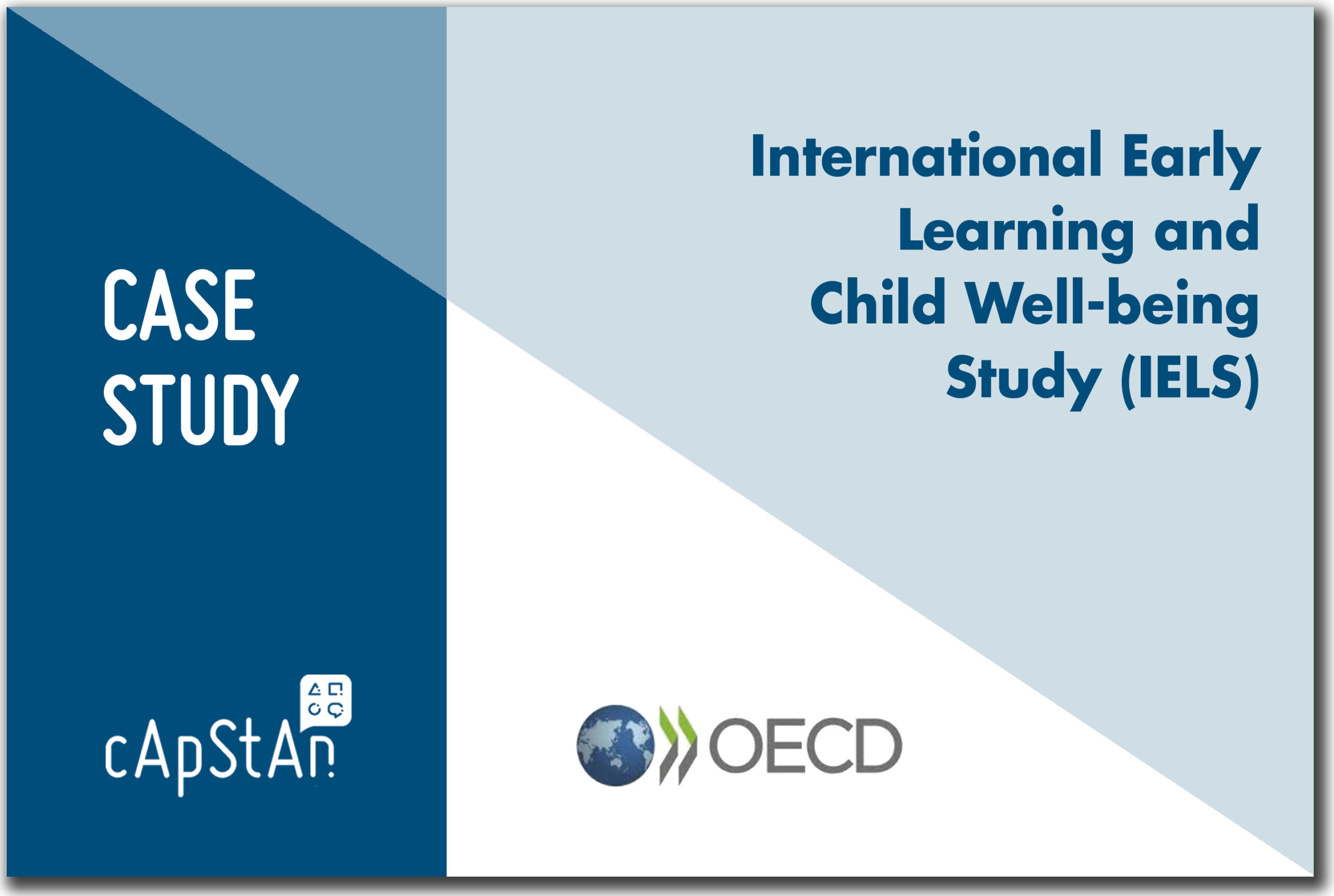 09.11.2022
International Early Learning and Child Well-being Study (IELS)
About the Study
International Early Learning and Child Well-being Study (IELS) is an OECD international survey that assesses emergent cognitive skills; social and emotional skills; and skills that draw from both cognitive and non-cognitive capacities, such as self-regulation, in children at age 5. The Field Trial was administered in 3 countries (see IELS Field Trial report here). The focus is on identifying key factors that drive or hinder the development of early learning. In this tablet-delivered assessment, recorded voice-overs of two animated child characters use interactive stories and games to guide the children through the questions. The study is complemented with background questionnaires to collect information from the parents and the teachers about the environment of the tested children.
Project Scope
cApStAn is a member of the IELS consortium. We conducted a translatability assessment and verified the adapted script and audio recordings. The scope of cApStAn's mission covered a broad range of linguistic quality assurance measures.
Challenges
It is a challenge to work with assessment instruments that contain mostly graphic material and audio material targeted at small children: respondents rely exclusively on visuals and audio to understand the test. In addition to the verification aspects typical of written production, other factors come into play. In this study, it was important to check that:
the audio matched the agreed script (i.e. no deviation was made during the recording session);

the voice-over actors spoke without accent, and matched the gender and age of the characters in the script (male/female and young/old characters);

the text was recorded in a way that did not "give away" the answer by stressing a word (voices needed to be as neutral as possible in order to avoid influencing the respondent's answer);

gender issues were correctly addressed:  in languages that are gender-dependent (i.e. that present variations for males/females), all text which is addressed directly to the respondents had to be recorded for both male and female respondents.
Project execution process

Outcome achieved
cApStAn designed guidelines and checks to select and train linguists with the appropriate skills to spot the slight differences in intonation, pronunciation and inflection in the audio rendering. The Field Trial was a success, and the OECD was impressed with the methods implemented by cApStAn for this project.
Want to try this out on your materials?
Select some sample items or sample questions, and request a free pilot at hermes@capstan.be or contact us via the form below for more details.