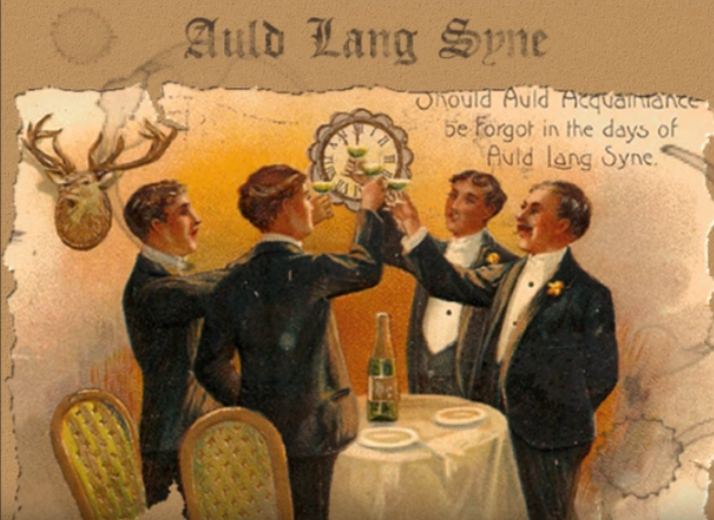 07.12.2019
cApStAn's motley patchwork of traditions and rituals associated with the holiday season
Beyond the Occidental cliché of cold and snow, fireplaces and cosy indoor gatherings, Christmas and New Year celebrations come in many flavours. This year's collection of cApStAn's seasonal stories features sand-skiing in South Africa and picnicking on the beach in Australia, lighting bonfires and looking out for elves and fairies in Iceland, sprinkling lime on thresholds in Malta, and singing "Auld Lang Syne" at midnight, even if you have no Scottish connections and you don't know the words, in the UK.
Is-Sena t-tajba lil kulħadd! (Happy New Year to all – in Maltese)!
Iceland – Jóhann
On 27 December we are allowed to start buying fireworks for the New Year's Eve. For many decades selling fireworks was, and to a degree still is, the main fundraiser for the rescue teams in Iceland, allowing them to operate all year without much financial support from the authorities. And all rescue team members in Iceland are volunteers.
And now back to New Year's Eve. At 18:00 a mass is broadcast on radio, everybody should be in his/her best clothes (but this is not as rigorous requirement as on Christmas Eve) and around that time the family sits down to a feast. In my family we prefer lamb, either roasted loin or leg, or even lightly smoked boneless meat called "London Lamb". With the lamb we eat potatoes, sugar-coated and roasted in a pan, brown sauce made from the stock, rhubarb jam, and canned green beans and carrots. The beverage is a mixture of slightly alcoholic (2.25%) malt-ale, made from malt, sugar and liquorice, and orange flavoured soft drink (malt og appelsín).
There is a tradition of having bonfires on New Year's Eve, as well as on 6 January, the 13th Day of Christmas (þrettándinn). All over the country people have been collecting timber for some time to build the bonfires, which are then set on fire sometime during the evening, mostly between 18:00 and 21:00. And you may expect all kinds of creatures to appear at the bonfire, álfar (fairies, elves), huldufólk, (the hidden people), trolls and jólasveinar (yule-lads); all of them being on the move around the New Year. These are also the only two days the general public is allowed to shoot their fireworks.
Looking back, I realise how big a part the national television plays on New Year's Eve. At 20:00 the Prime Minister makes a speech, which is echoed by a speech made by the President at 13:00 on New Year's Day, and after that we watch domestic and international news annals. Then, at 22:30 begins what everybody has been waiting for, Áramótaskaupið (The New Year's Spoof). A group of comedians and screenwriters are hired every year to write an hour's worth of sketches, poking fun at people, events and generally our collective Icelandic soul.
After the Áramótaskaup has finished, the bigger part of the population goes out into the cold, very cold, or extremely cold winter night to shoot their fireworks. This is called "firing the old year away" to make room for the new year. This "bombardment" reaches its climax at midnight and then slowly fades out over the next hour or two.
Those who stay inside in the warmth of candle lights keep watching the television, listening to the manager of the Icelandic Broadcasting Corporation giving his annual speech (now abolished), and some traditional music; until midnight when the year appears on the screen and slowly fades into oblivion and the new year approaches and fills the screen. And the first thing to be broadcast in the new year is the "Champagner Galopp 1845", a short Finnish stop-motion film from 1987 about champagne corks dancing.
Now the elder people empty their champagne/red wine/white wine/liquor glasses and go to sleep, while the young generation goes out to start some serious drinking… or not. It was the tradition when I was young, but at that time there were dance houses with live music in every tiny village and town, now also faded into oblivion.
Malta – Joseph
Whereas Christmas Eve and Christmas Day are more of a family affair nowadays New Year's Eve has become synonymous with celebration with friends, street parties and concerts awaiting the "countdown" to midnight ushering in the New Year amid spectacular and thrilling fireworks.
In olden days New Year's day in Malta was a different story. Presents used to be given on New Year's Day rather than on Christmas Day and these were usually in the form of money – called "Strina" – a corruption of the Italian word "Strenna" meaning "gift of good luck". Children accompanied by their parents used to go to visit close relatives auguring them best wishes for the New Year and in return they used to receive monetary gifts.
A very old tradition which unfortunately has been lost completely was the sprinkling of lime on the thresholds. Lime being a substance which purifies was supposed to auger well for a pure and clean start of a new year.
Nowadays all this is gone – children do not expect New Year to receive monetary gifts and people seem to have become too busy to bother about sprinkling lime on thresholds. Festivities are now centred around the New Year's lunch with friends or family in restaurants or simply at home. There is no particular dish tied to the first day of the new year so food can be anything from fish, meat or poultry but often accompanied with the Imqarrun il-Forn (Baked Macaroni) and with Maltese dessert delicacies typical of this time of the year, namely the Qagħaq tal-Għasel (Honey Rings), Qastan tal-Imbuljuta (Chestnuts in cacoa) and Mqaret (diamond shaped pastry filled with dates) – all this washed down with plenty of sparkling wine.
This time of the year is also one where we reserve special thoughts to the less fortunate people, those suffering from sickness, disabilities, old age and others in need. In a great show of solidarity, a marathon televised program is held during this festive week where people can contribute to raise funds which go to the Community Chest Fund which in turn distributes them to the various charitable institutions in Malta.
Is-Sena t-tajba lil kulħadd! (Happy New Year to all!)
South Africa – Steve
At a blessed time when my dad worked for a corporation, he was offered to pivot from Hamburg, Germany to a posting in Johannesburg, South Africa. So my parents emigrated to Jo'burg when my brother, my sister and I were still toddlers.
First Johannesburg and later Port Elizabeth became our home. A very good home at that – we were too young to understand that it was strange that all our neighbours were 'Europeans' (which is how white people were referred to). Well, our European parents did explain to us that Christmas in the middle of the summer didn't feel like Christmas, but we didn't know better, so we could not understand that festively decorated homes with tinsel and flickering lights seemed incompatible with our blue skies, bright sunshine, birds singing and flowers in bloom.
Anyway, the friends my parents invited over for dinner on Christmas Day belonged to different cultures: our Orthodox friends followed the Julian calendar and celebrated Christmas in early January. Our Jewish friends did not celebrate Christmas but came over anyway. Our Muslim friend recognised Jesus as a prophet but they preferred fruit juice to wine. Welcome to expat world. As children, we delighted in the firecrackers with jokes and knick-knacks and paper crowns, we knew there would be presents in colourful wrappings, but the truth is that we all waited for Boxing Day, as it was known in South Africa at the time. Since Nelson Mandela's election the public holiday on December 26th is known as Day of Goodwill, which is a far more beautiful name. It seems that 'boxing' had to do with the boxes with presents that were distributed to servants after Christmas, but that dates back to the middle ages in England and I don't think this etymology s confirmed.
Anyway, on Boxing Day or on the Day of Goodwill, we packed the leftovers in baskets and drove to the beach for the day. When we were in Port Elizabeth, the beach we'd go to was Maitland River Mouth. There was a huge sand dune there, and we'd have well-polished plywood boards on which we'd rush down the dune, holding up the front board. We called this sandskiing. Our parents were recovering from the night before, so we enjoyed unlimited freedom. That was the highlight of the holiday season for us. Some snorkelling, some body-surfing, cricket on the beach. And then, when dad woke up from his nap, if the tide was low enough we'd go and try to find some oysters on the rocks. The Boxing Day meal on the beach always seemed the most lavish, the most tasty, the most festive celebration of the year.
England, UK – Nick
Beyond the cliché of New Year's Eve fireworks exploding over the London Eye and the Houses of Parliament, and the millions of cold and (usually) wet people crammed onto the banks of the Thames, there is a curious modern tradition that seems to have become the norm over the last few decades, at least among those who are too old to go out and queue for hours at bars for one drink. That is gathering around the television and watching a show hosted by the musician Jools Holland called Jools' Annual Hootenanny. It's kind of like a party based on the Scottish Hogmanay party, with lots of famous and not-so-famous musicians and other celebrities, and it's actually pre-recorded in October in a faceless TV studio close to where I live. Imagine going to that party in October, pretending that it's New Year's Eve! I try to avoid it every year but you just can't. It's inescapable. You also have to sing 'Auld Lang Syne' at midnight, even if you don't have Scottish connections and you don't know the words.
Australia – Pisana
From 1968 to 1972 I lived with my parents and three siblings in Melbourne, Australia. My father was an Italian career diplomat and Melbourne was his fifth posting abroad, after Switzerland, Peru, the USA and Canada (we later moved to Greece and then Belgium). Our grandparents and other family members were back in Italy so that the end of year festivities could have been a rather sad time had we not been "adopted" by a charming "Aussie" family, the Wrights, with whom we spent several Christmases. Christmas lunch was a very formal affair, with a beautiful table laid out with silver crockery and china tableware. I still remember the lady of the house saying to her husband: "Adrian, it is time to carve the bird". The Christmas lunch was in true British style, as is the custom in Australia, and the "bird" was a roasted turkey, served with cranberry sauce.
The Christmas school holidays were a good time to go to the beach: our favourite place was Edithvale, very near Melbourne, where we would picnic or go sailing with friends. Another place we would often go to have picnics was the Dandenong ranges area, about two and a half hours from Melbourne. Here we had to be watch out for the kookaburras (Australian birds which produce a laugh-like sound), which would try to steal our food. Koala bears, perched on trees, and wallabies (small kangaroos), hopping across the fields, were also a common sight in those days. It is very sad to think of how the bushfires are now devastating this beautiful country, the tragic loss of human lives, and the destruction of its vegetation and unique animal life.
Photo credit: Screenshot from the "Auld Lang Syne" song video – https://www.youtube.com/watch?v=pxJqynGCoxU