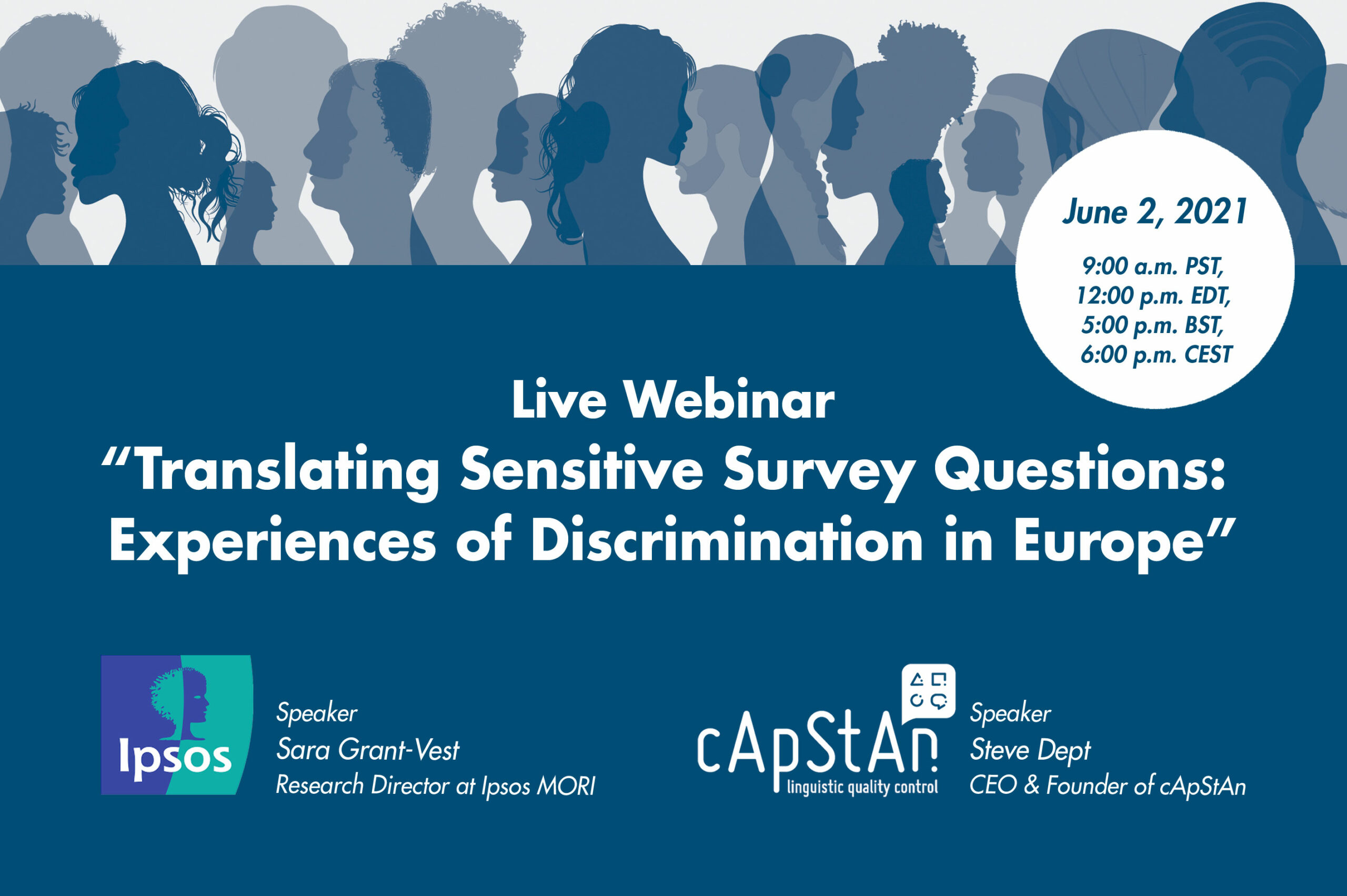 Translating Sensitive Survey Questions: Experiences of Discrimination in Europe
Wednesday | June 2, 2021
9:00 a.m. PST, 12:00 p.m. EDT
5:00 p.m. BST, 6:00 p.m. CEST
The Second European Union Minorities and Discrimination Survey (EU-MIDIS II), commissioned by the European Union Agency for Fundamental Rights (FRA), was carried out by Ipsos MORI in 2015-2016. This involved 25,515 face-to-face interviews with people with an immigrant or ethnic minority background, across all 28 EU Member States. The survey questionnaire was translated/adapted into the official languages of the EU, as well as Arabic, Kurdish, Russian, Somali and Turkish.
What are the challenges specific to surveying a migrant population?
How should translation/adaptation be organised?
What linguistic quality assurance steps were put in place to maximise comparability across the different language versions of the EU-MIDIS II questionnaire?
We shall answer these questions and more on June 2nd, 2021 at 9:00 a.m. PST, 12:00 p.m. EDT, 5:00 p.m. BST, 6:00 p.m. CEST.
Join us on June 2 for a case study in the form of a live webinar, presented by Sara Grant-Vest, Research Director at Ipsos MORI, and Steve Dept, founding partner at cApStAn Linguistic Quality Control.