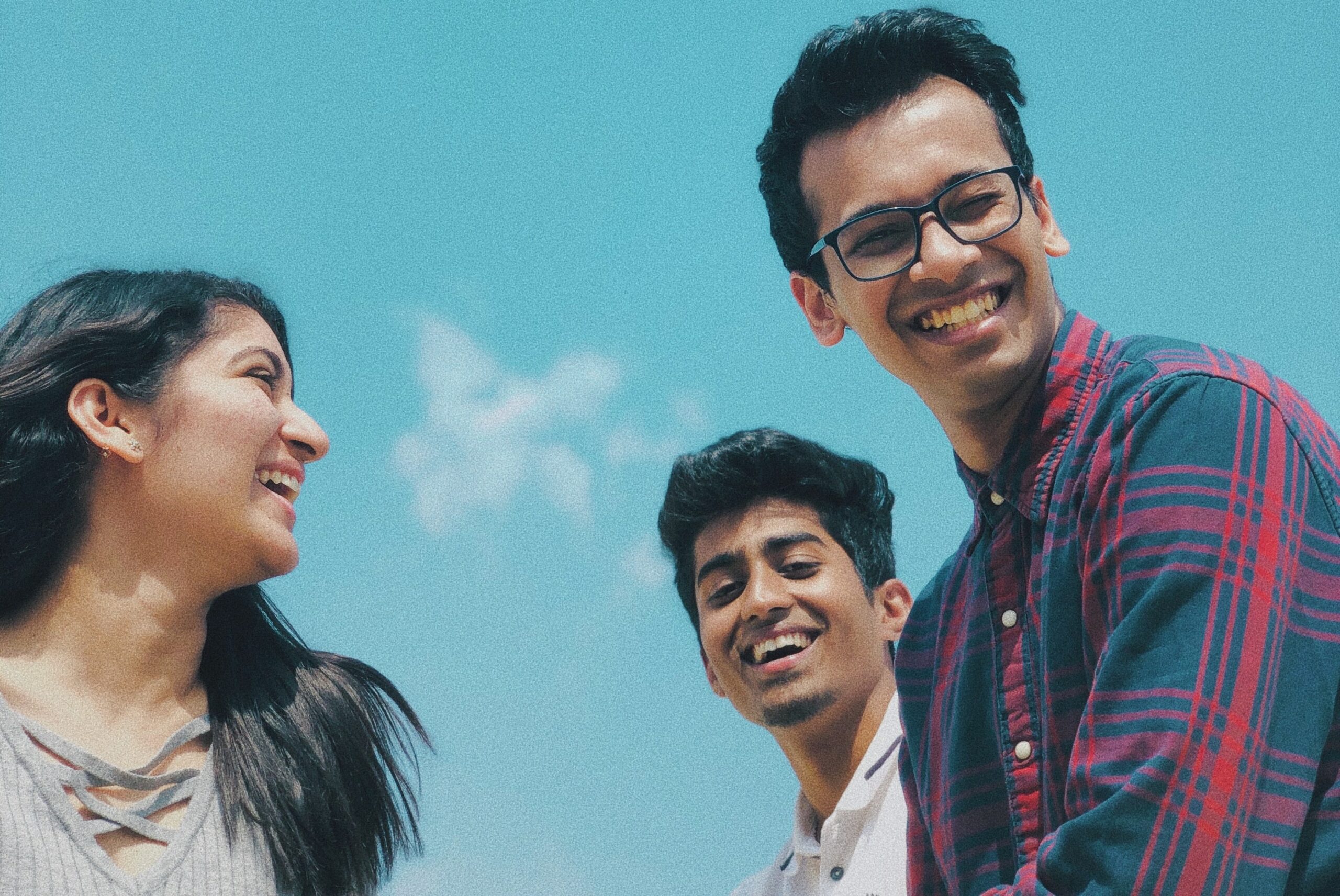 23.06.2022
The rise of "Hinglish" from everyday use by Indian millennials, Gen Z & Y, to different sectors of the Indian economy
The use of "Hinglish", a combination of Hindi and English, is becoming increasingly common in India in the everyday conversations and online communications of millennials, Gen Z and Gen Y. (1) English lexicographer, etymologist, and media personality Susie Dent says Hinglish is "the hippest slang on the streets and college campuses of India". In recent times a number of different sectors of the Indian economy have tapped into the "Hinglish" trend, reports a recent article in Entrepreneur India. These include the media and entertainment, advertising and marketing, agritech and online dating. Google's digital payment app has also just introduced Hinglish into its app.
The rise of Hinglish has a direct impact on market immersion strategies of organizations across the board," says Viral Jani, EVP and country head of Times Bridge, the strategic, global investment and partnership arm of The Times Group of India, quoted in the Entrepreneur India article. When global startups across categories are looking to scale, he adds, they target the early adopter segment and localize their offerings to suit local culture and sensibilities. "Companies are shifting their focus on hybrid languages, including Hinglish, to drive product adoption. Even for homegrown startups, he adds, offering localized solutions has become key to reaching a wider audience.
Does Hinglish represent a threat to India's culture and languages?
Findings of a study on the rise of Hinglish led by by Vineeta Chand, Lecturer at the Department of Language and Linguistics of the University of Essex, UK, reveal that the hybrid language is not likely to replace Hindi or English, but, interestingly, more people are fluent in Hinglish than they are in English. While a small number of monolingual Hindi speakers may become fluent in English (shifting to the bilingual community), Chand says, limited access to rich and consistent English language exposure will constrain this. Most will only learn some English, and move into the Hinglish community when they intermix this with their Hindi.
Chanda suggests that Hinglish has evolved to fill a niche between monolingual Hindi and full Hindi/English bilingualism because it responds to the need for a modern, yet localised way of speaking which is also available to the masses. Over time, the authors conclude, all three speech communities will survive. (2)
Are hybrid languages the way forward?
Hinglish is also becoming a staple in Britain itself, which has a large South Asian community. In 2008 an Indian teacher in Derby, England, named Baljinder Mahal, even published a dictionary called "The Queen's Hinglish". Similar hybrids are being used around the world, like "Spanglish" (Spanish + English) and "Taglish" (Tagalog + English). A mix of Kinyarwanda, French and English – dubbed "kinyafranglais" – is also becoming increasingly common in Rwanda.
Footnotes
1. While the name "Hinglish" is based on the Hindi language, it does not refer exclusively to Hindi, but is used in India, with English words blending with Punjabi, Gujarati, Marathi and Hindi. (Wikipedia).
2. It is estimated that there are 130 M English speakers in India, about 10% of the population. English is one of the two official languages, along with Hindi. The constitution recognizes 22 languages and hundreds of dialects are spoken. 52% of India's youth is bilingual.
Sources
"Kinyafranglais: how Rwanda became a melting pot of official languages", Jeremie Eyssette, The Conversation, June 23, 2022
"The Rise of Hinglish, Tanglish and Other Hybrid Languages", S. Shanthi, Entrepreneur India, June 9, 2022
"Google Pay Adds Hinglish Language To Attract Indian Millennials", Jaspreet Kaur, Inc42, June 4, 2022
"10 Hinglish (Hindi + English) Phrases That Indians Lovingly Use", Apeksha Bhateja, Fodor's Travel, February 2, 2022
"Language of nobody, language of everyone: Hinglish as lingua franca in a new rising community of India", Orsola Rosato, Tesi di Laurea, Università Cà Foscari, Venezia, 2017-18
"The rise and rise of Hinglish in India", Vineeta Chand, The Conversation, February 11, 2016
"What is India speaking? Exploring the "Hinglish" invasion", Rana D. Parshad, Suman Bhowmick, Vineeta Chand, Nitu Kumari, Neha Sinha, Physica A: Statistical Mechanics and its Applications,Volume 449, 2016, Pages 375-389, ISSN 0378-4371
Hinglish is the new NRI and global language", Nishath Rahman, The Feb 2, 2015
"The Rise Of 'Hinglish': Modern Necessity Or Dire Threat To India's Culture And Languages?", Palash Ghosh, International Business Times, November 10, 2012
"What Is Hinglish?", Richard Nordquist, ThoughtCo.,October 19, 2018
Photo by Sithamshu Manoj on Unsplash