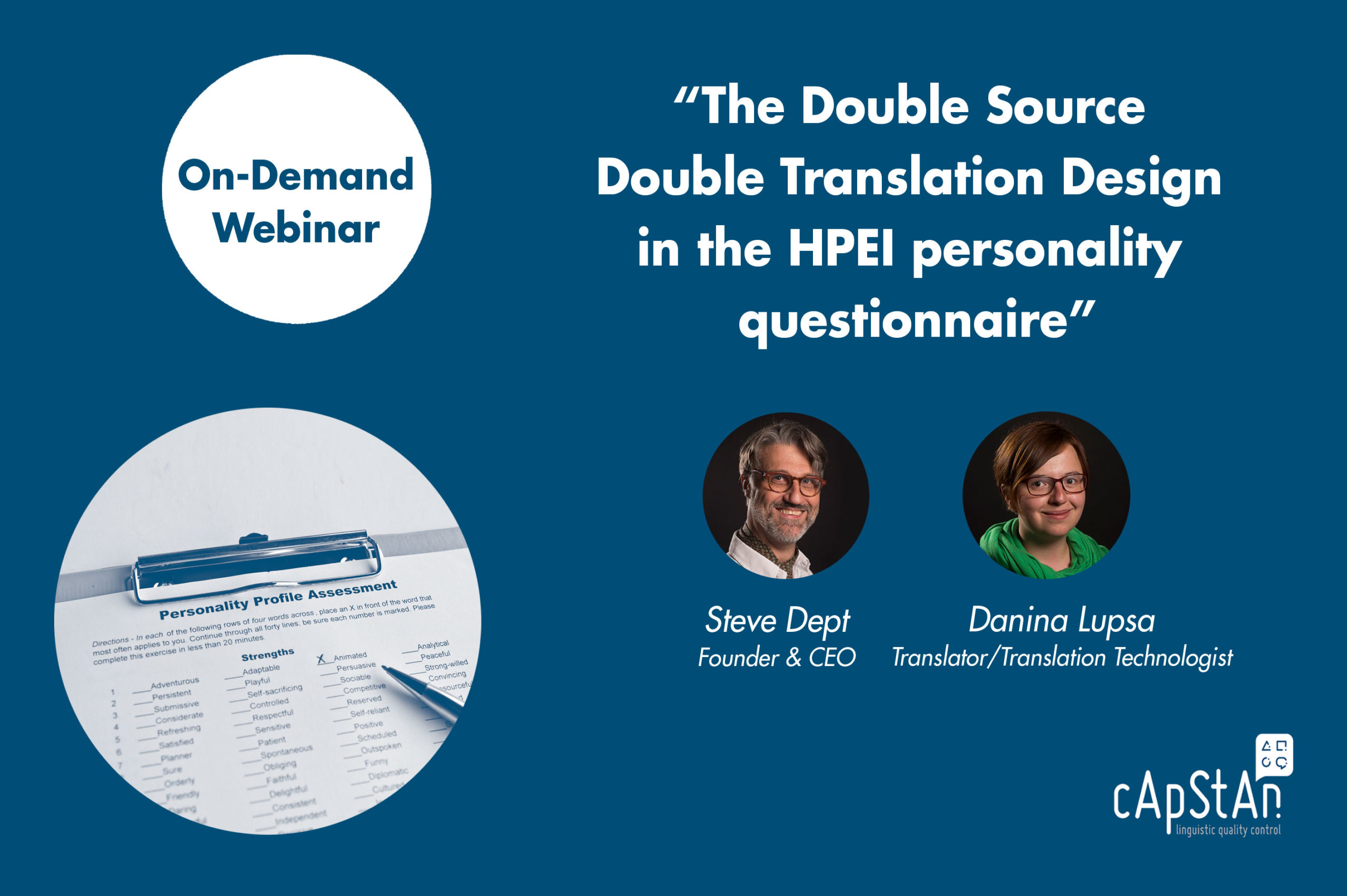 31.08.2020
On-Demand Webinar | The Double Source Double Translation Design in the HPEI personality questionnaire
The Double Source Double Translation Design in the HPEI personality questionnaire
Speaker – Steve Dept, Founder & CEO | Danina Lupsa, Localization Specialist
Recorded on Aug. 17, 2020 | Duration: 20 minutes
The HPEI is a personality questionnaire. It is used for leadership coaching and has 52 questions used to attribute a score out of 100 for each of the 9 personality types in the Enneagram. cApStAn applied a double source double translation design for the translation and quality assurance of this scientifically validated questionnaire .
In this 20-minutes webinar, cApStAn's CEO Steve Dept and the project's lead manager Danina Lupsa take you through the project scope, the challenges and the entire translation history of two items, step by step. A very concrete exercise that will give you insight in this complex translation design.
Fill out the form to receive the webinar recording and slides right in your inbox!
Read a case study on the HPEI Personality Questionnaire Translation project at cApStAn
Fill out the form to receive the webinar recording and presentation slides:
About Speakers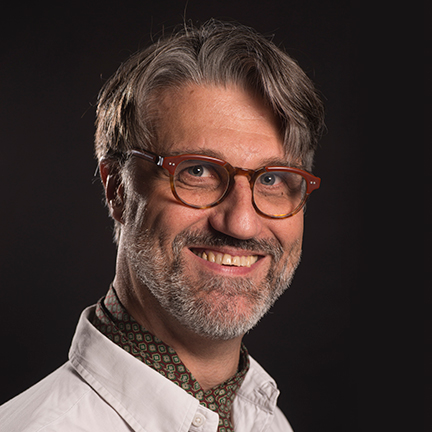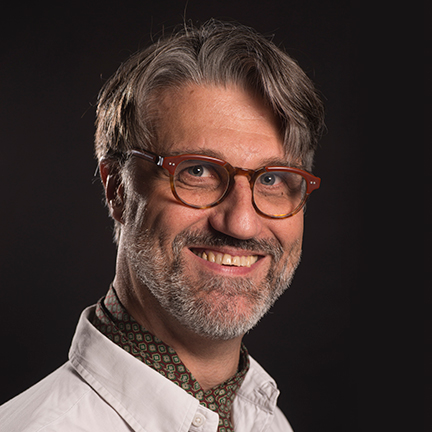 Steve Dept, Founder & CEO
Steve is one of cApStAn's founders. He received his education in English, Dutch, French and German but he is essentially an autodidact and a field practitioner. In 1998, Steve was sought out to organise the translation verification of PISA 2000 instruments and, since cApStAn's creation in 2000, Steve has supervised linguistic quality assurance in PISA and in over 35 international surveys and polls. His translatability assessment methodology is applied in small and large multilingual projects in both the private and the public sector. Steve is the driving force behind cApStAn's adaptive strategy.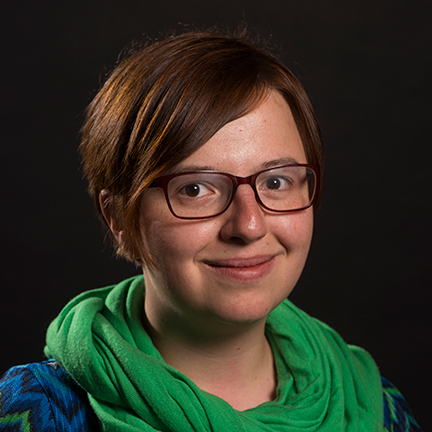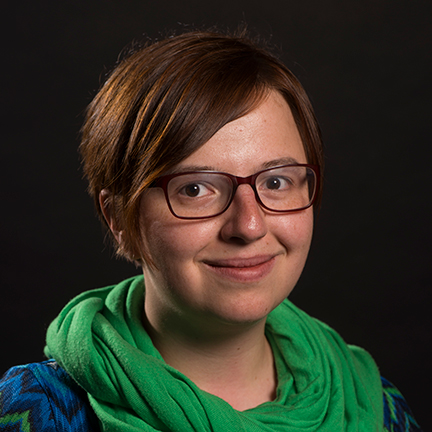 Danina Lupsa, Localization Specialist
Danina was born in Romania and has been living in Belgium for nine years. She obtained a Bachelor's degree in Chemistry before studying multidisciplinary translation in Brussels and Saarbrücken. She combined her passion for science and languages and specialized in scientific translation. Her passion for science also sparked an interest in translation technology and she started learning how to use CAT tools in her free time. She speaks French, English, Romanian and German. As a student, she started working for cApStAn to offer first-hand technical support for PISA 2018 and was gradually involved in other projects before joining the cApStAn Translate Team as a translation technologist.
Explore our resources on test and assessment translation