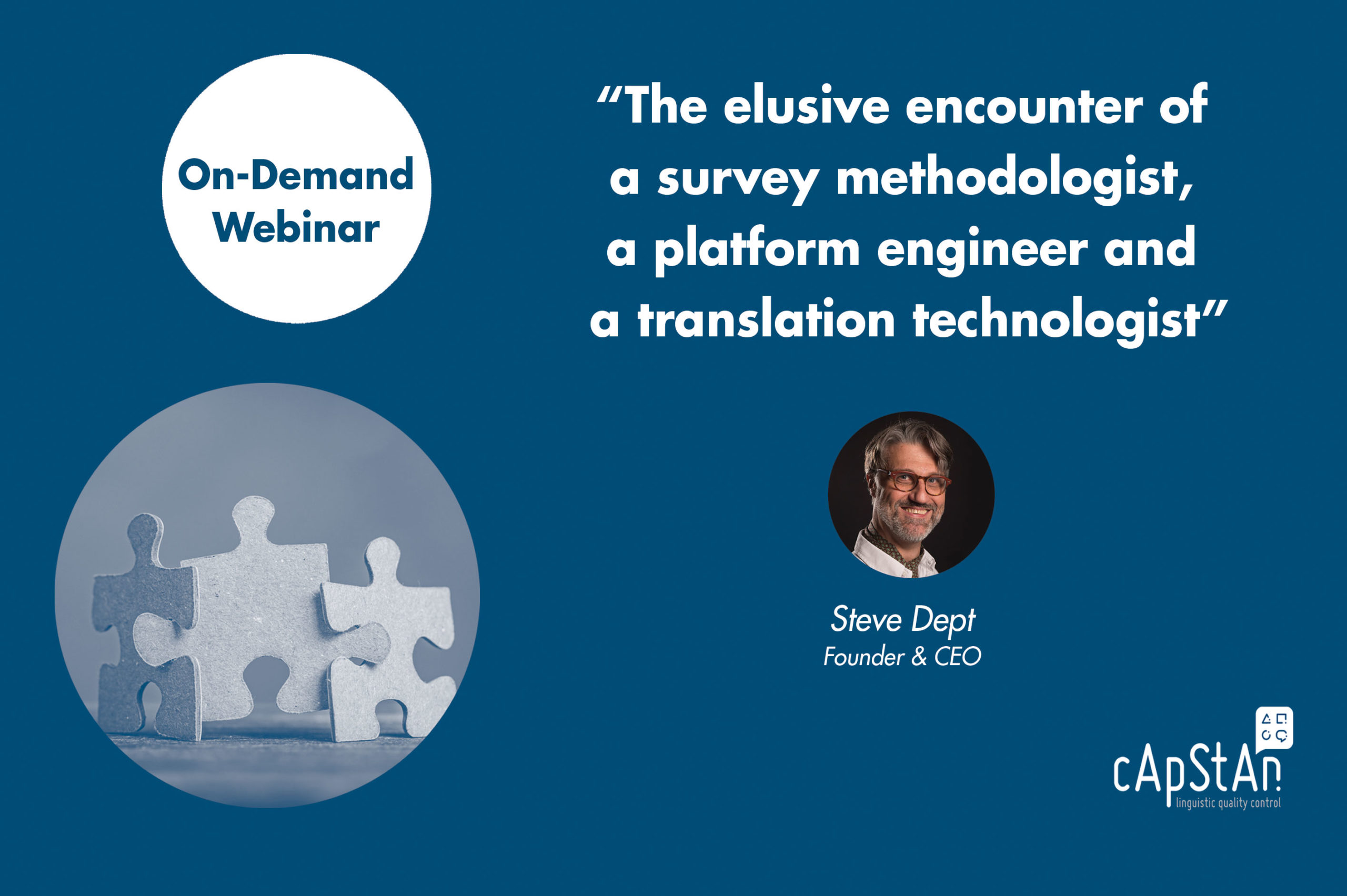 On-Demand Webinar | The elusive encounter of a survey methodologist, a platform engineer and a translation technologist
The elusive encounter of a survey methodologist, a platform engineer and a translation technologist
Speaker – Steve Dept, Founder & CEO
Recorded on July 15, 2020 | Duration: 20 minutes
For the past two decades, the literature has hailed team translation as the gold standard in survey translation. In the same two decades, technology, too, has achieved spectacular progress. Two areas where such advances have been observed are translation technology – with a special focus on computer-assisted translation tools and automated quality assurance tools – and survey administration platforms.
Importance of a dialogue between survey methodologist, translation technologist and a platform engineer
Has there been a dialogue between survey methodologists who advocate and implement good practice, translation technologists who use and apply new tools, and platform engineers who have designed and streamlined new questionnaire administration systems?
Join cApStAn's founder Steve Dept to learn about the optimal workflows that allow a better integration of needs and requirements from all three parties – survey methodologist, a platform engineer and a translation technologist – without increasing the overall translation costs and without compromising translation quality.
Fill the form to receive the webinar recording and slides right in your inbox!
Fill out the form to receive the webinar recording and presentation slides:
About speaker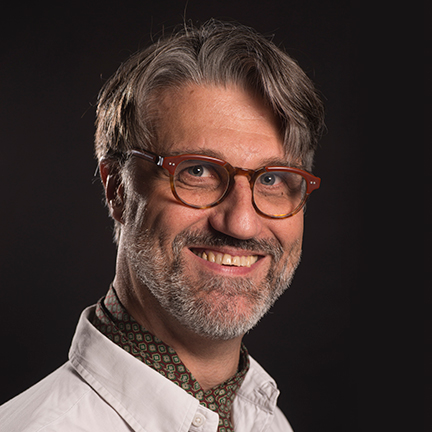 Steve Dept, Founder & CEO
Steve is one of cApStAn's founders. He received his education in English, Dutch, French and German but he is essentially an autodidact and a field practitioner. In 1998, Steve was sought out to organise the translation verification of PISA 2000 instruments and, since cApStAn's creation in 2000, Steve has supervised linguistic quality assurance in PISA and in over 35 international surveys and polls. His translatability assessment methodology is applied in small and large multilingual projects in both the private and the public sector. Steve is the driving force behind cApStAn's adaptive strategy.