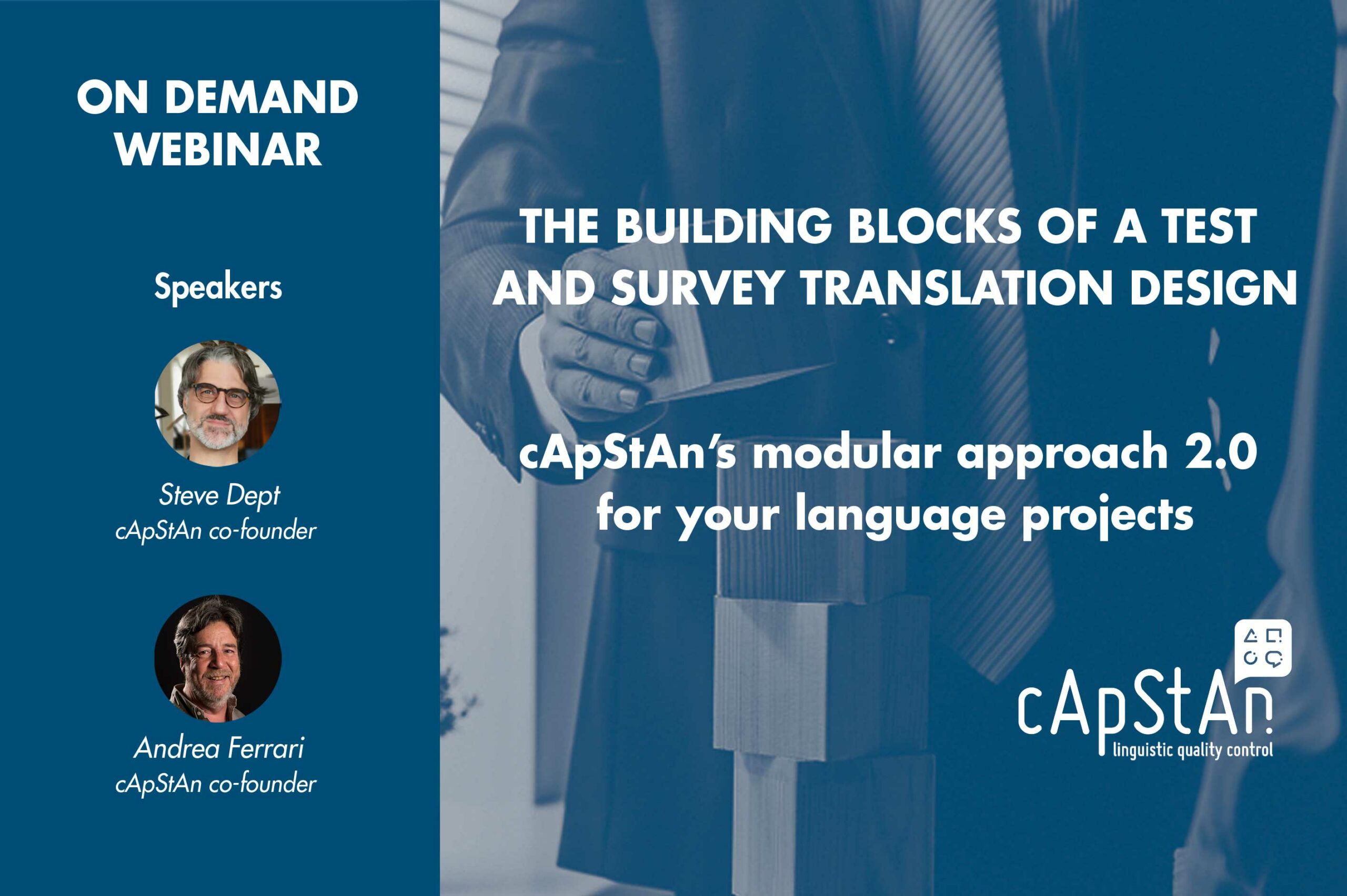 17.12.2021
On-Demand Webinar | The building blocks of a test and survey translation design: cApStAn's modular approach 2.0
In an assessment or in a questionnaire, many different parameters shape the translation approach: purpose of the data collection, legacy translations, budget and timeline, target audience, technology used, technical standards, end client requirements.
At cApStAn, we have organized our language services in modules that can be combined to build the ideal workflow for a given project. That's what we call the Modular Approach.
And we refer to Modular Approach 2.0 because we have included new services
to respond to partner organizations' demand
to reflect the evolution of our skill set
Watch this on-demand webinar by cApStAn founders by Andrea FERRARI and Steve DEPT:
"cApStAn's modular approach 2.0 for your language projects". We'll show you how we partner with organizations to tailor the translation, adaptation and linguistic quality design to their specific needs and requirements, selecting those components that are likely to add the most value to their project within their time and budget constraints.
Fill out the form to receive the webinar recording and presentation slides:
About Speakers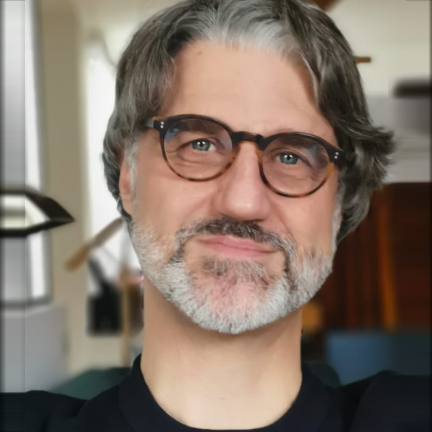 Steve Dept, Founding Partner
Steve is one of cApStAn's founders. He received his education in English, Dutch, French and German but he is essentially an autodidact and a field practitioner. In 1998, Steve was sought out to organise the translation verification of PISA 2000 instruments and, since cApStAn's creation in 2000, Steve has supervised linguistic quality assurance in PISA and in over 35 international surveys and polls. His translatability assessment methodology is applied in small and large multilingual projects in both the private and the public sector. Steve is the driving force behind cApStAn's adaptive strategy.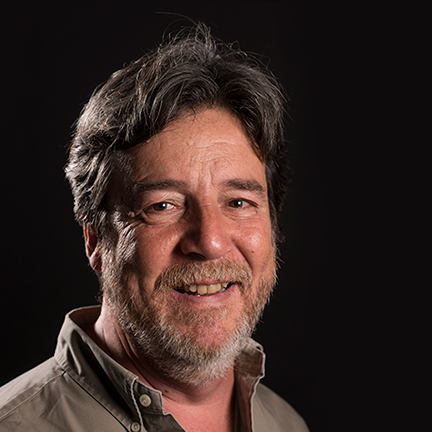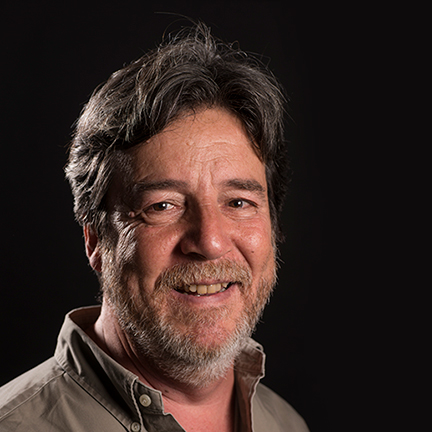 Andrea Ferrari, Founding Partner
Andrea is one of cApStAn's founders. He was exposed to a multicultural environment from early on, living and studying in Canada, Italy, Australia, Greece and Belgium. He earned a degree in business engineering from the Solvay Business School, Brussels, in 1981, did a stint with a major multinational (Procter & Gamble) but switched to self-employment in 1987, as a freelance translator and speaker. In 1999 he participated in the first cycle of PISA as an Italian verifier, and quickly acquired a taste for the development of linguistic quality assurance procedures. In 2000 Andrea joined Steve Dept to found and co-direct cApStAn, where he supervises linguistic quality control methodology.