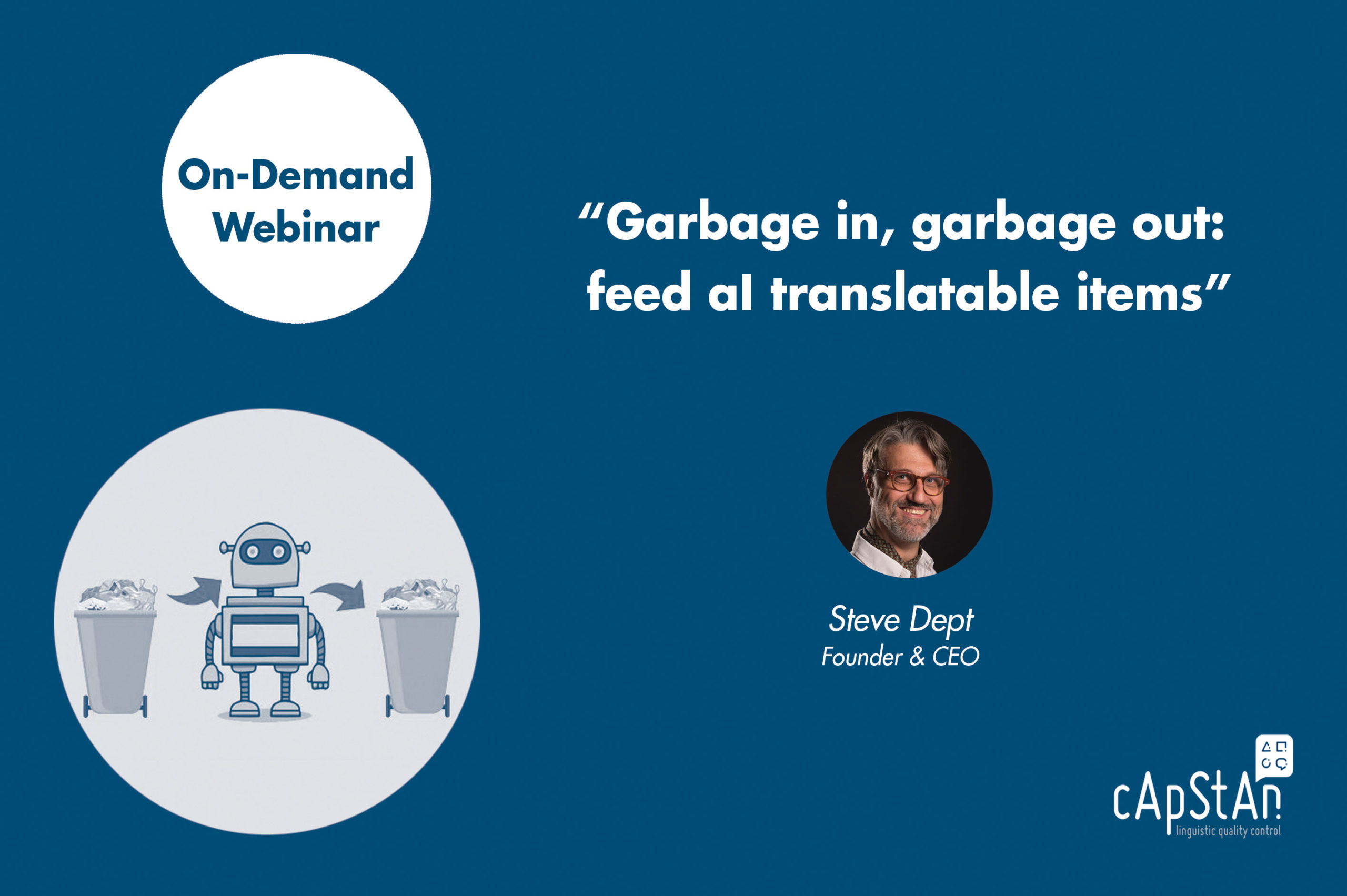 On-Demand Webinar | Garbage in, garbage out: feed AI translatable items
Garbage in, garbage out: feed AI translatable items
Speaker – Steve Dept, Founder & CEO
Recorded on July 15, 2020 | Duration: 15 minutes
On a daily basis, we hear and read about the threats and opportunities that come with new advances in AI. In the field of translation, the advances are real, the opportunities are 'more, faster, more consistent' and the threat is 'a new level of fluency that does its best to hide mistranslations'.
When it comes to test material: disambiguation is key. For example, without help, the machine cannot infer from the context whether a <Dutch teacher> actually teaches Dutch or is merely a Dutch citizen who teaches any subject.
Feed AI translatable items
Join cApStAn's founder Steve Dept for a 5-minute presentation in which he touches on the following topics:
What is the ideal workflow to combine human expertise and Neural Machine Translation to produce multiple language versions of your test item banks?
What preparation work is necessary before translations begin?
What are the main action points for the testing industry?
Fill the form to receive the webinar recording and slides right in your inbox!
Fill out the form to receive the webinar recording and presentation slides:
We would like to hear from you!
About speaker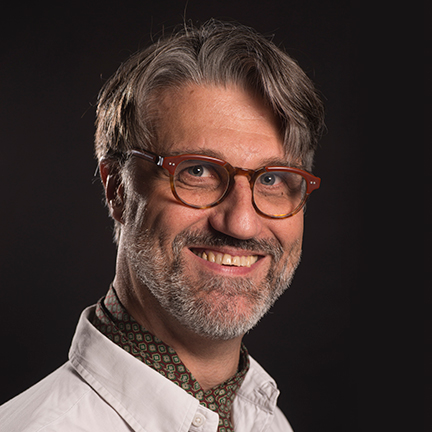 Steve Dept, Founder & CEO
Steve is one of cApStAn's founders. He received his education in English, Dutch, French and German but he is essentially an autodidact and a field practitioner. In 1998, Steve was sought out to organise the translation verification of PISA 2000 instruments and, since cApStAn's creation in 2000, Steve has supervised linguistic quality assurance in PISA and in over 35 international surveys and polls. His translatability assessment methodology is applied in small and large multilingual projects in both the private and the public sector. Steve is the driving force behind cApStAn's adaptive strategy.