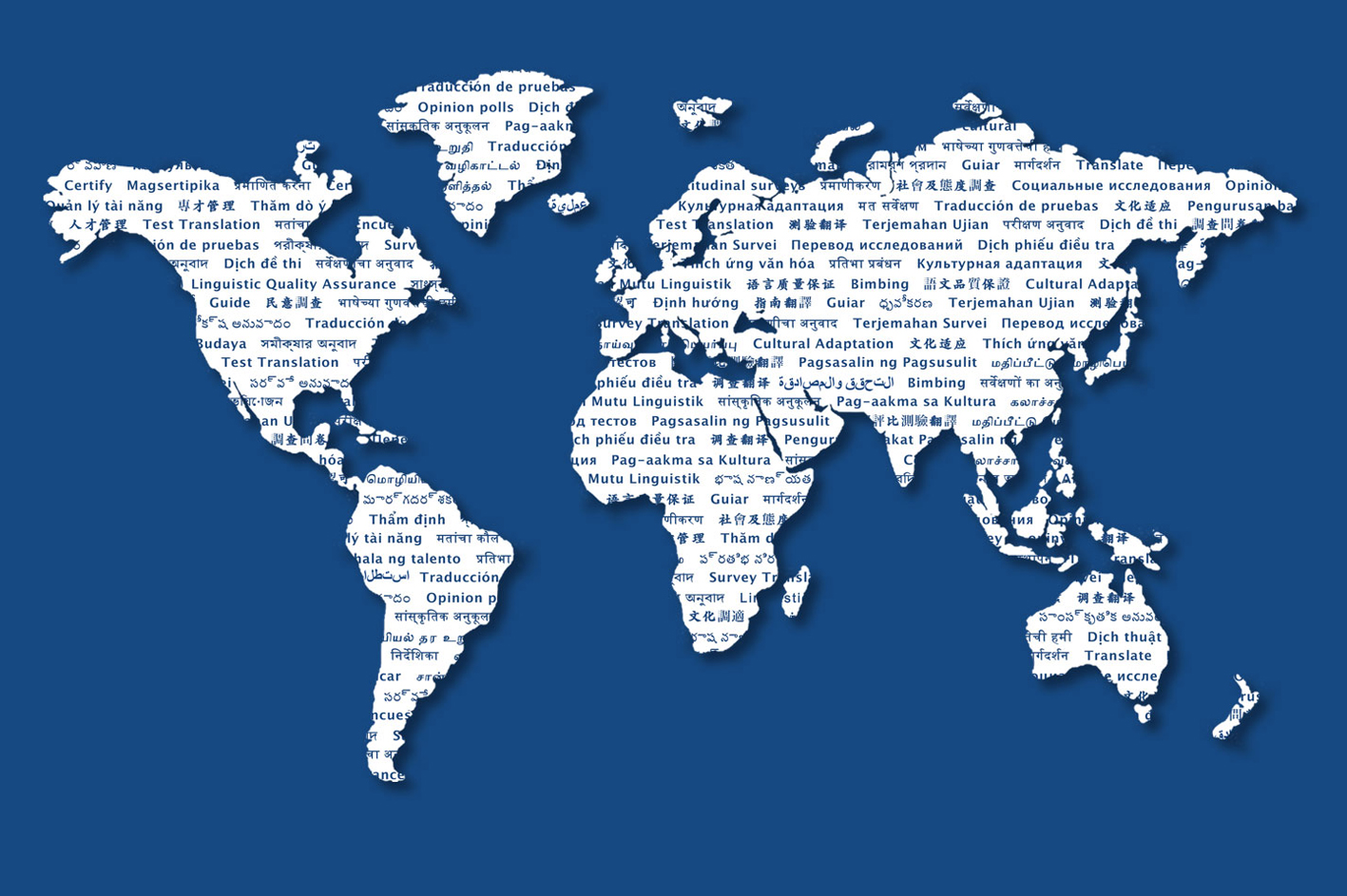 cApStAn's website goes multilingual!
by Pisana Ferrari – cApStAn Ambassador to the Global Village
At cApStAn LQC we are very excited to announce the launch of a newly designed web page in 12 languages: 9 Asian (Malay, Vietnamese, Simplified/Traditional Chinese, Tagalog, Hindi, Tamil, Telugu, Bengali, Marathi), Arabic, Russian and Spanish (see below). The page is the fruit of months of work and dedication on the part of cApStAn's core team, linguists, communications and technical people, and we are proud to share it today with our friends, partners and clients.
The new page briefly describes cApStAn's activities in the fields of test/survey translation, cultural adaptation and Linguistic Quality Assurance, carried out across 122 countries, covering 95 languages and 270 locales. Over 700 linguists and experts, among the finest in the profession (from 110 nationalities and in 70 countries) are currently under contract and working remotely for cApStAn. All are experienced translators and/or teachers; all have one or several higher education degrees, mostly in philology, translation, sociology, psychology, economics or educational science. Many will from now on be able to introduce cApStAn to speakers of their native language with a single click!
From a technical point of view, the pages appear automatically if the visitor's default browser language is set to one of these. The drop-down menu is active when one clicks on <English> (or on the <language name> if the first page displayed is in that <language>). The landing page visuals, for their part, were designed to tell the story at a glance: the world map symbolises our global reach, and the words in different alphabets and languages inside the map our key linguistic services. The four cApStAn trademark symbols serve to take visitors through our main areas of activity: Guide, Translate, Certify and Share.
We look forward to welcoming you soon at @capstan.be!
If you have any suggestions or feedback, feel free to let us know at hermes@capstan.be
Here is a Wikipedia link for the approximate number of speakers for each language, for your reference: https://en.wikipedia.org/wiki/List_of_languages_by_total_number_of_speakers
Links to the individual language pages:
Malaysian language (Malaysian Malay) | Austronesian language, https://www.capstan.be/ms/
Vietnamese | Austroasiatic language, https://www.capstan.be/vi/
Chinese (simplified) | Sino-Tibetan language, https://www.capstan.be/zh/
Chinese (traditional), https://www.capstan.be/zh_hk
Tagalog | Austronesian language, https://www.capstan.be/tl/
Hindi | Indo-Aryan language https://www.capstan.be/hi/
Tamil | Dravidian language https://www.capstan.be/ta/
Bengali | Indo-Aryan language https://www.capstan.be/bn
Marathi | Indo-Aryan language https://www.capstan.be/mr
Telugu | Dravidian language https://www.capstan.be/te
Russian | Slavic language https://www.capstan.be/ru/
Arabic | Semitic language  https://www.capstan.be/ar
Spanish | Romance language https://www.capstan.be/es/